Welch's Frozen Fruit: An Amazing Five Minute Fruit Cobbler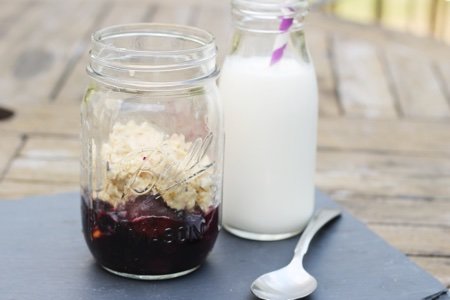 October 27, 2016
Although this post is sponsored by Welch's® Frozen Fruits, all opinions are my own.
Welch's Frozen Fruit is an affordable way to eat delicious fruit all week....
I found Welch's Frozen Fruits in the frozen section of my local Big Y. As you can see, there are many choices!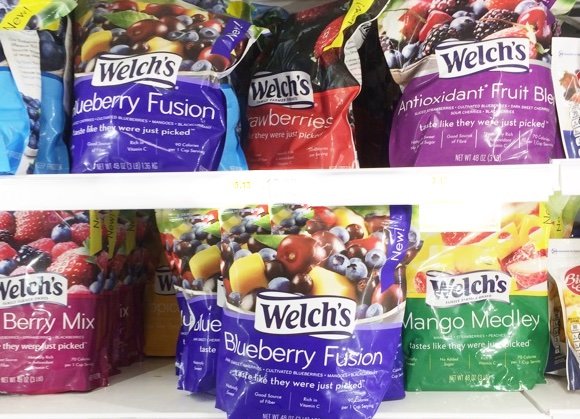 The variety of fruits in the different Welch's Frozen Fruit products make it easy to create enjoyable smoothies, breakfasts, appetizers, and lunches and dinners that include frozen fruit. Check out Welch's Frozen Fruits for inspiring recipe ideas.
The frozen fruit flavors include Tropical Blend (pineapple, mangoes, papaya, raspberries), Blueberry Fusion (dark sweet cherries, cultivated blueberries, mangoes, black currant), and Antioxidant Fruit Blend (sliced strawberries, cultivated blueberries, dark sweet cherries, Montmorency sour cherries, blackberries).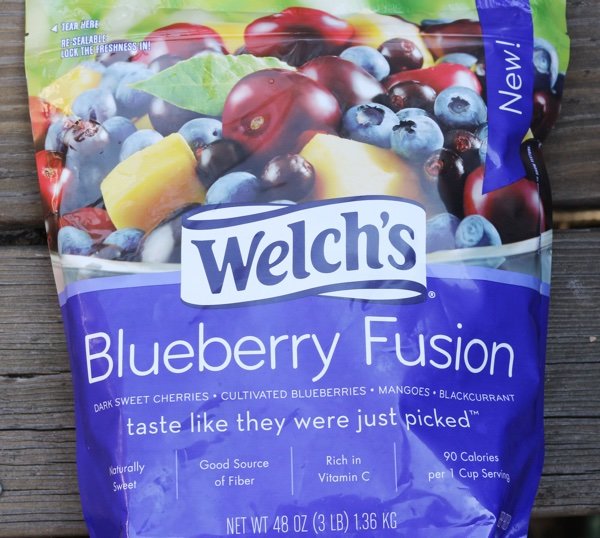 I chose to make a family friendly recipe with Blueberry Fusion because I love blueberries so much. Frozen fruit is extremely high quality. It is frozen at the peak of ripeness and is as good (or better) than fresh fruit. I always have frozen fruit in my freezer.
Welch's Blueberry Fusion has a unique combination of blueberries with the mangos, cherries, and black currants and find that I don't need to add any sugar to them to enjoy them.
My cobbler recipe can be made as an after-school snack by your child if you trust him or her with the microwave.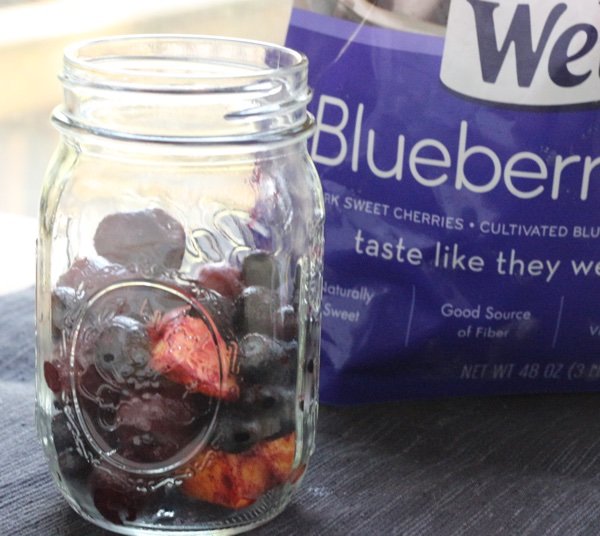 All you do is toss some fruit in a jar, thaw it a bit, mix up a quick batter, add it to the fruit and cook in the microwave for 90 seconds. You have an almost instant berry cobbler that is always ready to go from your freezer.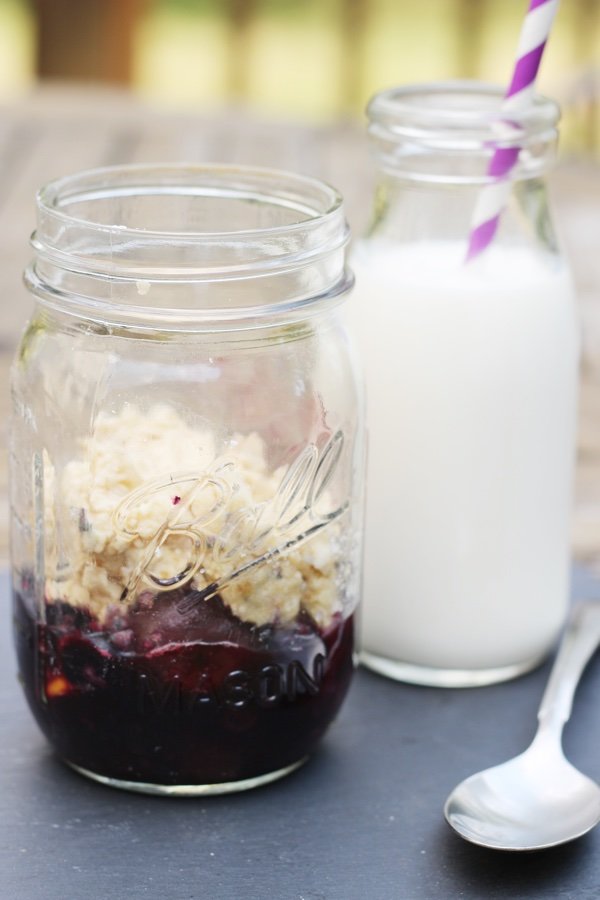 Grab a coupon from Welch's Frozen Fruit $1 off from October 1st-November 30th, 2016.
What's your favorite way to have Welch's Frozen Fruits?
print
Pin It
Welch's Blueberry Fusion Fruit Cobbler
Makes 2 Jar Servings
2 cups Welch's Blueberry Fusion Frozen Fruit
1/3 cup white whole-wheat flour
1 tablespoon brown sugar
½ teaspoon baking powder
1 tablespoon butter
2 tablespoons milk
Put 1 cup of fruit in both jars. Heat them individually in the microwave on high for 30 seconds until mostly thawed. Mix flour, sugar, baking powder, butter, and milk in a small bowl. Use your hands to mush the butter up so that the mixture is coarse. Top the berries with half of the flour mixture.
Cook in microwave on high for 1 ½ to 2 minutes. Enjoy!!
Points values are calculated by Snack Girl and are provided for information only. See all Snack Girl Recipes