Meet Snack Girl AKA Lisa Cain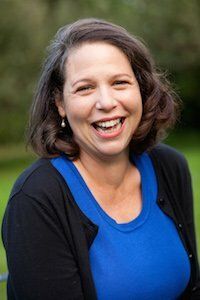 Photo Credit: Beth Wallace
In 2006, I was sitting in a doctor's office receiving the news that I needed to lose weight. After having 2 children, the pounds were increasing and my doctor was worried that the numbers on the scale would keep going up.
I had to lose weight and I wasn't sure how. I tried a whole bunch of different diets and found that I could lose weight but then I would gain it back.
It was time for a different approach.
My new strategy was to go after each bad habit, one by one, until I became healthier. I stopped weighing myself and started paying attention to how I felt when I ate food that nourished me.
In 2009, I started writing Snack Girl because most packaged snacks are junk food and I wanted to create a resource for healthy snacking. My thought was that if I could start replacing cookies, chips, ice cream, soda, and candy with something healthy – that could be a start toward a healthier lifestyle.
Five years later, Snack Girl is growing (hurray!) with more and more people who want to make a shift.
After I started writing about healthy snacking for a while, I found that my readers wanted MORE than snacks. They wanted breakfast, lunch, dinner, desserts, and strategies for dealing with the onslaught of food that keeps on coming.
I wrote my book, Snack Girl to the Rescue!, as a guide to address as many issues as I could think of to help people get healthy. The recipes in the book are like a toolbox of delicious, easy food that supports your body.
Contact me at lisa@snack-girl.com - I would love to hear from you!
---