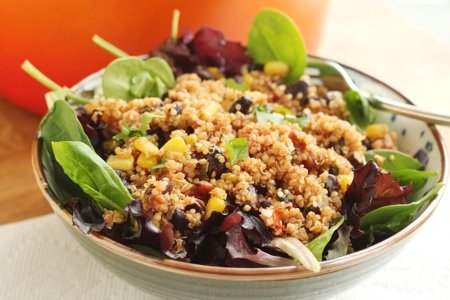 ---

Before Christmas I took a blood test. It revealed that I had high cholesterol and not the good kind.
---

This chickpea salad recipe is for winter when it is hard to find fresh vegetables.....
---

Siggi's yogurt has done what I only dreamed could happen....
---

This homemade instant hot chocolate mix is going to hit the spot. Of course, you may just decide to move somewhere warm instead of drink it.....
---

This Mexican chicken soup recipe will chase away the winter blues.....
---

This is the time of year when everyone goes nuts trying to reboot. I am one of those crazies right now....
---

The new Weight Watchers Freestyle program has about a month to simmer and now it is time for a review.....
---

The title here is a little disingenuous because I am not suggesting that you give up all sugar....
---

It is almost New Year's Eve. Do you know what you really want?....
---

Here comes New Year's Eve and it is time to party! Who doesn't love staying up half the night to ring in the New Year?...
---

These Weight Watchers egg recipes range from zero to three Smart Points per serving....
---

I wrote in my newsletter about this tree that I pass a couple of times a day....
---

Red wine cranberry sauces is my new favorite! I make my own cranberry sauce and I have moved through a bunch of recipes....
---

These Weight Watchers bean recipes range from zero to five Smart Points per serving.....
---

Do you have a party where everyone brings their favorite cookies and recipes?....
---

Pomander balls are your new tradition! Instead of baking cookies (and eating them) play with oranges and cloves.....
---

You can't get any more easy and fun than strawberry Santa hats.....
---

This list of Weight Watchers chicken breast recipes does not have a recipe over 3 Smart Points. Two of the recipes are ZERO Smart Points.....
---

Put the butter down! Time for peppermint candy ornaments....
---