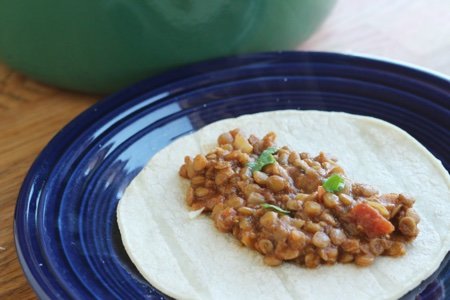 April 25, 2018
---

Last month, I wrote about my No Sugar Challenge and I got a bunch of questions and responses.....
---

Marinated asparagus salad is for right now. Every year, I go nuts over asparagus and this year is no different.....
---

No bake vegan brownies are for everyone! Vegans, meat eaters, and people who love brownies but want to eat less of them.....
---

Mushroom lentil burgers are a very healthy replacement for 8 ounce beef burgers....
---

My vegan white chili is made in an instant pot. You can make it in a slow cooker if you don't have an instant pot.
---

Have you ever made egg salad with Greek yogurt? Recipes are just like music – they evolve over time.....
---

Are you not losing weight on Weight Watchers Freestyle? I hear you!...
---

Tomato and bean casserole should become an every day dish. First, everyone loves a casserole....
---

Do you know how to make homemade marinara sauce in 20 minutes? It is pretty easy but it does involve mincing garlic.....
---

This No Sugar Challenge is brought to you by my high cholesterol numbers in January......
---

This is a Caulipower pizza review and, no, I did not mess up the spelling of "cauliflower".....
---

This fruit pizza recipe is a kick. You get to say "pizza" when you are actually serving dessert.....
---

Gluten free snacks aren't that easy to find. There are just too many cookies and bars with all sorts of ingredients in the snack aisle.....
---

Tofu spread with herbs will help if you love butter. Of course nothing tastes like butter but you can do something different!....
---

I can't stop eating soup and this easy hot and sour soup really hits the spot right now.....
---

It is March and soon it will be time to get outside and shake the dust off....
---

This light baked French toast will change your brunch game. Everything doesn't have to be decadent at brunch....
---
Too much sugar is lurking in our processed food. What is hiding inside the bag?....
---

Do you know how hard it is to find bread with no added sugar? Recently, I went off of sugar for three weeks and I had to search!....
---