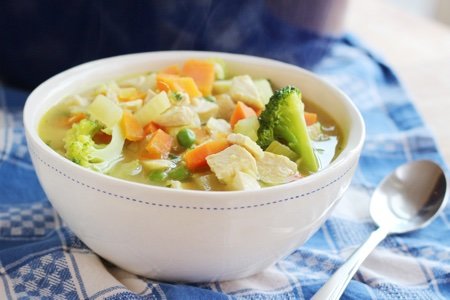 ---

Put the butter down! Time for peppermint candy ornaments....
---

Do you ever wonder how to serve more vegetables at Christmas? This veggie Christmas tree will solve all your problems.....
---

This vanilla meringue cookie recipe will win your heart. Not only is it gluten-free but it only has five ingredients and 9 calories per cookie!
---

It is the time of year where I take a look back at what was successful......
---

A healthy eggnog recipe? Can it be done?...
---

Here it is - Weight Watchers New Program! It is called Freestyle and it is launching today....
---

Hate shopping? Make sweet and savory pecans instead of trying to fight your way to the register....
---

This potato pancake recipe is bit lighter than most and super delicious.....
---

Balsamic roasted green beans may replace green bean casserole if you give them a try.....
---

I know you want to give a holiday gift that supports your friends and family in their cooking goals.....
---

Today, you need leftover turkey chili. This is fast, easy, and will stretch your bird in new directions....
---

This DIY peppermint mocha recipe with save you money and calories! (and a trip to Starbucks).....
---

This slow cooker or Instant Pot stuffing will make Thanksgiving easier......
---

The 2018 New Weight Watchers Flex debuted in the United Kingdom yesterday and will be coming to the USA (perhaps as WW Freestyle)....
---

Healthy side dishes for Thanksgiving are completely doable and you can make things easier on yourself.....
---

What is the key to great tasting chili? (cocoa powder) Many would suggest that you put a lot of meat and sausage to make it delicious….
---

Guess what? Weight Watchers is going to announce a new program. How do I know?....
---

This cauliflower potato curry recipe should be a standard dish in your house....
---

This macaroni and cheese box review was inspired by a trip down the pasta aisle. I found myself amazed at all the different products.....
---