10% Happier: A True Story of an Anchorman's Quest For Peace
There are two types of book that I can't get enough of – autobiography and self help (also know as self improvement).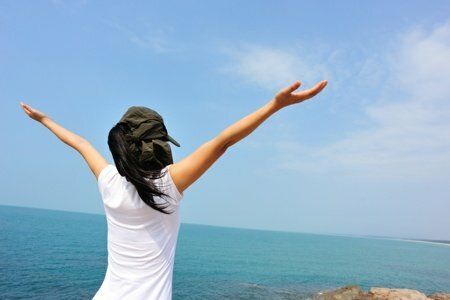 I love learning other people's stories – how they overcome adversity and achieve whatever they achieve. I also love learning from gurus who have something share on how to get happier, healthier, or help me understand my 10 year old daughter.
I wrote a self help book so I doubt it should surprise anyone that I love the genre.
This book is BOTH a self-help and autobiography so how could I not love it?
Dan Harris of Nightline has written an easy to read (I might call it a "beach read") tale of his adventures as a journalist and happiness seeker.
10% Happier hit #1 on the New York Times Bestseller list probably because he devoted 13 minutes of Nightline to promoting it (what I would do for 13 minutes of nationwide television coverage).
But, I think it IS a good book and one that might help many find that their lives are out of control. He details his journey into television news, cocaine use, on-air meltdown, and eventual salvation in meditation.
All the time he is talking about his journey, the voice in his head (he uses a swear word to describe the voice - it rhymes with "gas bowl") is extremely judgmental of the hippy, Birkenstock wearing, grey frizzy haired people who meditate.
Then he learns to meditate anyway and he finds it makes him substantially happier. How about that?
He works on "being mindful" instead of always checking his iPhone for the latest and he starts to eat less because he is paying attention instead of simply stuffing his face.
I don't know if I would like Dan Harris if I met him, but I like that he wrote this book because I think he honestly wants to help people who want to get happier and don't know where to start.
His story might inspire you to take some more deep breaths, smell the flowers, and enjoy your life (10% more).
Have any of you read 10% Happier? What did you think?
---
$26.99 $24.98 Buy on Amazon.com
As an Amazon Associate, I earn from qualifying purchases.
---