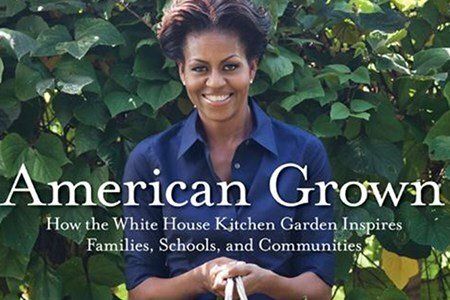 Cauliflower Mac and Cheese Recipe
reprinted with permission from "American Grown" by Michelle Obama
(SERVES 3 OR 4)
Using pureed cauliflower gives this variation on the classic mac and cheese a deliciously creamy texture without the extra fat and calories, and the whole- wheat pasta has a nutty flavor. The pasta and cauliflower can be cooked at the same time, and since you're not baking the dish, it's an easy weeknight treat. Serve it as a side; or just add a salad and you've got dinner. If you're feeding a family with big appetites, the recipe is easily doubled. —Chef Cris
Ingredients
½ pound whole-wheat penne
¼ head cauliflower, cut into florets
8 ounces sharp Cheddar cheese, shredded
1 ounce Parmesan cheese, grated
½ cup 1% or 2% milk Salt and freshly ground black pepper
1 ½ teaspoons chopped fresh flat-leaf parsley
Bring a large pot of salted water to a boil and cook the pasta according to the package
Instructions
directions until al dente. Drain and set aside.
Bring a medium pot of salted water to a boil, add the cauliflower, and cook for 5 to 7
minutes, or until soft. Drain. Place the cauliflower in a blender and puree.
In a medium pan over medium heat, place the pasta, the cauliflower puree, the cheeses, and the milk. Stir gently to combine and continue stirring until the cheese is melted.
Season with salt and pepper. Sprinkle the chopped parsley over the mac and cheese
and serve immediately.
Nutrition Facts
For one serving of 4: 465 calories, 22.1 g fat, 43.2 g carbohydrates, 2.3 g sugar, 27.2 g protein, 6.4 g fiber, 489 mg sodium, 12 Points+
Points values are calculated by Snack Girl and are provided for information only. See all Snack Girl Recipes