Applegate Farms Breakfast Sausage Winner
March 12, 2011
The Applegate Farms breakfast sausage winner (via random selection) is Robin!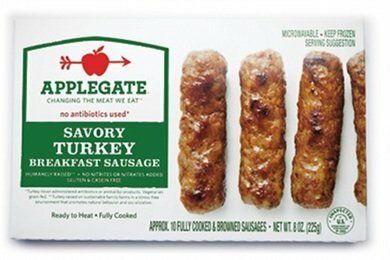 When asked about her relationship to meat, Robin commented:

I do love meat, and am married to a stubborn carnivore, but I am trying to cut back on meat for breakfast and lunch, just having meat at dinner.
Would love to try that sausage...we do love our pork products on Sunday mornings.
Yeah, Robin, I hear you on Sundays. That is the day we are most likely to slow down and enjoy bacon or sausage for breakfast, too.
If you didn't win, this is where you can find Applegate Farms products: Store Locator.
Thanks for entering!