Diet Water For Children
I received an e-mail last week asking if I had seen "diet water" marketed to children.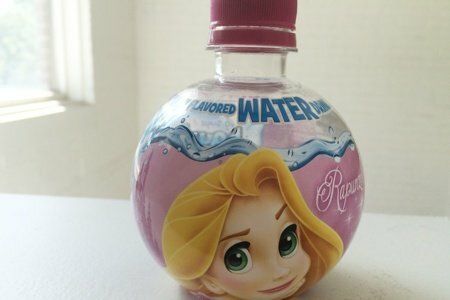 I found myself laughing at the prospect. No wayyy! That does not exist! Who would buy it?
Then I took my very frustrating children to the grocery store, where they proceed to drive me crazy with the "Can we get this?" dance throughout the store.
My daughter grabbed this ball out of a bin and asked if we could get it. I reflexively screamed, "NO!" and then I took a look.
Here is the back label:
"Fruit Punch Naturally Flavored Water – Zero Calories"
Oh dear.
And the nutrition facts: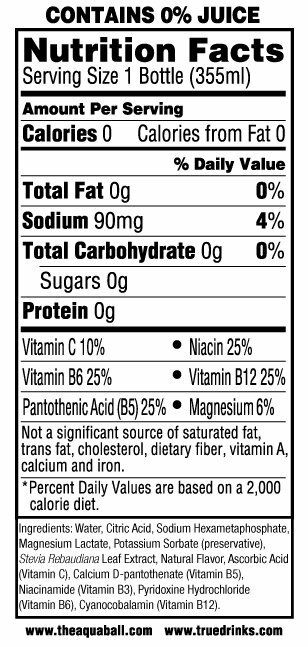 The sweetener here is Stevia – that is why they can say that there are no artificial flavors (because sucralose and aspartame are considered artificial sweeteners and Stevia is derived from a plant). This is clearly a child's gateway water to the more nefarious "Diet Coke" addiction they will have later in life.
The ingredient that stopped me was third on the list "Sodium Hexametaphosphate".
From Be Food Smart:
Also used in pet food, teeth whitening products, bath salts, bubble bath, and in factory boiler water (water used to steam foods).
If parents are so desperate to get their children off of full calorie fruit punch that they buy the Aquaball – we have a serious problem.
Here are my suggestions for parents whose kids demand juice and soda all day (sometimes that would be my kids):
Tell them sugary drinks are a treat and they can have a little at dinner (when their parents may be having their fruity drink of choice).
Cut the juice in half with water (they want it a lot less when you do this).
Explain how their teeth will rot if they drink juice and soda – and make a whirring sound with a drill (do not chase your children with a power tool).
Whatever you do it will be better for your kids than a chemical experiment ball of water.
How do you deal with the juice and soda dilemma?
---
SNACK GIRL LIVE CHAT
Today, I am starting a 10 minute live chat at 3 PM Eastern.
Click here to access:
Healthy Body Image and Healthy Weight
---