Are Dole Fruit Cups Healthy?
Are Dole Fruit Cups healthy? It should be an easy question but the variety of products makes it far more complicated.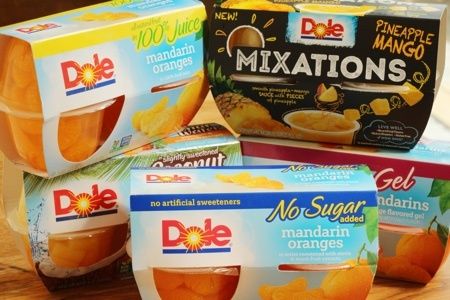 I went shopping for Dole Fruit cups and was shocked at the number of products. A fruit cup seems like a simple thing. Usually, it is fruit that has been peeled, cut up, and put in syrup or fruit juice to preserve it.
Nothing beats a fresh piece of fruit for nutrients, fiber, and the environment (biodegradable packaging!) but fruit cups can be great for situations where fresh fruit is not an option.
Also, if you tend to run out of fresh fruit as the week goes on (and can't get to the store) fruit cups are great to have in your pantry.
But, which Dole Fruit cup is the healthiest? I am going to list these as best to worst choice and the determining factor is added sugar. The liquid that the fruit is stored in is critical to whether or not these are a healthy choice.
But, the first rule is DO NOT BUY FRUIT CUPS WITH LIGHT OR HEAVY SYRUP. That means that they are more sugar than fruit!
1. Dole No Sugar Added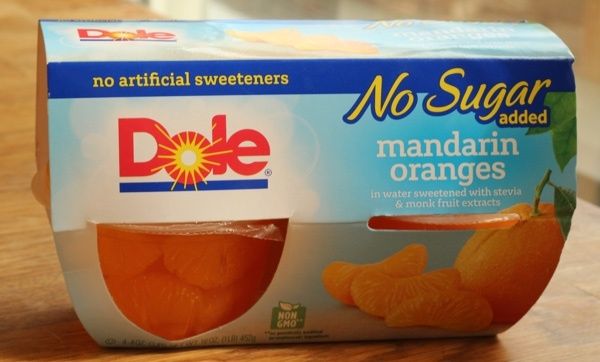 These have 5 grams of sugar per serving because (guess what?) they didn't add any sugar!! All the sugar is from the Mandarin oranges and they added stevia and monk fruit. There is a slight aftertaste but it isn't too bad and at 40 calories - these are a great little snack.
2. Dole Coconut Water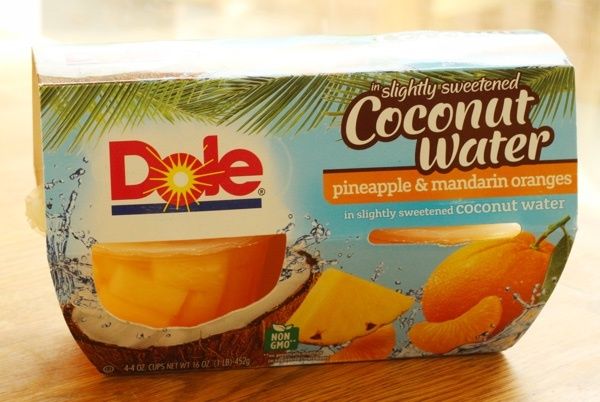 These cups have both coconut water and sugar added so now you are looking at 12 grams of sugar per cup. This means that they are 60 calories and 7 grams of sugar is added - about 1.5 teaspoons of sugar. These are tasty and I think good for kids who won't like the stevia in the no sugar added variety.
3. Dole Mixations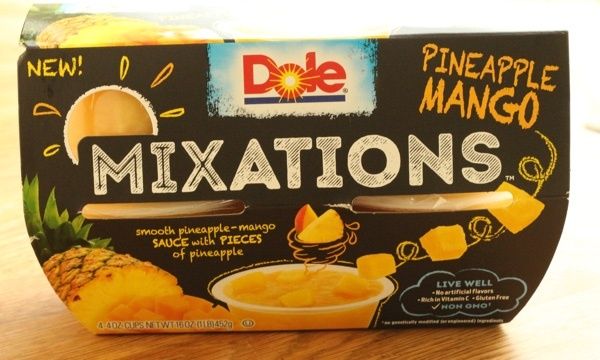 They added pineapple puree, mango puree, and sugar to these for 15 grams of sugar. So, now you are getting into too much sugar category as this is 2 teaspoons of sugar per cut and 80 calories. I would avoid these.
4. Dole Fruit Juice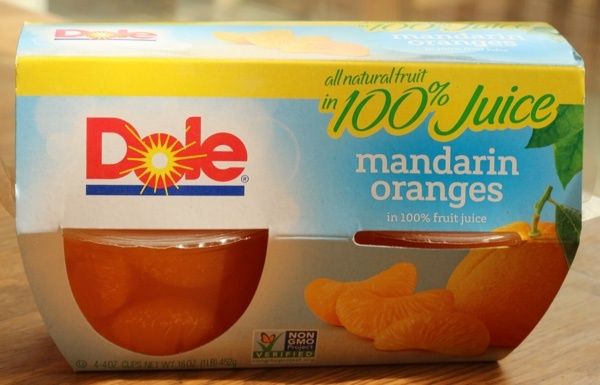 Unfortunately, the juice that these Mandarin oranges are stored in is not just fruit juice but fruit juice concentrate. What do they concentrate? SUGAR! So, now we are getting into treat category with 18 grams of sugar. That means that 13 grams are added and that is 2.5 teaspoons. Think about putting 2.5 teaspoons of sugar in your mouth. Does that sound like a good idea? I would avoid these.
5. Dole Gel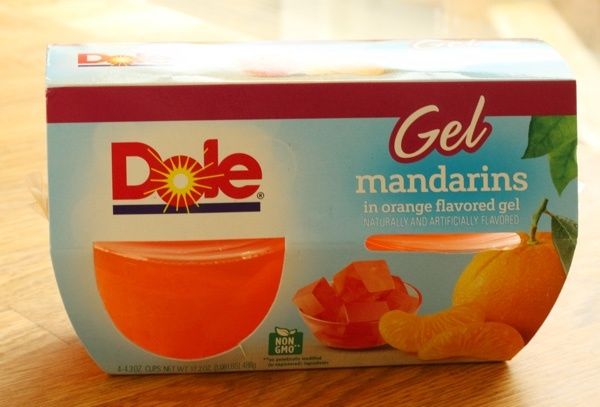 These are Dole's answer to packaged Jello fruit cups and come in at a whopping 22 grams of sugar. You would be almost better off drinking a Coke (24 grams for the same number of ounces). AVOID AVOID AVOID!!!
Do you buy Dole Fruit Cups? Which one is your favorite?