Are NutriGrain Bars Good For You?
Are NutriGrain Bars Good For You? These bars by Kellogg's can be found in the breakfast aisle next to the cereal.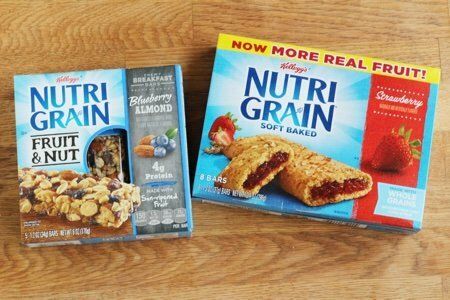 The idea of a bar that could solve all of your hunger problems is a good one. I have been looking at a bunch of bars lately in the hopes that I could find a few that I like. I checked out LUNA Bars in Are LUNA BARs good for you? and thinkThin High Protein Bars Review: Are They a Healthy Choice?.
It is remarkably difficult to find a great bar. I love the concept of a breakfast bar for the "grab and go" crowd that never has time to sit down and eat.
My ideal bar would have:
1. Five grams of sugar per bar.
2. About 150 calories (the right size for a snack).
3. Have a delicious flavor and texture.

For breakfast, I would eat about 300 calories (or two bars) to keep me going. This is the ingredient list from the Nutrigrain soft baked bar: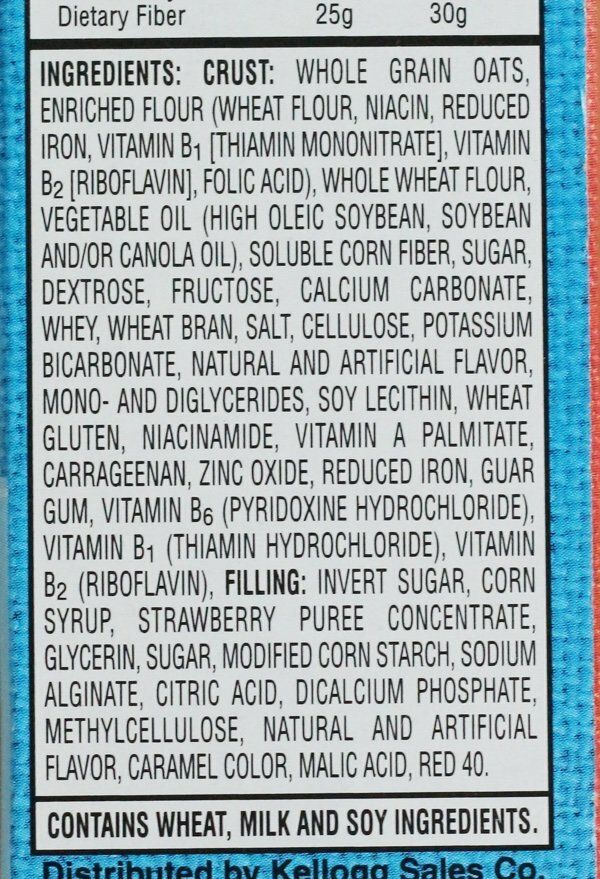 Whenever a box says "NOW MORE REAL FRUIT" – that scares me. The fruit here is "strawberry puree concentrate" and it is way down in the ingredient list (which means that there isn't a lot of it).
The nutritional facts for the strawberry bar are:
120 calories, 3 g fat, 0.5 g saturated fat, 24.0 g carbohydrates, 11 g sugar, 2 g protein, 3 g fiber, 125 mg sodium, 5 SmartPts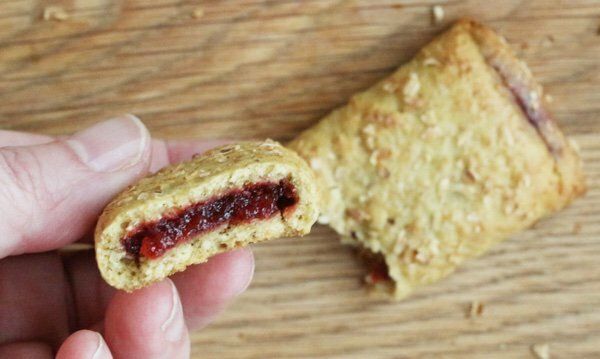 This is below 150 calories but with 11 grams of sugar – that is more than twice my limit. But the worst thing here is the taste. I don't know why but these fail for me in so many ways. They are chewy and sickly sweet. They don't remind me of food at all.
If you gave me a choice between this and a donut – I would choose the donut every day of the week. I wouldn't even care about health. These taste terrible.
You know what? These soft baked NutriGrain bars taste like the ingredient list - a mixture of weird extracts of food and NOT LIKE ACTUAL FOOD!
Kellogg's puts out another Nutrigrain bar that I thought might be great. It is called "Fruit & Nut".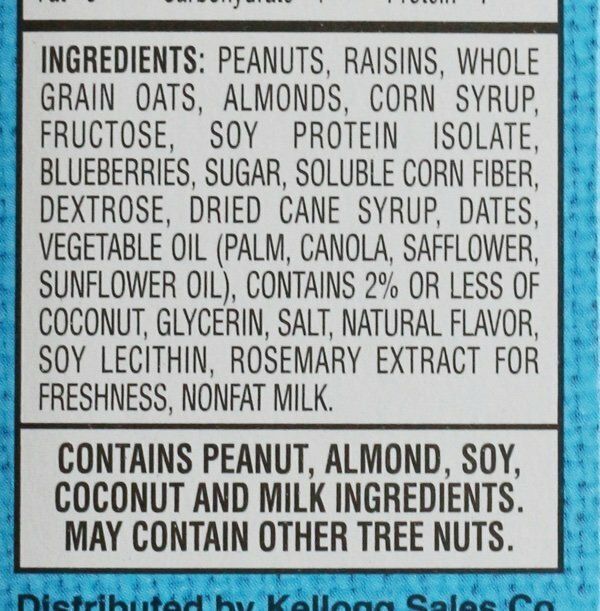 As you can see, peanuts is the first ingredient which is a great choice for breakfast. There is actual fruit here with raisins, blueberries, and dates.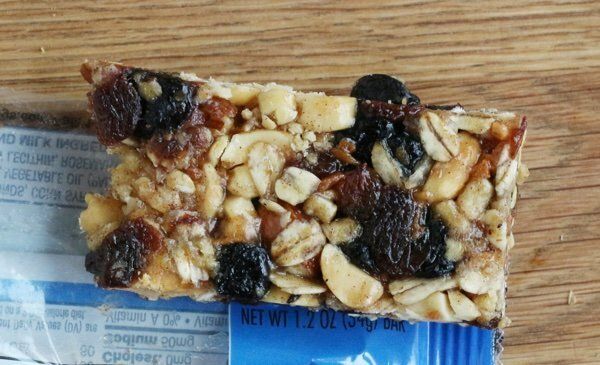 It has 150 calories but there are 11 grams of sugar. I was willing to let that slide because raisins and dates are high in natural sugar. My concern is added sugar which I can't figure out from the packaging.
At any rate, these were the worst bars I have ever tasted in my life. I am not exaggerating. There was a metallic aftertaste that destroyed any hope that I could take another bite.
The concept is great – like a KIND bar – nuts and dried fruit packed together – but the execution makes me wonder if they have any taste testers.
I wouldn't buy or eat these bars. Go for a LARABAR or a KIND bar if you need a quick breakfast. I know they cost more but they are so much better.
---
Other posts you might like:
---

LUNA BAR is marketed exclusively to women as a healthy choice. Can a flavor like chocolate cupcake be healthy?
---

There are so many bars on the market and a reader asked me if I thought thinkThin high protein bars are a healthy choice.....
---