Top Seven Worst Diet Tips
If you make the mistake of telling a stranger that you wrote a book about losing weight, you will want to pull your hair out.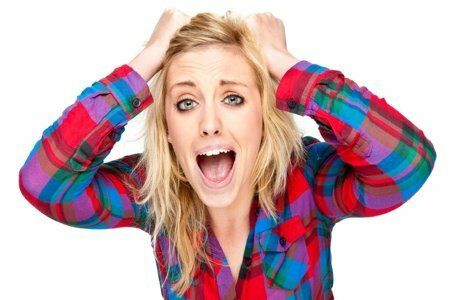 Fortunately, I have a lot of hair.
People can't wait to tell me their solution to the weight loss problem. First, they ask me what I advocate (eating more fruits and vegetables, changing habits, exercising) and then they launch into their latest and greatest solution.
I always nod appreciatively, but I wonder if they would do the same to a person who wrote a book on aerodynamics or another scientific pursuit. My approach in the book is evidence based – meaning there are scientific studies that show if you increase the amount of fruits and vegetables you eat while decreasing the amounts of meat and processed foods – you will lose weight and keep it off.
The basic concept is that you remain satiated because the volume of food that you eat remains the same, while the amount of calories you eat decreases (and you lose weight). There is an added benefit of getting more nutrients because you are eating fruits and vegetables.
Diet tips that are not evidence based make up most diet tips you will find in magazines, TV, and on links that state "Lose 10 pounds in five days!".
Here are seven diet tips that people keep giving me:
1. Don't eat fruit, it makes you fat. Cookies make you fat - fruit is filled with fiber, water, and nutrients. No one ever got fat eating too much fruit (well, no one that I know).
2. Fat-Free and Sugar-Free are good food choices. Most fat-free or sugar-free foods are full of artificial ingredients to make them taste like sugar and fat. A much better choice has less sugar and fat naturally.
3. Go Vegan (not as a lifestyle choice but as a way to lose weight). Beef and other meats are nutritious and can be healthy when not eaten in large quantities with condiments such as bacon, cheddar cheese, and onion rings. Try decreasing your meat consumption before you take the radical step of ending it.
4. Cut out all your carbs. A friend of mine gleefully told me that all I had to do was cut out carbs to lose 20 pounds. She did look slimmer until about 6 months later when she had put it back on (I didn't say a word). I think we could all use some carb cutting when it comes to cookies, white bread, and large quantities of white rice BUT whole grains, beans, and fruits are good carbs. Our bodies NEED carbs. Do tell the restaurant that you don't want the bread basket.
5. Give up all added sugar. Yeah, that will work FOR ABOUT FIVE MINUTES when you decide that a life without chocolate is not worth living. 'Nuff said.
6. Go Gluten-Free. Gluten is not making you fat. But that breadbasket is not helping. See cut out all carbs above.
7. Do cleanses, detoxes, or juice fasts. These will help you lose weight in the short term because you have stopped eating, but you will be mighty grumpy. Your body actually detoxes on its own using your digestive system, kidneys, and liver. No need to "cleanse" to lose weight.
Please share your worst tips!
---
Other posts you might like:
---

Some people have no problem with exercise. They get up, run, walk, go to the gym, and move seemingly without effort....
---

Instagram is the fastest growing social network for a reason....
---