Dress Up Your Asparagus with Balsamic Vinegar & Tomatoes
Salad can be so dull and I do get bored of the same food.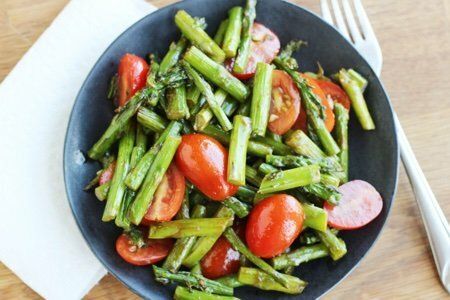 I start serving asparagus to my family when I first see it at the supermarket in the spring. Then my husband starts serving it too and before you know it my kids say, "asparagus, again?"
"What? We spent all winter without it!" I find myself exclaiming but I hear them. The recipe below uses the my favorite roasted asparagus with tomatoes and a balsamic dressing to keep things interesting. It is a hit! My daughter asked for more.
If you want to make this into more of a meal, you could add walnuts, almonds, feta cheese, or some grilled chicken to the top of the salad. This salad also was delicious at room temperature so it would be great for a potluck or picnic.
How do you keep asparagus interesting?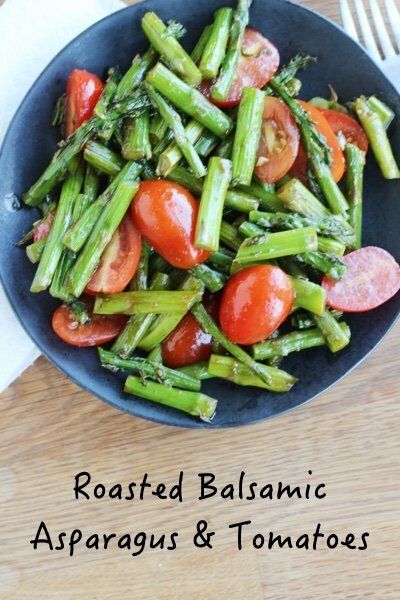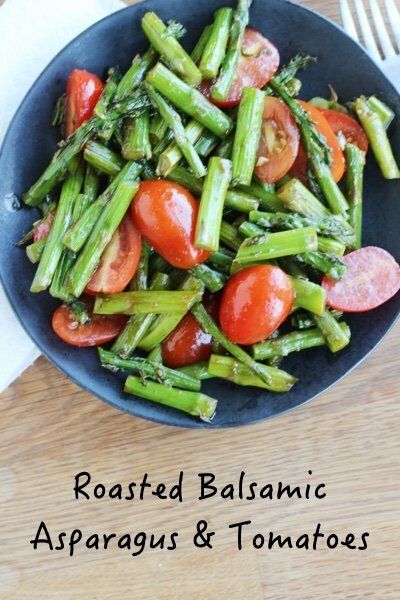 Roasted Asparagus & Tomato Balsamic Salad Recipe

Makes 6 servings

Ingredients
2 pounds fresh asparagus
2 tablespoons olive oil
1 pint fresh grape tomatoes, halved

Instructions
Salad dressing:
6 tablespoons balsamic vinegar
2 tablespoons olive oil
2 teaspoons Dijon mustard
1 clove garlic, minced
salt and pepper to taste

Heat oven to 400F. Line a rimmed baking sheet with aluminum foil (for easy clean-up). Snap the blunt ends of the asparagus and toss it with the olive oil, salt, and pepper. Roast for 15 minutes until tender.
While the asparagus is roasting, whisk vinegar, olive oil, mustard, and garlic in a small bowl.
Slice cooked asparagus into 1-inch pieces and add to bowl with tomatoes. Drizzle on dressing and toss. Taste for salt and pepper. Serve immediately or store for later. This salad does improve with age and can be stored for 5 days.
Nutrition Facts
For one serving = 126 calories, 9.7 g fat, 1.4 g saturated fat, 8.6 g carbohydrates, 4.5 g sugar, 4.0 g protein, 4.0 g fiber, 26 mg sodium, 3 SmartPts
Points values are calculated by Snack Girl and are provided for information only. See all Snack Girl Recipes
Other posts you might like:
---

The asparagus has started rolling in even though I am still wearing a puffy winter coat....
---

This is the easiest time of year to be a blogger if you are into healthy eating....
---
---
Get Free Email Updates! Yes please!
---