Banana Peanut Butter Ice Cream
This banana peanut butter ice cream has a secret. It isn't really ice cream!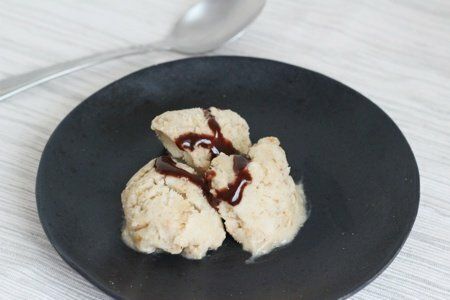 Just like my chickpea cookie dough isn't real cookie dough this is a take on ice cream that will satisfy your cravings.
This "ice cream" has no sugar added, no saturated fat, and it is incredibly simple to make.
The key is seriously ripe bananas.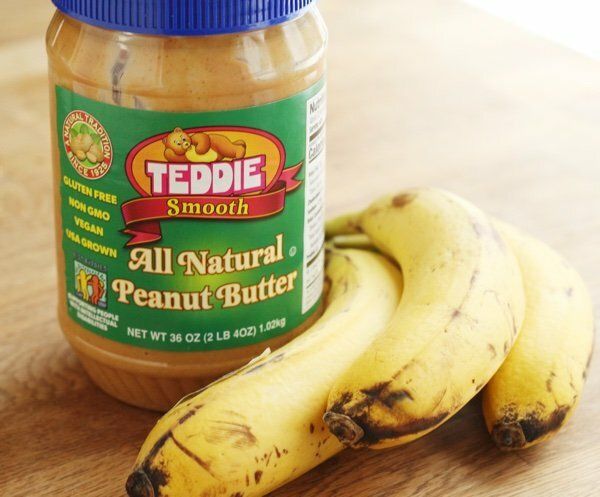 Yes, those bananas that no one wants to eat because they look disgusting? They are sitting on your counter right now – looking at you. These are the key to the sweetness of the ice cream.
We all have them sitting there and we feel bad about them. Don't feel bad anymore! Use them for a treat. I always freeze my bananas when they go too far as a way to avoid waste and make ice cream.
All you do is slice them, freeze them, blend them with some peanut butter and viola! This is tasty and hits that sweet, salty, fatty note that we love in sweets without the animal fat.
If you don't like bananas, well I'm not sure what to say. I have met many a banana hater in my life and I am at a loss. My son used to eat so many that I was thinking of getting a share in a banana plantation. You can try my Disney Dole Whip Recipe. I use a blender to mix frozen pineapple with coconut milk to make a yummy and no sugar added treat.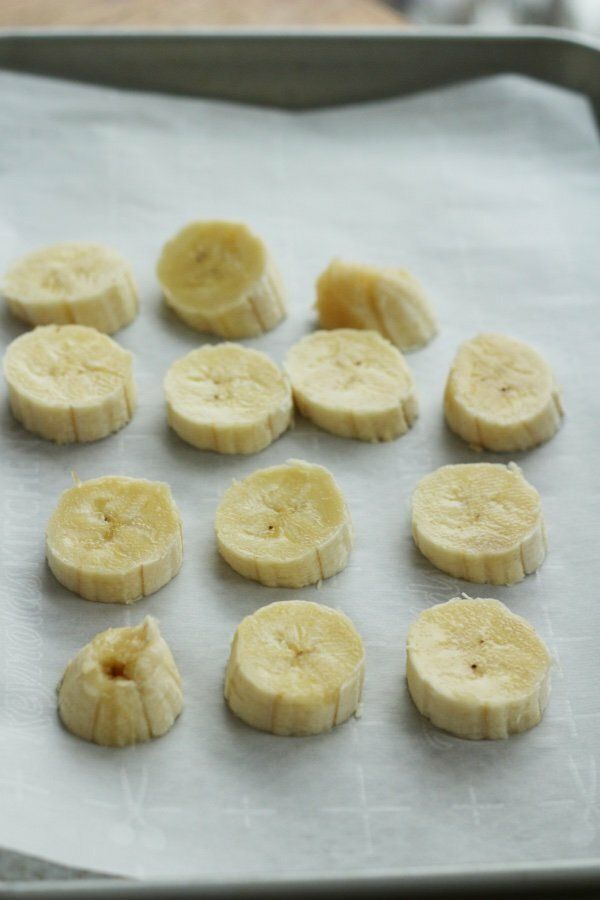 If you have a high power blender, use it for this recipe. I have a $50 blender so I use my food processor to get the right consistency. Add some cocoa powder if you want a chocolate note – so good.
Have you made frozen banana ice cream? What did you think?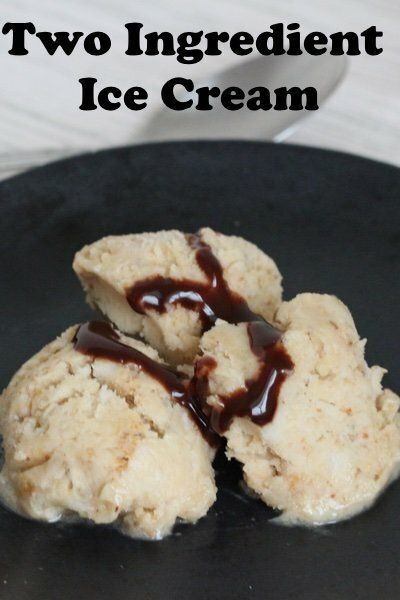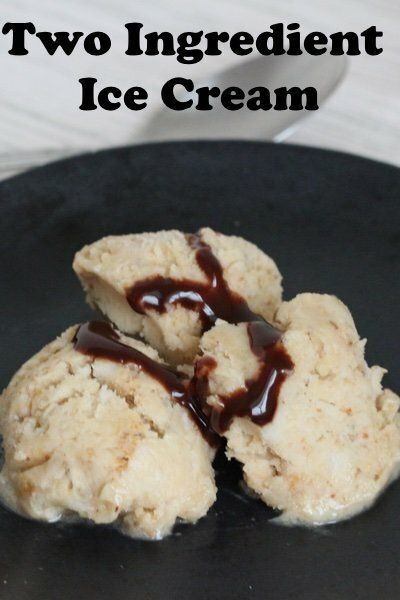 Peanut Butter and Banana Ice Cream Recipe
Makes 4, 1/2 cup servings
Ingredients
3 very ripe bananas
2 tablespoons natural peanut butter (no sugar added)
Instructions
Slice bananas and place slices on a cooking sheet in the freezer for 1-2 hours.
Using either a blender or food processor, blend the frozen bananas and peanut butter until smooth.
Eat immediately for a soft serve consistency or freeze for later consumption.
Nutrition Facts
1/2 cup is 129 calories, 4.3 g fat, 0.8 g saturated fat, 21.8 g carbohydrates, 11.3 g sugar, 3.5 g protein, 2.8 g fiber, 2 mg sodium, 2 Freestyle SmartPts
Points values are calculated by Snack Girl and are provided for information only. See all Snack Girl Recipes
Other posts you might like:
---

The big shock about this Disney Dole whip recipe is that it only contains 2 ingredients.....
---

Chickpea cookie dough is for those of us who can't seem to get the cookies in the oven. Love to eat cookie dough out of the bowl?....
---
---
Get Free Email Updates! Yes please!
---