Banana Quesadilla Snack
This banana quesadilla is for that low energy time of day when you are hungry and don't want to eat junk food (but just fruit is too boring).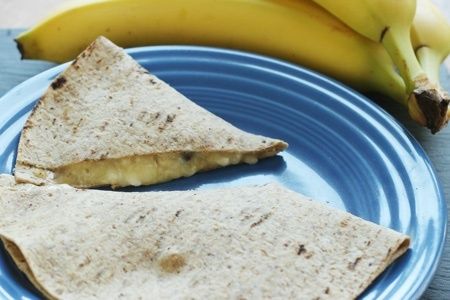 I featured this "banana quesadilla" years ago and I still love it. A quesadilla is really supposed to have cheese in it (queso!) but we can fudge it a bit here and use a banana instead of cheese.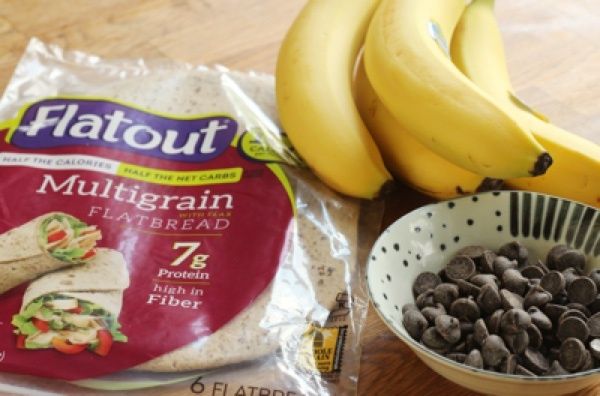 The idea is that the banana is soft and delicious inside of a healthy wrap or tortilla. Check out my post best store bought tortillas if you are interested in my take on what you should buy.
I bought Flatout Multigrain flatbread for this particular wrap and it was a good choice. The texture was great and the flavor went well with the banana.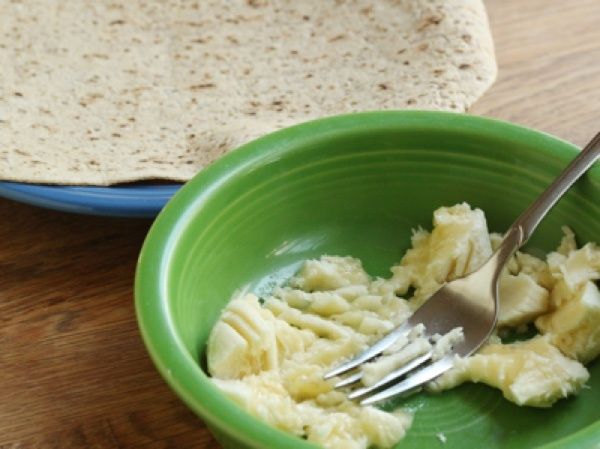 All you do is mash up the banana and spread it on the wrap. You can add whatever else you want (like peanut butter or chocolate chips or strawberries or Nutella) but I usually stick with a banana because I am lazy.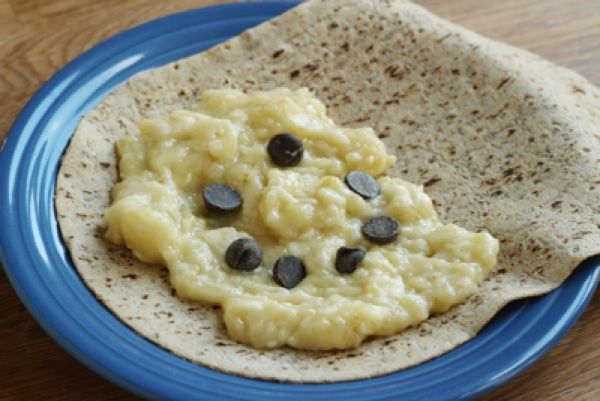 And, THEN, the best part. You heat it up. This renders the banana all mushy and the tastes collide into an orbit of deliciousness. I am serious. You will never eat a packaged granola bar again if you try this.
Of course, you are going to need a kitchen or access to a microwave (can't shove this in your purse - yuck!).
This snack will take you less than 2 minutes to make. If you have a potato masher (see below) the whole process is sped up.
Kids will love making this and it is a great after school snack. They can mix other things into the quesadilla such as raisins or other yummy things to make it their own.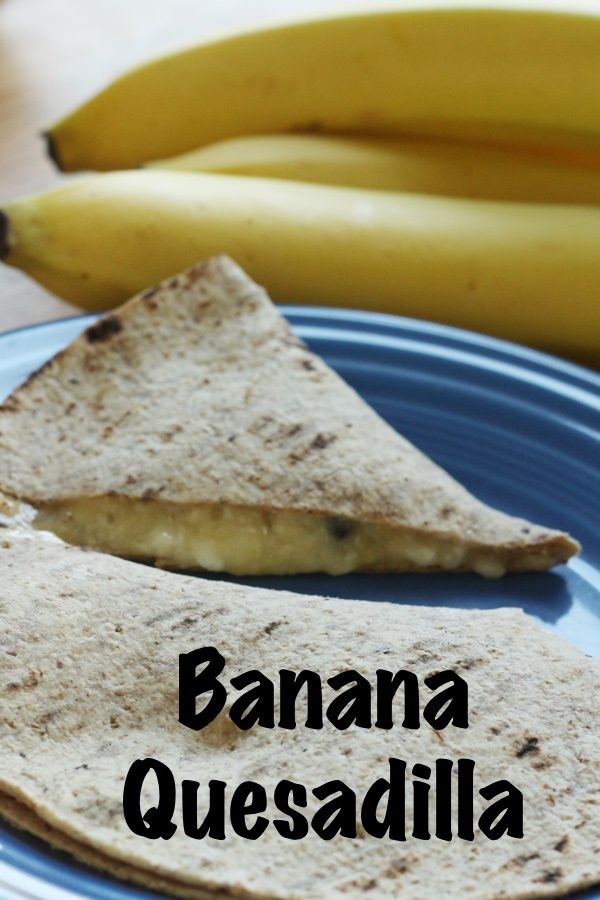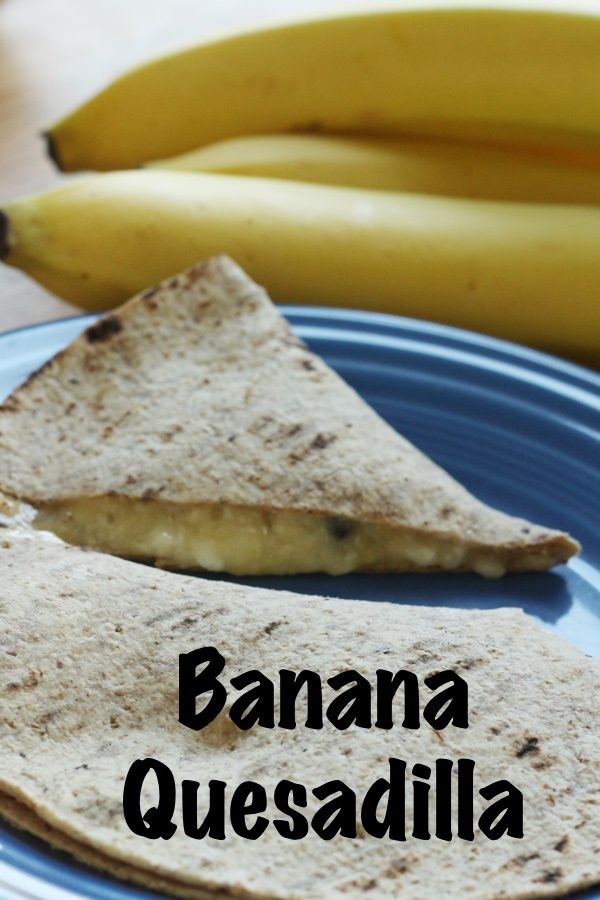 Banana Quesadilla Recipe

(serves 1)

Ingredients
1 small whole grain tortilla or Flat Out Wrap
1 ripe banana
a few chocolate chips and/or peanut butter (optional)

Instructions
Mash banana in bowl with potato masher. Spread banana and peanut butter (optional) on tortilla, add chocolate chips, and fold over. Warm in microwave for 20 seconds (depending on your microwave).
Nutrition Facts
For one quesadilla without pb and chocolate = 200 calories, 2.4 g fat, 0 g saturated fat, 27 g carbohydrates, 14 g sugar, 6.9 g protein, 3.1 g fiber, 303 mg sodium, 3 Freestyle SmartPts
Points values are calculated by Snack Girl and are provided for information only. See all Snack Girl Recipes
Other posts you might like:
---

Are you looking for the best store bought tortillas? I certainly am.
---
---
Get Free Email Updates! Yes please!
---