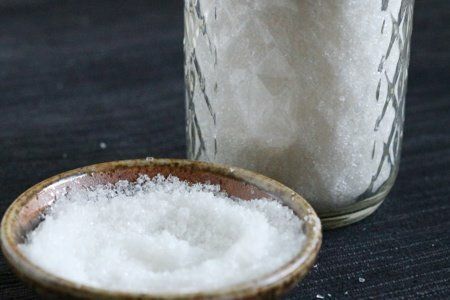 Vanilla Bath Salts Recipe
Makes 1½ cups
Ingredients
1 cup Epsom salts (found at supermarket in healthy and beauty aisle)
½ cup kosher salt (baking aisle)
1 freezer bag, quart sized
¼ teaspoon vanilla
Instructions
Place both salts into freezer bag and mix. Add vanilla and toss until salts are coated and aroma is to your satisfaction. If using essential oils, add 5 drops and smell to see if you like it.
Spread salts on waxed paper on a rimmed baking sheet and dry for 1 hour. Place in air-tight jar.
To Use: Start a nice hot bath and add ½ cup – 1 cup to the water as it fills the tub. Light some candles (and if you have kids – lock the door). Turn off the phone and announce that you are going to a happy place.
Points values are calculated by Snack Girl and are provided for information only. See all Snack Girl Recipes