Beetnik Frozen Meal Review
This Beetnik meal review is the latest on my quest to find a healthy, delicious frozen meal for those times when cooking is not an option.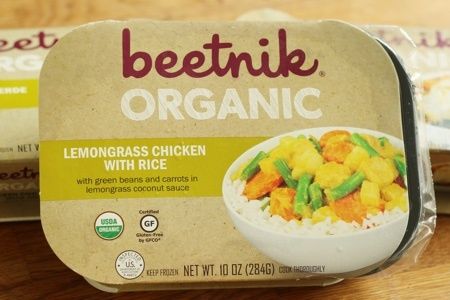 Beetnik organic frozen meals shouted to me as I was standing in Target. I asked a fellow shopper if she had tried them and she said, "No, but I like the name." Beetnik is cute, right?
I have taken a look at Smart Made and some vegan frozen meals but nothing has won my heart.
First up, Lemongrass Chicken with Rice.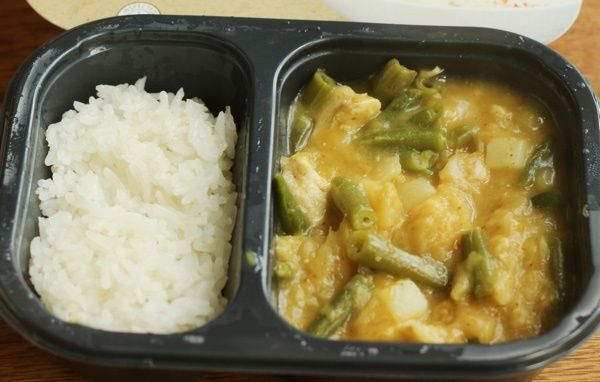 After I noticed these meals, I checked the back of the package and had a nice surprise of no added sugar and 170 mg of sodium per meal. This is SO RARE in the world of frozen food that I got pretty excited. There is also nothing on the ingredient list that you wouldn't recognize immediately as food (another exciting fact).
Here are the nutrition facts for the Lemongrass Chicken Meal:
290 calories, 7 g fat, 5 g saturated fat, 42 g carbohydrates, 4 g sugar, 15 g protein, 3 g fiber, 170 mg sodium, 9 Freestyle Pts
This meal included green beans and carrots - and was in a coconut sauce which is where the saturated fat is coming from.
Unfortunately, I found this meal barely edible as it was a bit watery and the texture of the sauce was very strange. Somehow the meal didn't do well as a frozen entree and I was sad but I kept trying.
Enter, Chicken Chile Verde: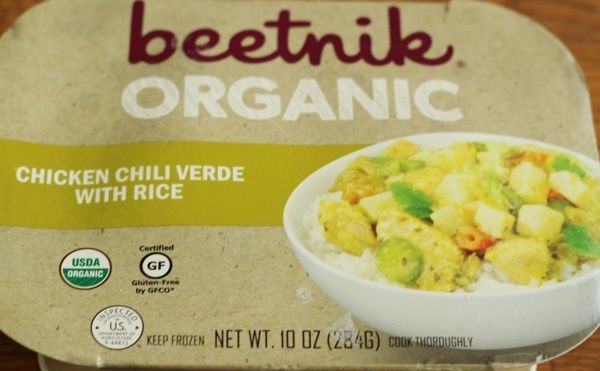 Beetnik organic is made in Austin, Texas so I had high hopes for chile verde. The Chicken Chile Verde has:
250 calories, 3.5 g fat, 0.5 g saturated fat, 42 g carbohydrates, 3 g sugar, 13 g protein, 3 g fiber, 160 mg sodium, 7 Freestyle Pts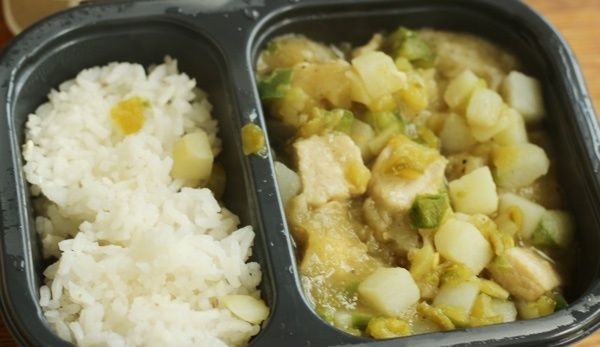 Again, there is no added sugar and the sodium amount is perfect for a meal like this. In addition, this meal was lower in calories BUT I wish that they had included brown rice instead of white rice to make it a whole grain choice.
Again, I was sad to discover that this meal was a bit strange. The texture was off and the flavor was flat. Oh man, I so wanted to like this. My rice also came out crunchy which was not good.
Finally, I tried the Shepherd's Pie with Grass Fed Beef. This meal advertised kale!!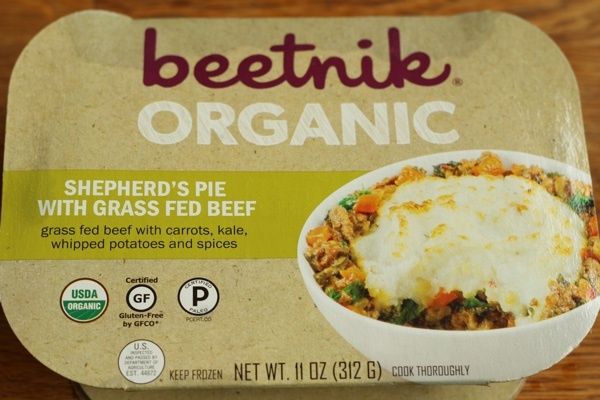 Here are the nutrition facts for the Shepherd's Pie meal:
350 calories, 17 g fat, 7 g saturated fat, 29 g carbohydrates, 5 g sugar, 18 g protein, 4 g fiber, 210 mg sodium, 11 Freestyle Pts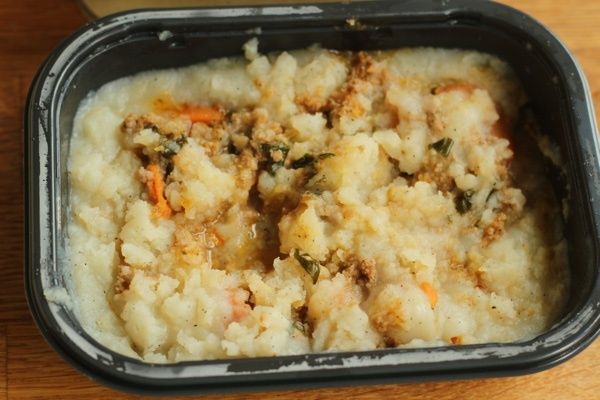 I supposed I should have realized that meat and potatoes were going to send the calorie count of this meal fairly high. It did include carrots and kale.
This meal was actually good but once I saw that there was 17 grams of fat - I knew why! One tactic that is used in frozen foods is to add more fat so that it tastes good but this fat may have been from the beef.
The texture of the whipped potatoes reminded me of instant potatoes - I wish there had been some lumps. I would not buy this again.
This beetnik review concludes with at $5 per meal, this is not a great choice as these are kinda strange and not worth it.
Have you tired Beetnik organic? What did you think? What is your favorite frozen meal? I would love to review it!"
Other posts you might like:
---

Smart Ones meals are the supposed smarter option in the frozen meals section. The smartness is because they are a lower calorie (and perhaps healthier) option....
---

Vegan frozen meals exist! I found these in the frozen section of Target. Can you believe it?....
---