Best Skinny Margarita Recipe
This is the best skinny margarita recipe. The good news is that a margarita easily becomes a lower calorie cocktail.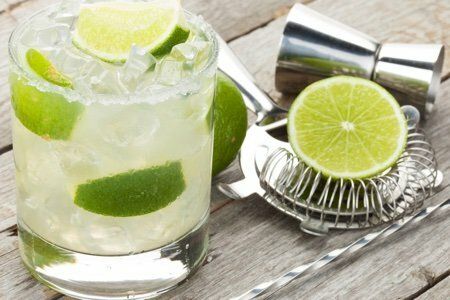 All you have to do is avoid the huge cup of margarita from a slushie machine.
I really hate to be a snob but those frozen margaritas are not the authentic drink. When I order a margarita in Mexico, I get a drink with tequila and lime over ice.
This skinny margarita recipe is right out of my Mexican vacation (that seems so very long ago). The main flavors should be lime and tequila - not sugar.
To make a cocktail into a "skinny" version, you have to cut any sugar that you add. This makes it easy in a martini (no sugar to start with) but if you like sugary cocktails this isn't easy.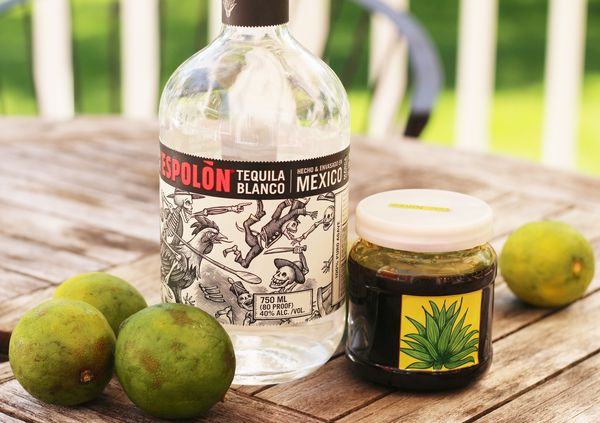 I used agave syrup in my best skinny margarita recipe because what pairs better with tequila than the "honey" that is made from the same plant?
If you don't have agave syrup - no problem! Make a simple syrup which is a combination of 1 part sugar dissolved in 1 part water. You can't simply add sugar to the drink because it might not dissolve.
As for the tequila, I like a blanco for my margaritas but you should go with your favorite. This is YOUR drink - you are the bartender - so use what you like. I do spend more to get a quality tequila because the cheap stuff gives me a mega headache.
I squeeze 1/2 lime for the drink and a few weeks ago I shared my favorite juicer in Greek Salad Dressing Recipe.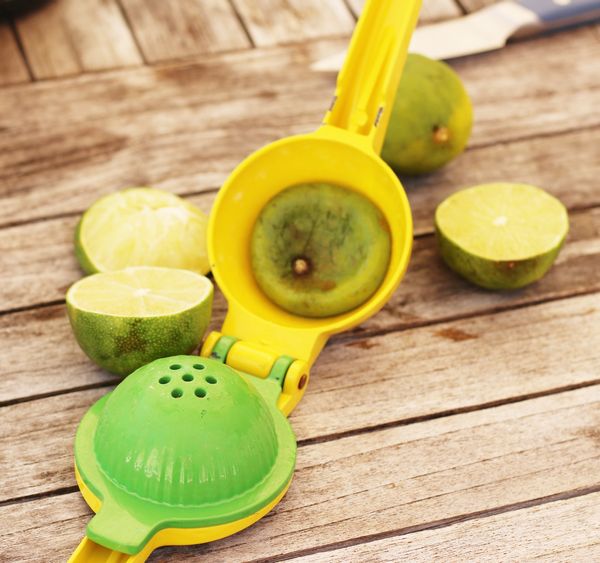 Julie R. commented that I was using my juicer the wrong way! Thank you, Julie! You squish the lime "butt up" and you get more juice.
I love this community of readers - you are so helpful to each other and me. Now I am squeezing my limes the right way.
Do you have a best skinny margarita recipe? Please share any ideas you have for low calorie alcoholic drinks.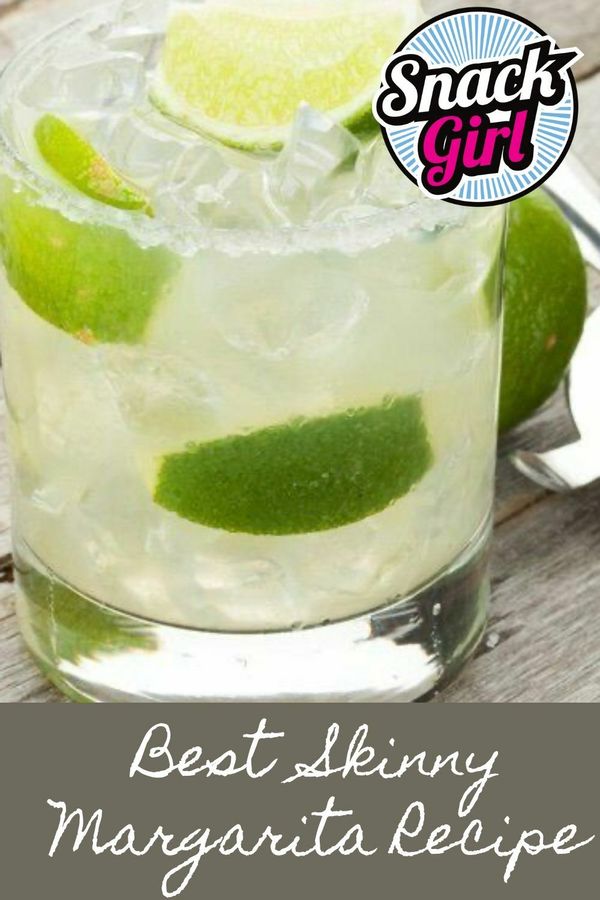 For the teenagers who read this site, Snack Girl advocates waiting until the legal drinking age to indulge in alcoholic beverages.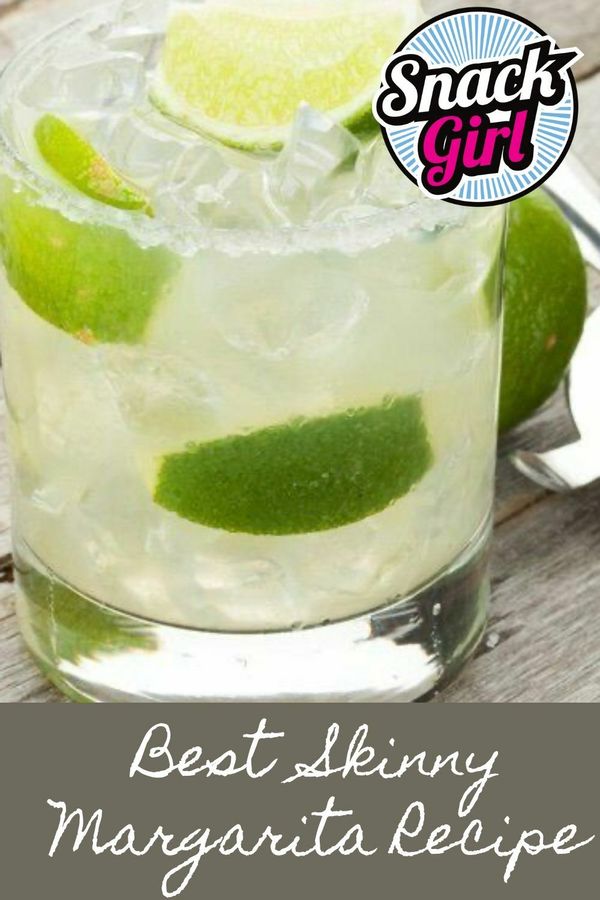 Best Skinny Margarita Recipe

Makes 1 servings
Prep time: 5 min

Ingredients
½ lime
1 ½ ounces of tequila
2 teaspoons agave syrup or simple syrup
ice cubes
lime wedges
kosher salt (optional)

Instructions
Juice the lime half in a hand juicer and pour into a cocktail shaker or glass. Add the tequila, agave syrup, and ice cubes and mix well.
Optional: If you like salt on the rim of your glass, first run a wedge of lime along the rim. Pour salt into a small dish and rub the rim of the glass in the salt. Be sure to pour the margarita into the center of the glass.
Nutrition Facts
158 calories, 0 g fat, 0.0 g saturated fat, 13.9 g carbohydrates, 10.8 g sugar, 0.2 g protein, 0 g fiber, 40 mg sodium, 6 Green, Blue, Purple !!SmartPts
Points values are calculated by Snack Girl and are provided for information only. See all Snack Girl Recipes
$19.99 $14.99 Buy on Amazon.com
As an Amazon Associate I earn from qualifying purchases.
---
Other posts you might like:
---

This hard seltzer review is due to my television watching. Yes, I have been sitting in front of the boobtube and watching tons of commercials.....
---

The best tasting non-alcoholic beer does taste like alcoholic beer. I know because I drink both types.....
---
---
Get Free Email Updates! Yes please!
---