Best Store Bought Tortillas
Are you looking for the best store bought tortillas? I certainly am.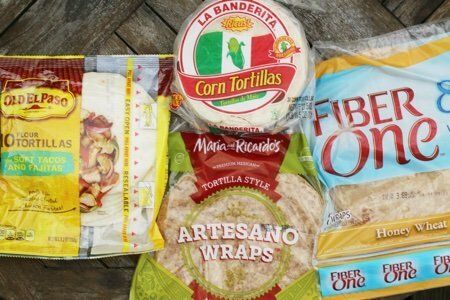 I find this subject so much harder than bread because there is such a diversity of products.
I love Ezekiel bread and Dave's Killer Bread and they are always where I expect them to be.
When I went looking for tortillas, I found them in four different places! Argh! The bread aisle, the refrigerated section, the Mexican foods section, and in front of the deli all had different tortillas. Isn't that crazy?
I am including wraps in this post because they are very similar to tortillas. I hope you are all not annoyed by this inclusion.
These are not the best: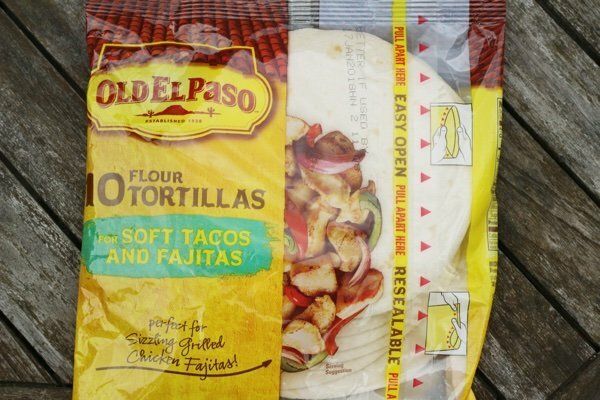 These are the worst. These tortillas have a gummy texture and they taste terrible. I would compare them to eating salty glue. Don't do it!
Here are the nutrition facts for one tortilla:

150 calories, 4.5 g fat, 2 g saturated fat, 24 g carbohydrates, 0 g sugar, 3 g protein, 0 g fiber, 320 mg sodium, 5 SmartPts
Next up are the famous Fiber One 80 calorie wraps: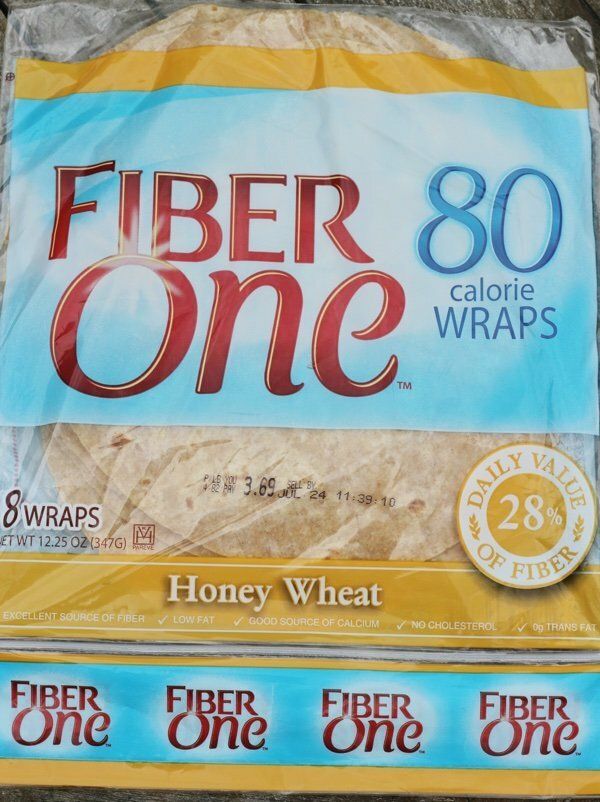 I would definitely heat these up before I eat them. These are pretty tasteless but not offensively so. They are miles ahead of the Old El Paso tortillas.
Nutrition facts for one wrap:

80 calories, 3 g fat, 0.5 g saturated fat, 15 g carbohydrates, 2 g sugar, 6 g protein, 7 g fiber, 220 mg sodium, 2 SmartPts
These have 7 GRAMS of fiber in one wrap. That is a lot and it is achieved by adding oat fiber. I like these but I am worried my tummy might rebel if I ate two of them.
I found these on the bottom shelf in the bread section and they looked good to me so I thought I would give them a try. You may not have them near you but maybe you have something similar,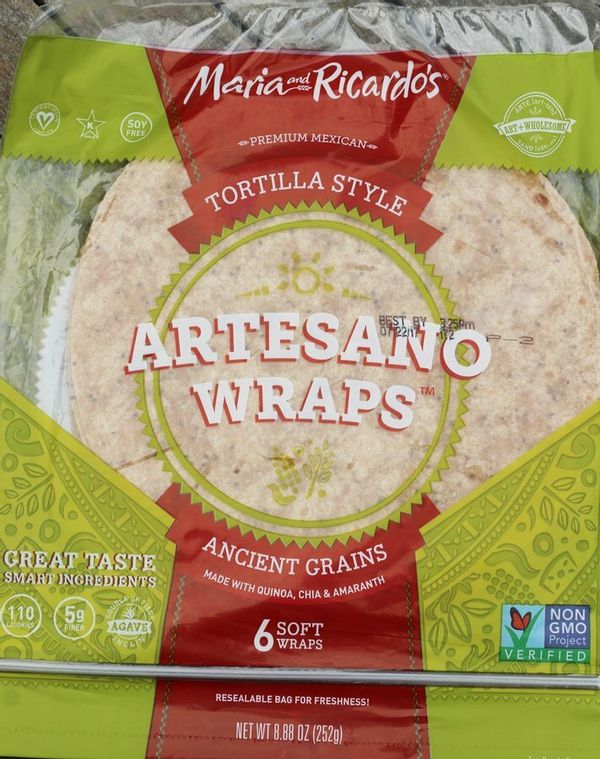 Maria and Ricardo's wraps have a better flavor and texture than Fiber One and I would give this a BEST for an almost whole wheat tortilla. The texture and flavor was quite good.
The nutrition facts for one tortilla:
100 calories, 2.5 g fat, 0.0 g saturated fat, 20.0 g carbohydrates, 1 g sugar, 4 g protein, 5 g fiber, 270 mg sodium, 3 SmartPts
I think this is a pretty good choice. It is high in fiber, low in fat, and tastes like a tortilla should taste. Good going, Maria and Ricardo!
Finally, my personal favorite, corn tortillas: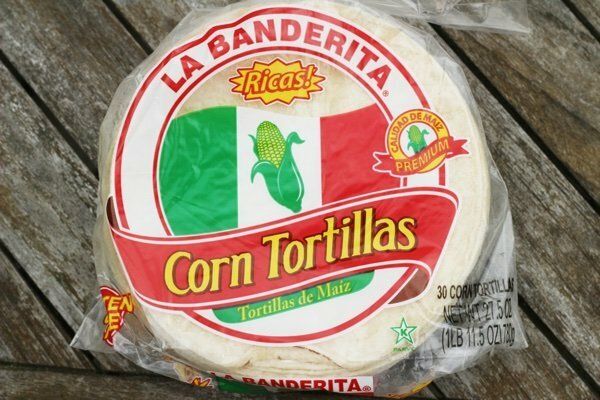 These are by far the least expensive of the bunch and remind me of a homemade Mexican tortilla.
For two tortillas (because they are small):
100 calories, 1 g fat, 1 g saturated fat, 21 g carbohydrates, 0 g sugar, 2 g protein, 3 g fiber, 20 mg sodium, 3 SmartPts
These are whole grain (corn) and are low in fat. They are the perfect little vehicle for whatever delicious thing you want to put on them. They are naturally sweet because of the corn but they fall apart more easily than their wrap cousins.
I wouldn't use these to wrap a sandwich but I would call them the best for tacos.
What you are looking for in the best tortilla is:

1. A taste you like.
2. Whole grain (or close to it).

Good luck out there!
What do you think is the best store bought tortilla?
---
Other posts you might like:
---

It is hard not to like a bread that is inspired by a book since I love to read....
---

America's favorite organic sliced bread – Dave's Killer bread - is sort of amazing.....
---