Best Vegetarian Chili
Are you looking for the best vegetarian chili? Of course you are! Who wants to settle for second best?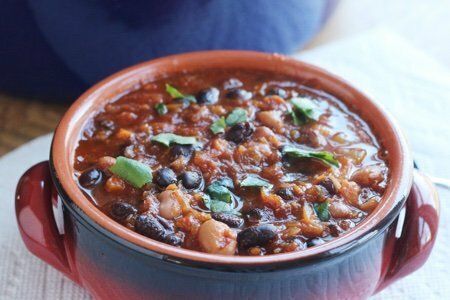 I luv chili and make it a lot during the winter. It is my go-to meal on a snowy day to heat myself from the inside out. My former favorite chili recipes include chili with cocoa powder and slow cooker quinoa chili. The chili with cocoa powder is made with beef and it is really good.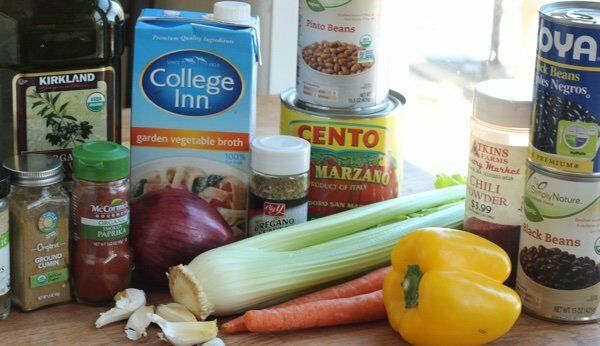 A new chili has stolen my heart. My daughter has turned vegetarian on me and will not eat my chili with cocoa powder so I had to come up with something new. This chili also has a secret ingredient - smoked paprika. You can find it next to the regular paprika in the spice section and it is worth every penny you will pay for it.
Because you don't have meat, you need something to give the chili that umami or meaty flavor. The smokiness of the paprika is the perfect substitute and makes this the best vegetarian chili that I have ever had or made.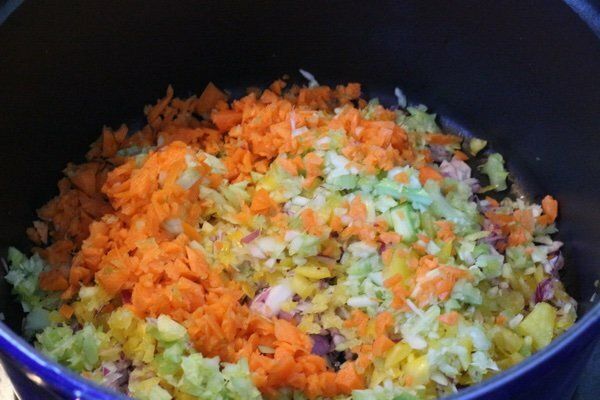 You saute the onions and other vegetables and then toast the spices and garlic. This step deepens the flavor and makes this chili taste much richer than it is.
I learned from an Indian chef that you should always toast your spices because the flavor is deepened. This step takes the dish from "okay" to "magnificent". Do not skip it!
You don't need sour cream, cheese, or anything else to eat it. I do like to add jalapeno slices and hot sauce because I like to sweat when I eat. Cilantro and avocado slices are a nice touch and if you like Greek yogurt, add a dollop.
My daughter complained about the carrots when I made this. What? How does a vegetarian not like carrots? Oh well.
What to you put in your best vegetarian chili?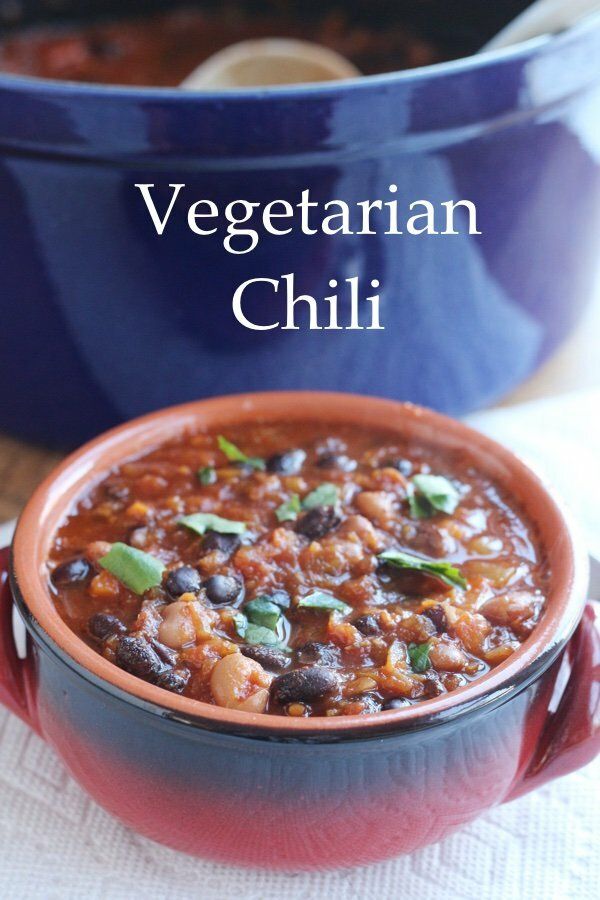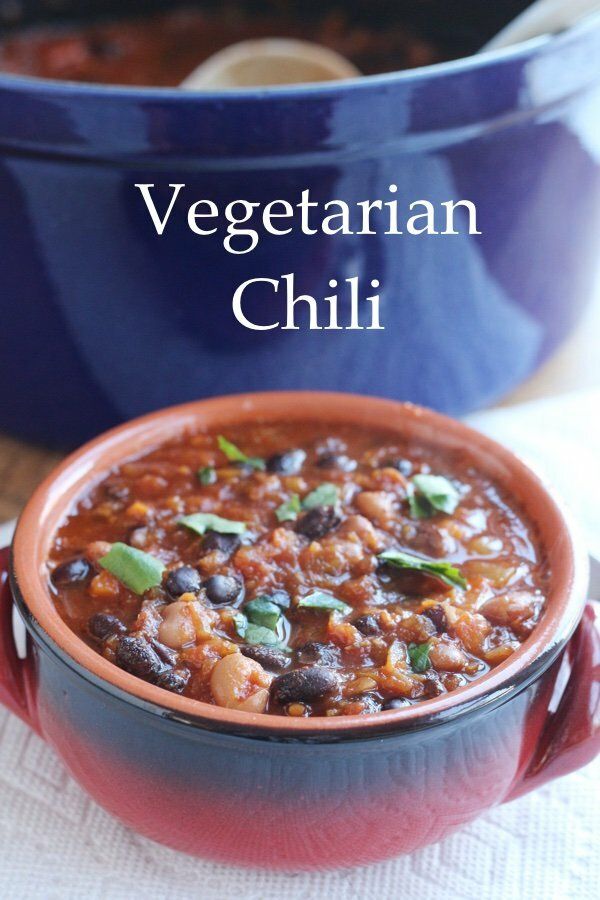 Best Vegetarian Chili Recipe

Makes 6 servings
Prep time: 15 min
Cook time: 30 min

Ingredients
1 tablespoon extra-virgin olive oil
1 medium red onion, chopped
1 yellow, orange, or red pepper, chopped
2 stalks celery, chopped
2 carrots, peeled and chopped
4 cloves of garlic, minced
3 tablespoons chili powder
2 teaspoons cumin
1 ½ teaspoons smoked paprika
1 teaspoon dried oregano
1-28 ounce can whole or diced tomatoes with juice
2-15 ounce cans black beans, rinsed
1-15 ounce can pinto beans, rinsed
1 cup vegetable broth or water

Instructions
Heat olive oil in a large sauce pan over medium high heat. Add onion, pepper, celery, and carrots and saute for about 5 minutes until the onion is softened. Add garlic, chili powder, cumin, smoked paprika, and oregano and stir for one minute to toast the spices. Add tomatoes with juice, black beans, pinto beans, and vegetable broth. Simmer for 30 minutes and serve.
This recipe freezes well and remains edible in the refrigerator for 1 week.
Nutrition Facts
For one serving (about 1 ¼ cup) = 155 calories, 4.2 g fat, 0.5 g saturated fat, 23.2 g carbohydrates, 3.8 g sugar, 7.5 g protein, 7.6 g fiber, 478 mg sodium, 1 Blue, 1 Green, 1 Purple SmartPts
Points values are calculated by Snack Girl and are provided for information only. See all Snack Girl Recipes
---
Other posts you might like:
---

What is the key to great tasting chili? (cocoa powder) Many would suggest that you put a lot of meat and sausage to make it delicious….
---

This slow cooker quinoa chili is for right now. Can't afford meat? No problemo.....
---
---
Get Free Email Updates! Yes please!
---