Motivation to Change From A Documentary About Four Kids and Their Weight Loss Journeys: Bite Size
I don't review documentaries very often here on Snack Girl but I like films about food.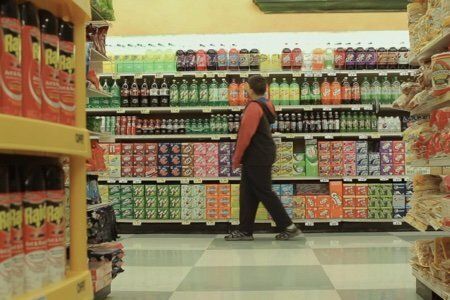 My favorite food documentary of all time has to be Super Size Me. Morgan Spurlock attempts to eat McDonald's for 30 days. It does not end well.
This documentary, Bite Size is about four inspiring kids who are overweight and their struggles to get healthier. This isn't "The Biggest Loser" where everyone loses all the weight in months – no, these stories are much more realistic as each child has to confront the internal and external factors that contribute to their weight.
Here is the trailer:
If you struggle with weight loss, you will see yourself in these kids because the film is honest. At one point in the story, I found myself wanting to jump out of my chair and grab the chips out of the child's hand. The computer screen stopped me from doing that - argh!
The kids are from different backgrounds and have different motivations except for the fact that all of them are bullied because of their weight. The strength of the documentary is that it doesn't simply talk about the biological reasons for their weight gain (too many calories, lack of exercise , etc.) but the emotional reasons as well.
Documentaries are a powerful form of storytelling and this one is very good. You want these kids to succeed and find yourself angry at the societal factors that hold them back.
Parents, teachers, caregivers, and children will learn a lot from these American kids who want to be healthy - compassion and respect for people who struggle with being overweight.
Buy a copy on iTunes or rent it from Amazon (see below). Check out Bite Size for other video-on-demand sources.
---
$3.99 Buy on Amazon.com
As an Amazon Associate I earn from qualifying purchases.
---