Black Bean Brownie Mix
This black bean brownie mix recipe is unbelievably easy. I promise – you will not notice the beans.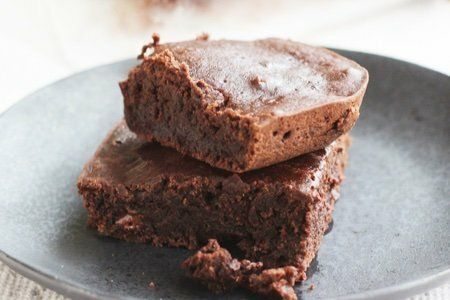 I have been working with this concept for a while. My black bean blender brownie is a favorite for the gluten-free crowd. Today's recipe is even simpler because it only has two ingredients.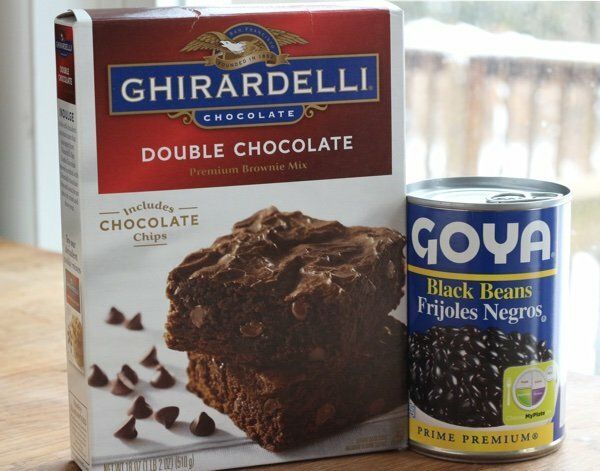 Instead of adding water, vegetable oil, and an egg to the brownie mix, you puree a can of black beans in a blender with 1/3 cup water. Then, you add the brownie mix and pulse until mixed. Voila!
Why would you add black beans instead of oil and an egg?
First, let's look at calories. For 1/3 cup canola oil and one egg (which is what you add to my favorite brownie mix) you are looking at 705 calories vs. 315 for the can of black beans. But the comparison shouldn't stop there, because the black beans have ZERO saturated fat - while the egg and oil combination has 6.7 grams (for the entire brownie mix).
Also, with black beans you will be adding fiber. Black beans have 24% of your daily value of fiber in 1/2 cup.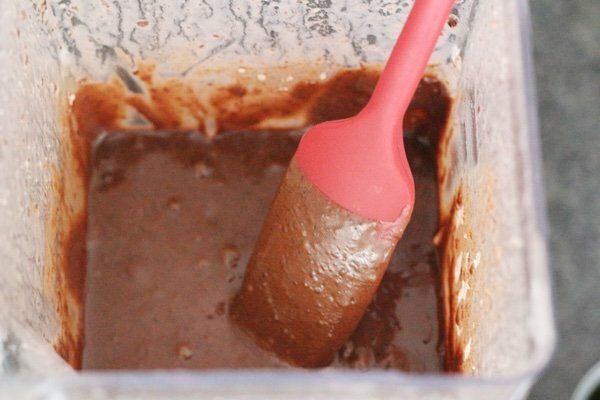 Finished!
I happen to love the Ghiraradelli mix because it is very chocolately. If I am going to eat a brownie – I WANT a deep chocolate taste.
You do not taste the beans when you do this and no one will know if you don't tell them. These are less fudgey than the original recipe (more cake like) but they are still really good. If you find yourself out of control – freeze them!
I love that I can make this in the blender and then toss the carafe in my dishwasher. I am SO TIRED of dishes. The downside of cooking for your family is the number of dishes that need to be washed. It seems endless.
Have you tried mixing black beans in brownies? What did you think?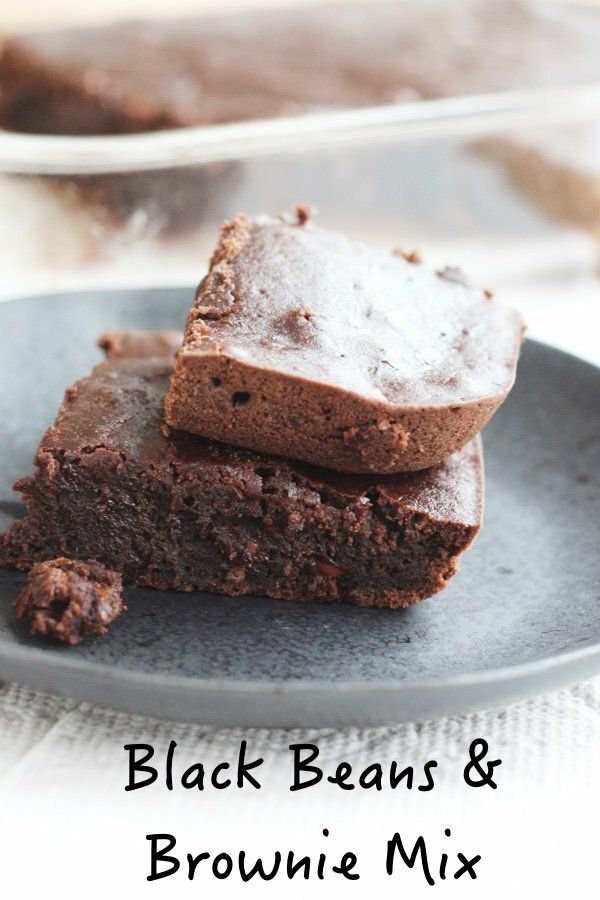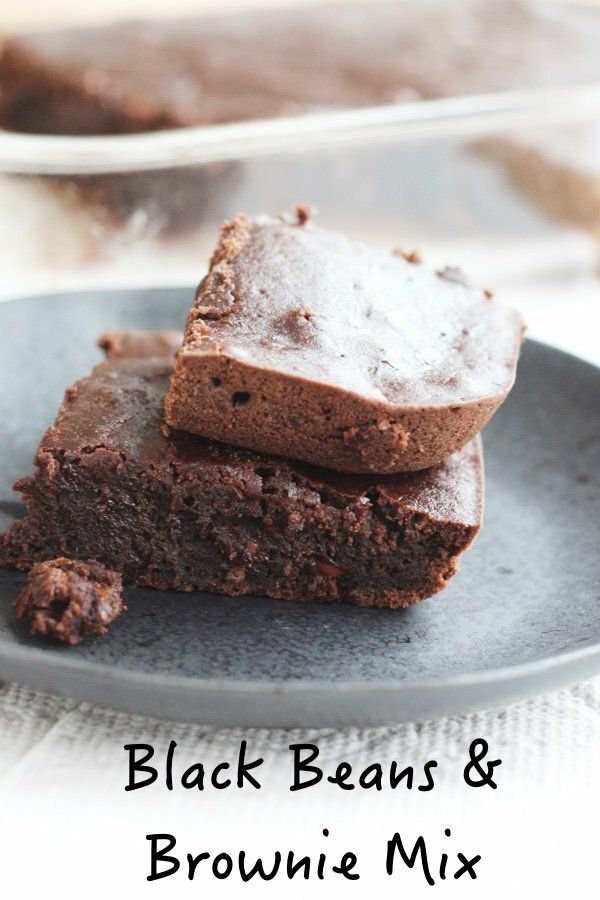 Black Beans Brownie Mix Recipe
(makes 16 brownies)
Ingredients
1 15.5 ounce can black beans
1 package brownie mix (18 ounces)

Instructions
Blend drained and rinsed black beans with 1/3 cup water. in food processor or blender until smooth. Pulse in with brownie mix and bake following package directions.
Nutrition Facts
160 calories, 3 g fat, 0.0 g saturated fat, 31.0 g carbohydrates, 19 g sugar, 2.5 g protein, 1.3 g fiber, 210 mg sodium, 5 SmartPts
Points values are calculated by Snack Girl and are provided for information only. See all Snack Girl Recipes
---
Other posts you might like:
---

Sometimes you hear a crazy idea and you simply must try it....
---
---
Get Free Email Updates! Yes please!
---