The Brita Jug Filter System: Great Tasting Water For Your Team
April 14, 2016
This is a sponsored post written by me on behalf of Brita Universal Jug Cooler Filtration System for IZEA. All opinions are 100% mine.
Time to stop buying bottles of water for your kid's soccer team!
Save the earth and get a huge jug of fresh tasting water with the Brita® Jug Filter system found on HomeDepot.com. You can use a jug that you already own and filter out the chlorine taste and odor from your tap water. One filter can replace 600 standard 16.9 oz. plastic water bottles. You save money and the planet!
All you do is attach an adaptor (which you can purchase with the filter) to the spout and snap on the filter.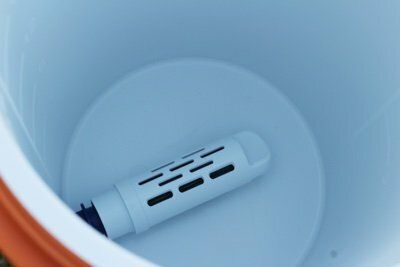 The water flows out of the spout without that funky tap water taste that some people don't like. This means that the kids will drink it as opposed to Gatorade or other sport drinks that add unnecessary sugar to their day.
My husband is a soccer coach for a group of 9 and 10 year old boys. I bring the jug of water and cups so that the kids remain hydrated and we don't buy expensive and wasteful bottles of water.
When the weather is hot, I add ice to keep the water cold. The jug holds five gallons of water, which is more than enough for one game. Our cooler is a Coleman but the filter works as well in Igloo and Rubbermaid Jug coolers bigger than 2 gallons. You need to replace the filter every 2 months.
Enter to win the Brita® Jug Filter #H2Ohero contest and share a photo or video of your unsung hero. People will vote on the final four photos and the winner will receive the grand prize: a trip to Atlantis Resort! Be a Brita Hero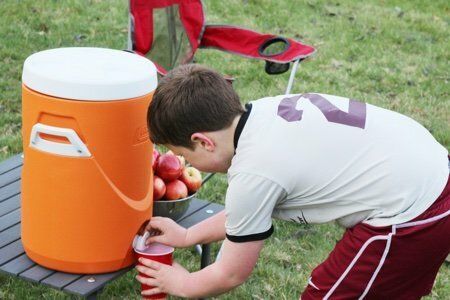 Sponsored by