Butternut Squash Macaroni & Cheese
Can you hide a pound of butternut squash in a casserole of mac & cheese? Should you even try?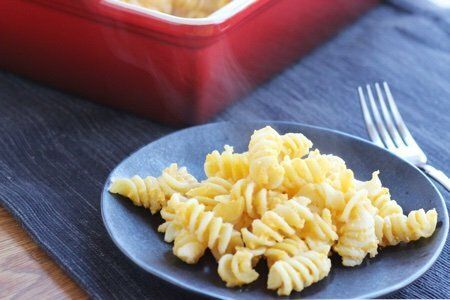 I decided to take up the challenge since I make a ton of macaroni & cheese for my 9 year old son – who loves it more than anything.
I did not tell him that I was changing his favorite dish. He noticed right away that something was different (not as cheesy as usual) and rolled his eyes at me. "Mom, what did you do to my mac & cheese?"
Then he ate it.
When you sneak in vegetables to a dish, you add fiber, vitamins, and all sorts of nutrients. This recipe has 15% of your daily value of iron, 29% of your calcium and 128% of your vitamin A.
I believe it is pretty good and almost like the real thing. It helps that butternut squash is orange and sweet. Don't try this with spinach ☺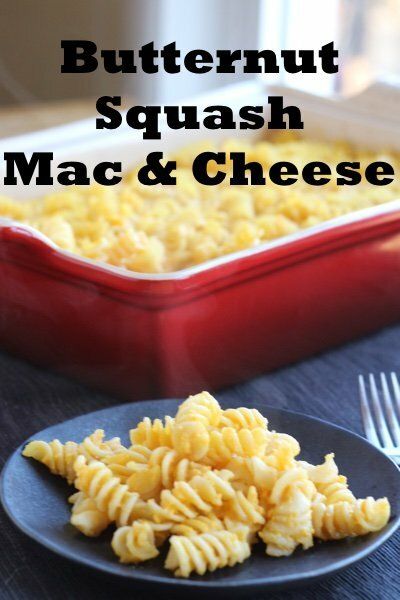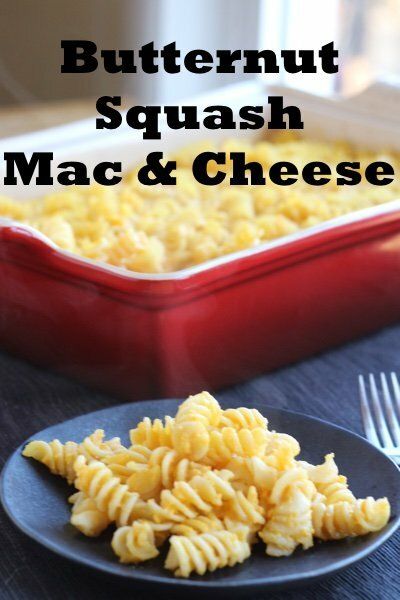 Butternut Squash Macaroni & Cheese Recipe
Makes 8 servings
Ingredients
1 pound butternut squash, peeled and seeded, cut into 1-inch cubes
1 cup vegetable stock (or chicken stock)
1 cup milk
¼ teaspoon ground nutmeg
¼ teaspoon cayenne pepper
1 teaspoon salt
1 pound elbow macaroni or fusilli
2 cups extra-sharp cheddar cheese, grated
2 eggs, beaten in a small bowl

Instructions
Preheat oven to 350 F. Spray non-stick spray on a 9x13 casserole dish. In a large saucepan, heat squash and vegetable stock. Cook at a simmer for about ten minutes until squash is tender. Mash with a potato masher, and mix in milk, nutmeg, cayenne, salt. While squash is cooking, cook macaroni via package directions.
Toss macaroni in with the squash and add cheese and eggs. Mix and place into casserole dish. Cover with aluminum foil and bake for 20 minutes. Remove foil and bake for 5-10 more minutes until eggs are cooked through and squash is not too liquidy.
Nutrition Facts
For ¾ cup = 381 calories, 12.0 g fat, 6.9 g saturated fat, 51.0 g carbohydrates, 4.4 g sugar, 17.4 g protein, 3.0 g fiber, 358 mg sodium, 8 Points+
Points values are calculated by Snack Girl and are provided for information only. See all Snack Girl Recipes
---
Other posts you might like:
---

This soup is HUGE on flavor, low in calories, and incredibly healthy. Win, win, win....
---

Lasagna is one of those foods that top favorite foods lists.....
---
---
Get Free Email Updates! Yes please!
---