Caulipower Pizza Review
This is a Caulipower pizza review and, no, I did not mess up the spelling of "cauliflower".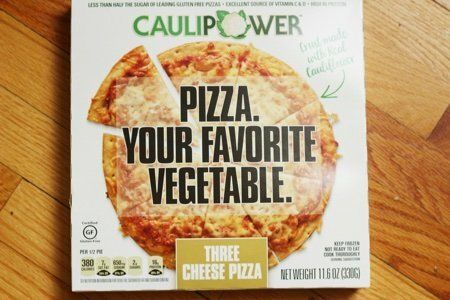 A reader sent me a note about this new brand of pizza and I had to take a look. If you are a devotee of Snack Girl, then you know I have a pizza problem. Just last week I featured fruit pizza and my past has led me to a portobello mushroom pizza in an attempt to stop me from eating too much of the real version.
Wasn't it a shock to find this?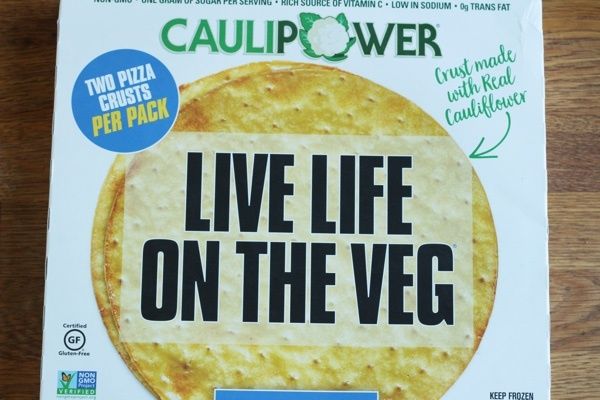 "Live Life on the Veg" & "Pizza. Your Favorite Vegetable." – Caulipower is clearly not your usual frozen pizza.
It's features include:
1. Gluten-free and low in sugar
2. An excellent source calcium and vitamin C
3. 12 grams of protein

in half a pizza. The creators use cauliflower to make their crust (duh). Here is the ingredient list on the side of the crust (without toppings):

I would love to know how much cauliflower there is verses brown rice flour but no one at Caulipower is going to tell me that.
I decided to try their Margherita Pizza for my taste test. The pizza costs $7 and is considered two servings.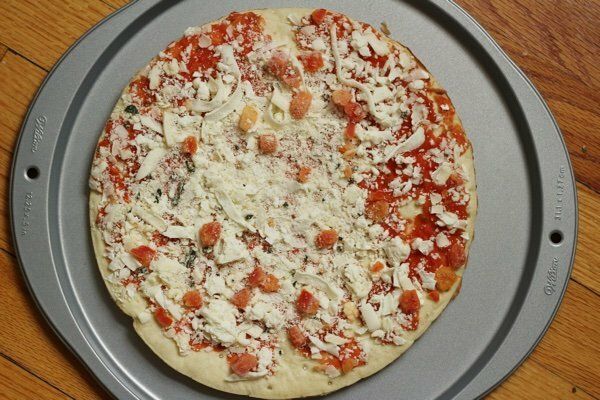 When you look at that do you think vegetable? I don't see any vegetables (tomatoes are fruits). I like vegetables on my pizza – peppers, onions, anchovies ☺
My thought was that there would be chunks of cauliflower held together by eggs and rice flour but when I tried it – you couldn't tell that this crust was different than a regular pizza crust.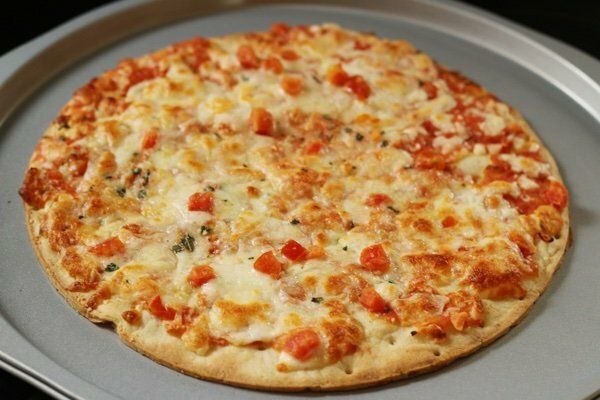 It tasted like a high quality frozen pizza. Here is the nutrition information for ½ Caulipower Margherita pizza:
330 calories, 15 g fat, 5 g saturated fat, 37 g carbohydrates, 2 g sugar, 12 g protein, 3 g fiber, 470 mg sodium, 10 Freestyle SmartPts
This isn't that different than most servings of pizza. I will give it some credit for 15% daily value of vitamin D in a serving.
Where this goes wrong is the cheese and salt (and a lack of veggies on the pizza). They have come out with a Veggie version but it was not at my local store.
I do think that the plain pizza crusts ($7 for 2) could good if you are going gluten free. They are tasty and not so bad with the sodium – though I would not consider them low in calories. I was hoping that using cauliflower would bring down the calories in the crust but it was not to be.
I think that when you grind up cauliflower and make "cauliflour" – you get rid of the excellence of the original vegetable (fiber, water, volume).
My Caulipower pizza review conclusion is that it is slightly better for you than a regular frozen pizza. It did taste pretty good but I would still make my own if I had the time.
Have you tried Caulipower Pizza? What did you think? Would you like a pizza made with cauliflower?
---
Other posts you might like:
---

This fruit pizza recipe is a kick. You get to say "pizza" when you are actually serving dessert.....
---

You know what? It isn't that hard to make healthy pizza. Pizza would always be pretty healthy if we chose not to put 1/2 pound of cheese on every slice....
---