Bring Your Brave and Learn About Your Breast Cancer Risk
October 20, 2015
This is a sponsored post written by me on behalf of Centers for Disease Control and Prevention's Bring Your Brave campaign for IZEA. All opinions are 100% mine.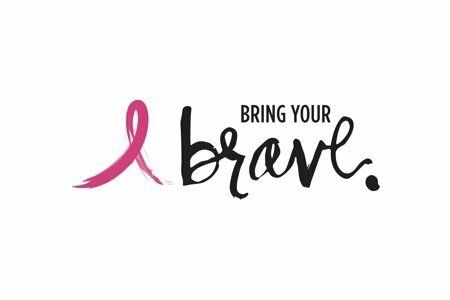 Breast cancer is the most common cancer in women in the United States. Most people don't know that eleven percent of all cases of breast cancer in the United States affect women under the age of 45.
A good friend of mine found a lump in her breast at the age of 29.  When she told me about waiting for the biopsy results, I thought it would be nothing because she was so young.  We were shocked when she was diagnosed with breast cancer and relieved when the treatment – surgery followed by chemotherapy – worked.  I am happy to say she is the mother of 2 boys and very much alive at 46 years old.
My friend was smart to pay attention to her body and brave to go to her doctor when she noticed a change but many young women do not know they are at risk for breast cancer.
Bring Your Brave was launched in 2015 by the Centers for Disease Control and Prevention (CDC) to encourage young women to learn about their breast cancer risk.
On October 27, Bring Your Brave will ask women "What motivated you to learn your breast cancer risk?  Share your story." using the hashtag #BraveBecause.
Most breast cancer in young women is hereditary, often diagnosed at a later stage, and often more aggressive and difficult to treat.
All women can benefit from learning the risk factors for breast cancers but you should not decide to wait until you are older.  If you are under the age of 45 you may have a higher risk for breast cancer if:
You have close relatives who were diagnosed with breast cancer before the age of 45 or ovarian cancer at any age, especially if more than one relative was diagnosed or if a male relative had breast cancer.
You have changes in certain breast cancer genes (BRCA1 and BRCA2), or have close relatives with these changes, but have not been tested yourself.
You have Ashkenazi Jewish heritage.
You received radiation therapy to the breast or chest during childhood or early adulthood.
You have had breast cancer or certain other breast health problems, such as lobular carcinoma in situ (LCIS), ductal carcinoma in situ (DCIS), atypical ductal hyperplasia, or atypical lobular hyperplasia.
You have been told that you have dense breasts on a mammogram.
The CDC encourages women to take three important steps to understand their breast cancer risk:
Know how your breasts normally look and feel and talk to your doctor if you notice anything unusual.
Talk to your relatives about your family history of breast or ovarian cancer. Use CDC's worksheet as a guide for your conversation. https://www.knowbrca.org/downloads/FCHWorksheet.pdf
Talk to your doctor about your risk.
Take the time to learn from other women's stories and don't forget to share your own story by posting on social media using the hashtag #BraveBecause on October 27th.
Sponsored by