Celery Reindeer: A Healthy Holiday Snack
Every year I attempt to throw something healthy into the holiday mix. Every year no one reads my missives.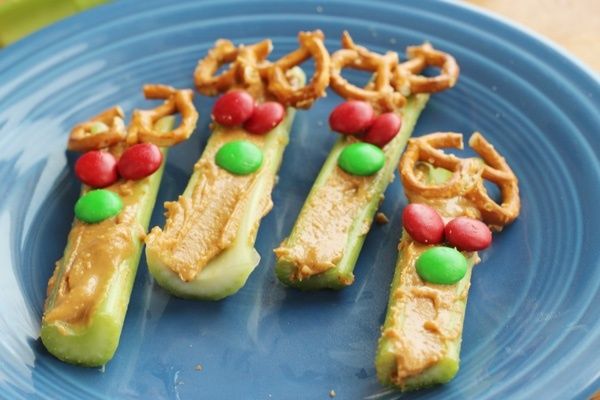 The worst month for Snack Girl is December. Why? I spend most of my time advocating for fruits and vegetables and December is not the time of year that anyone wants to hear my ideas.
January is my top month because we all come to our senses and start eating healthier. Then the year goes slowly down hill with peaks and valleys until we get to December (my bottom).
Do I give up? No! I keep trying to come up with holiday food that incorporates fruit and vegetables such as my Strawberry Santa Hats and my Veggie Christmas Tree.
You will not see buttery, crisp Christmas cookies on this website. No, I share with you CELERY.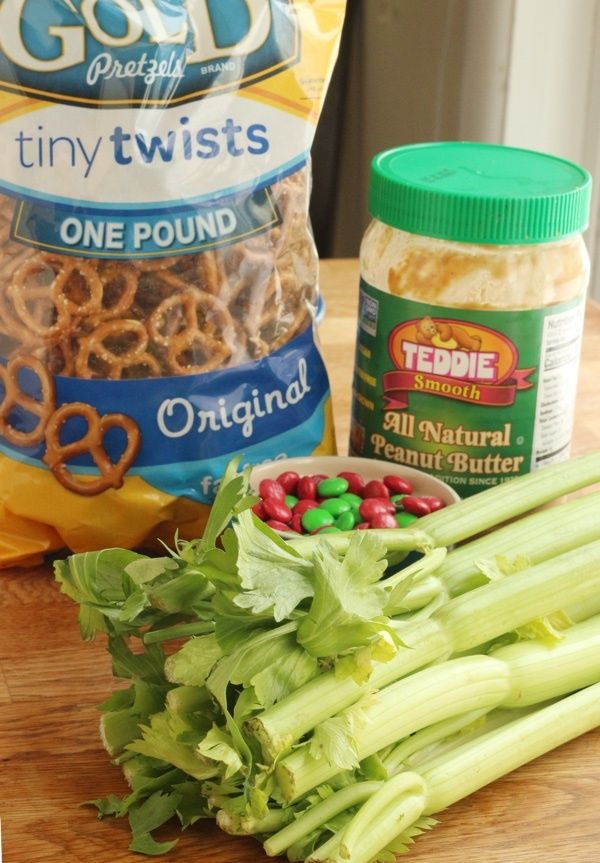 Celery can be a holiday food if you dress it up. I made these adorable reindeer snacks for my teenagers and they actually ate them and smiled. If you can make a thirteen year old boy smile with celery - why wouldn't you?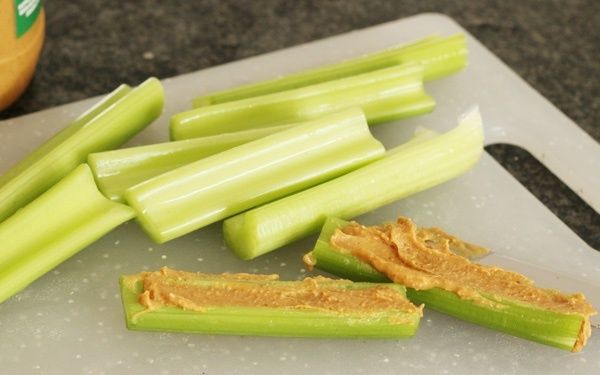 Celery and peanut butter is a classic. You get the crunch of the celery and the lovely smoothness of the peanut butter. In addition to this snack being delicious, you can't really get healthier. We all need a bit of protein and healthy fat to go with our vegetables.
I eat peanut butter and celery - celery and cottage cheese - celery and ranch dressing - or just celery! I have found that if I cut it up and put it out - everyone eats it. The key is to make it available.
Celery is truly wonderful because unlike lettuce - celery keeps in your refrigerator for at least a week. You will always find it in my vegetable drawer for when I can't make it to the store and I need a fresh vegetable.
What do you do with celery?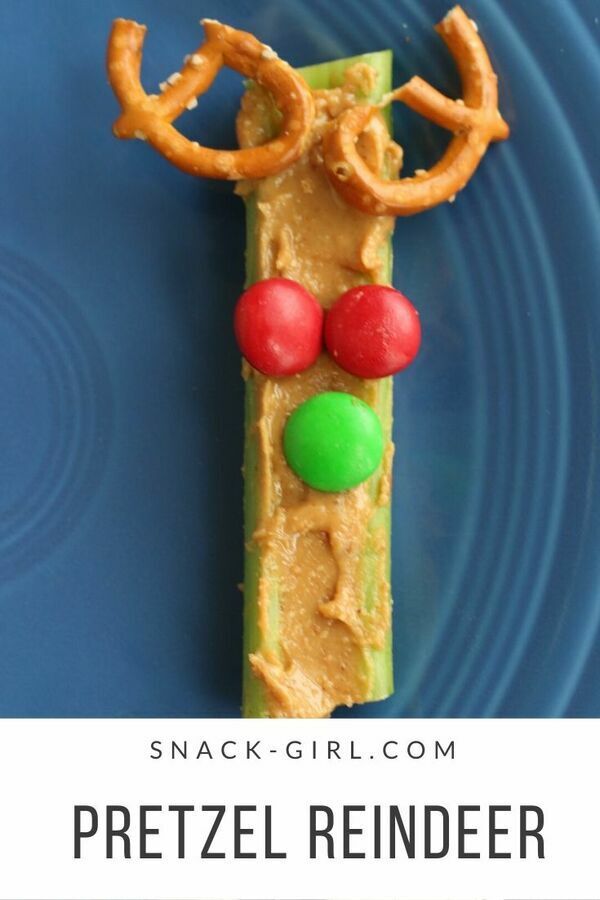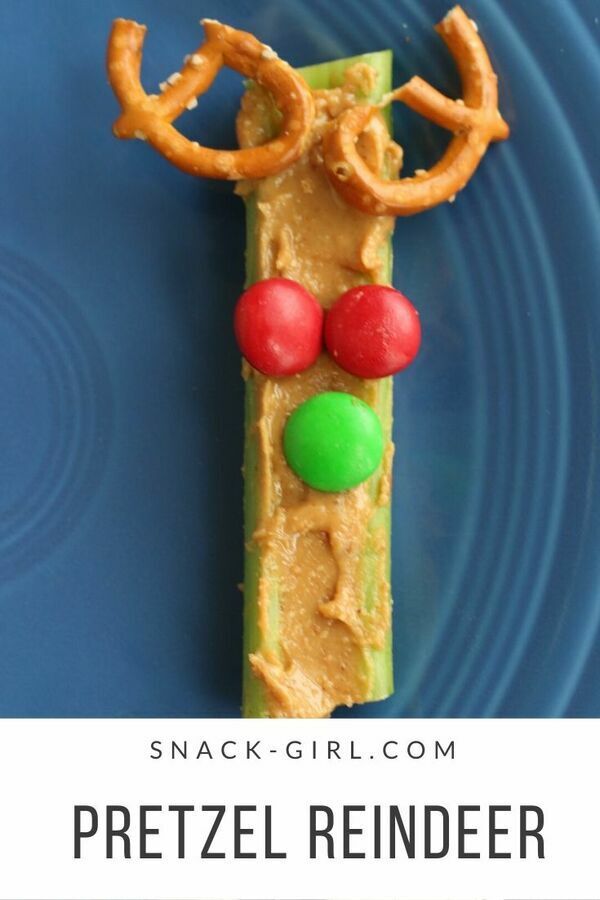 Celery Reindeer Recipe

Makes 6 reindeers

Ingredients
3 stalks celery
2 tablespoons creamy peanut butter
3 mini-pretzels, broken in half.
small candies such as M&Ms

Instructions
Scrub celery and cut long stalks in half. Spread peanut butter in groove in stalk. Stick on candies and pretzels. Enjoy!
For 1 stalk = 40 calories, 2.7 g fat, 0.6 g saturated fat, 3.3 g carbohydrates, 3.0 g sugar, 1.4 g protein, 0.5 g fiber, 31 mg sodium, 2 Green, 2 Blue, 2 Purple
Points values are calculated by Snack Girl and are provided for information only. See all Snack Girl Recipes
Other posts you might like:
---

You can't get any more easy and fun than strawberry Santa hats.....
---

Do you ever wonder how to serve more vegetables at Christmas? This veggie Christmas tree will solve all your problems.....
---
---
Get Free Email Updates! Yes please!
---