My First Visit to Chick-fil-A: Read it and Weep
I have had many people tell me that Chick-fil-A is one of the healthiest fast food venues. There isn't one in my town so I had never tried it.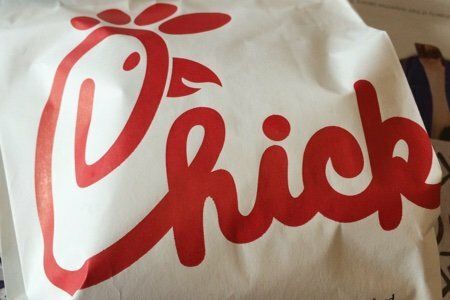 I was driving back at 1 PM from a television appearance and I realized I was hungry as I was passing – you guessed it – Chick-fil-A!
Hurray! I was short on time and I kept meaning to review it and share my findings. I went in, it smelled good, and I was excited to get a chicken sandwich so I ordered one and a coffee.
All set to taste this delicious grilled chicken that would curb my desire for a Big Mac forever!
This is what I received: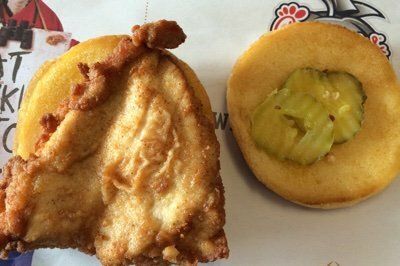 Ummmm, it is deep fried chicken and two pickles on white bread. Hey! I thought this was supposed to be healthy. Where is the lettuce, tomato, multi-grain roll and grilled chicken?
I looked up to see a photo of the chicken sandwich of my dreams hanging on the wall. What is this? The ol' bait and switch?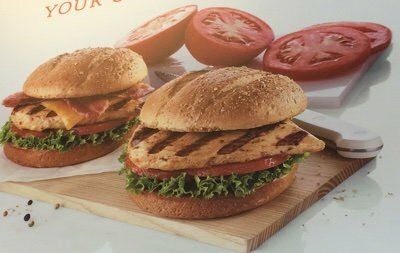 I walked back up to the counter and inquired about the lettuce, tomato, multi-grain roll and grilled chicken only to be told that I hadn't ordered it.
Ohhhhhhhhhh.
I ordered a "Classic" chicken sandwich instead of a "Grilled" chicken sandwich and the switch of that one word cost me 120 calories, 13 grams of fat, and 500 grams of sodium.
Oh dear.
I might have ordered the correct one if I had more time – but I ate it – and it was okay but not what I consider healthy.
The lesson here is to take your time and try to ensure that you get the healthiest option. It is harder than you think sometimes to be sure that you know what you are getting.
Read the menu! Don't be impatient like me.
Anyone else had ordering snafus? What do you order at fast food to stay on track?
Other posts you might like:
---

I have been writing, researching, and thinking about the best way to lose weight for a while now....
---

We eat with our mouths but also our eyes. It can be hard to determine how much you really need to eat.
---