Chipotle Kid's Meal Saves You Money and Calories
The Chipotle kid's meal can be ordered by any random adult. You don't even have to act childish to ask for one.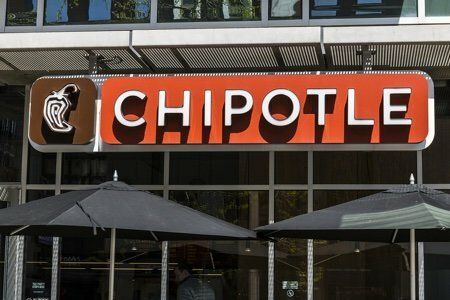 I found this out recently when my daughter wanted to go to Chipotle and I wasn't that hungry. They told me that I could order the kid's meal and I loved the price of $4.75. I do find Chipotle to be a bit pricey.
As you know, I am a big Chipotle fan when it comes to fast food. I have made a copycat Chipotle black beans recipe and recreated the Chipotle corn salsa.
Turns out the kid's meal is a DEAL. You get a "make your own taco" box that includes 2 tortillas (corn or flour) and three toppings (one meat). It also includes a drink AND chips or fruit.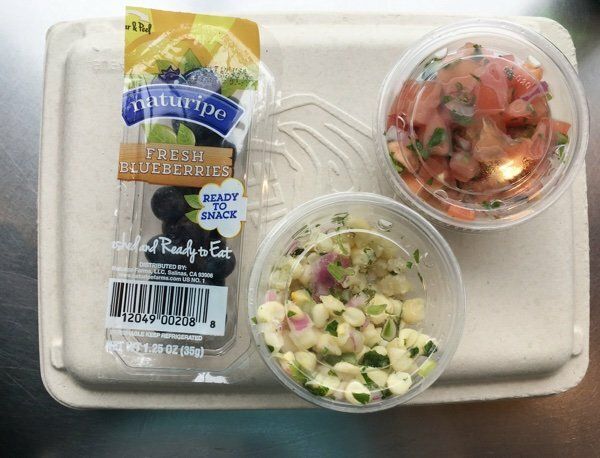 Do you see the fruit that they included? Blueberries. No, I am not making this up. I happen to love fresh blueberries so I was thrilled.
The drink can either be a kid's sized soda (boo), organic apple juice, or milk. I drank water because I didn't want any of these choices.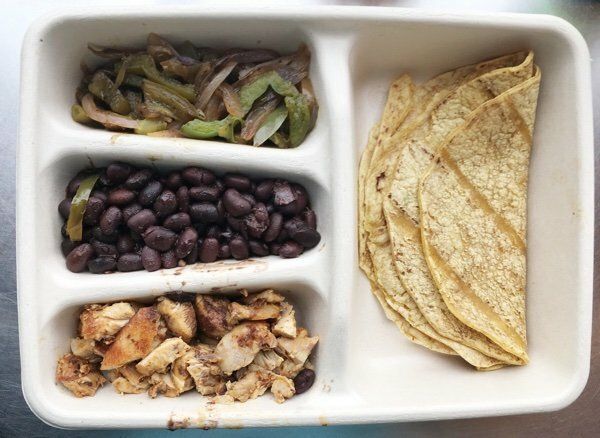 I asked for grilled chicken, black beans, and grilled veggies. I have a "no rice" rule for my burritos because I think that it is silly to get rice when you are already eating tortillas. I got two salsas on the side and this was way more food than I wanted but I couldn't believe what a great choice this is for fast food.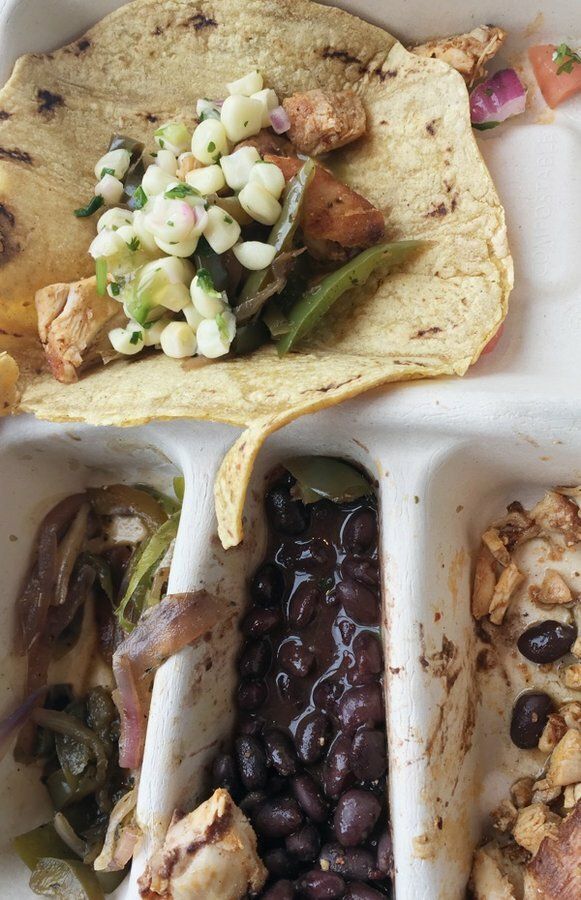 Look at all those vegetables and fruits! Take that double bacon cheeseburger! Another thing to love about Chipotle is that they have an online nutrition calculator.
My choices can be plugged in and I can get an accurate assessment of what I ate:
380 calories, 11 g fat, 2.5 g saturated fat, 45.5 g carbohydrates, 5.5 g sugar, 24 g protein, 8 g fiber, 870 mg sodium, 11 SmartPts
Where does this meal fall down? SODIUM! Please, Chipotle, cut the salt in your food. It doesn't need all of that!
To recap, I saved money (this cost about 3 dollars less than what I usually order) and calories (also about 300 calories less than my regular) and I was satisfied. I loved it.
Have you tried the kid's meal at Chipotle? What other kid's meals would you recommend?
---
Other posts you might like:
---

Like all the healthy foodies, I make my food from scratch unless I don't....
---

Are you looking for a Chipotle inspired corn salsa recipe? This is very close to the corn salsa they have behind the sneeze barrier....
---