The Seed You Should Be Eating
Have I confused you with the photo of the chocolate cake? Where are the seeds?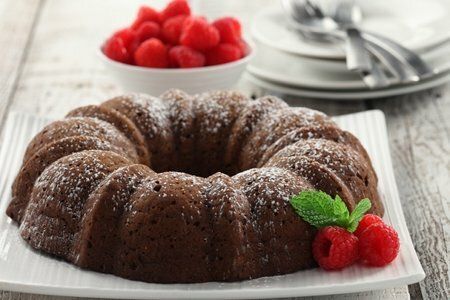 They are in the cake. No, I am not kidding (see recipe below). This cake is made with lentils, which are seeds. I was introduced to Chocolate Lentil Cake by a group of Canadian lentil farmers. And, no, I'm not kidding.
Seems that Canada (Saskatchewan to be specific) ships lentils to India! They produce almost 900 million dollars worth of lentils - that's a lot of beans. he he
I was contacted by Canadian Lentils and they asked if I would like to visit Saskatoon to learn about lentils. How could I say no?
My trip consisted of visiting lentil fields: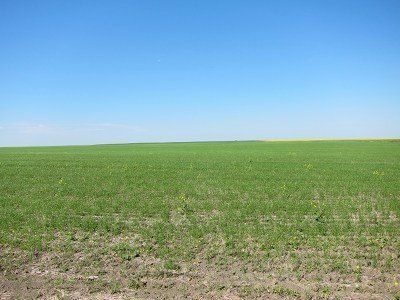 Meeting super friendly lentil farmers: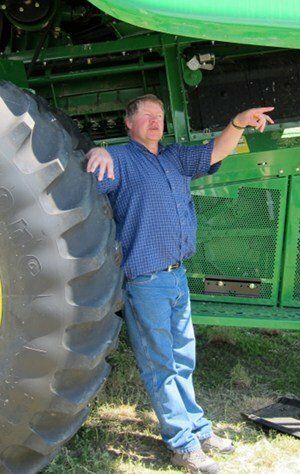 And wearing funny hats: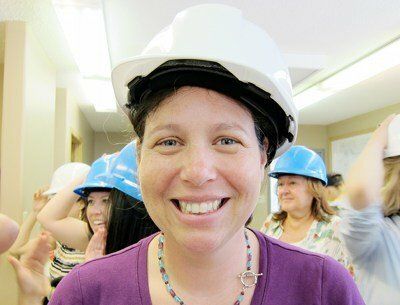 This is my new look for fall :)
What did I learn? I came away with a deep respect for this crop and for the food the world's farmers produce. It takes an incredible amount of sweat, planning, energy, and just plain guts to be in farming.
I also learned about lentils. Here are some of the highlights:
One cup of cooked lentils has 62% of your daily value of fiber, 37% of your daily value of Iron, and 18 grams of protein. Wow!
Split red or green lentils DO NOT need to be soaked like other beans before you cook them.
The cooking time for split red lentils that I simmered for a cooking competition (I lost) was only 10 minutes! This could be your new fast food (don't order fries with that).
You feel full after eating lentils. I ate A LOT of lentils on this trip.
I have included the Chocolate Lentil Cake recipe because it is so rare to see a cake that packs 39% of your daily value of iron in one slice. While not particularly low in calorie, you sneak in a big nutritional upside when you add lentils.
For other great lentil recipes see: Canadian Lentils.
I plan to do more lentil recipes here on Snack Girl so stay tuned.
What is your favorite way to prepare lentils?
Canadian Lentils paid for my trip to Canada. No other compensation was provided.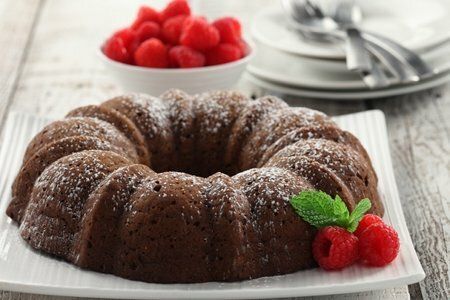 Chocolate Lentil Cake Recipe
(makes 25 servings)
reprinted with permission from Canadian Lentils
Ingredients
½ cup dry split red lentils, rinsed
1½ cup water
¾ cup quick-cooking oatmeal
¾ cup sugar
¾ cup brown sugar, packed
1¾ cup all purpose flour
1 tsp baking powder
1 tsp salt
3.9 oz packaged instant chocolate pudding
2 eggs, well beaten
1/3 cup vegetable oil
1 tbsp almond extract
1 2/3 cups boiling water
Instructions
In a small saucepan, combine lentils and water and heat to boiling. Reduce heat, cover, and simmer until lentils are falling apart, about 30 to 45 minutes. Drain and set aside.
Preheat oven to 350° F. Grease a 13 x 9-inch baking pan.
In a large bowl combine dry ingredients, mixing well.
In a medium bowl beat together eggs, oil, and almond extract. Stir in lentils.
Add lentil mixture to dry ingredients and mix well. Add boiling water and mix thoroughly.
Pour batter into prepared pan and bake for about 30 minutes or until a toothpick inserted into center comes out clean. Cool on a wire rack before cutting.
Nutrition Facts
One slice is 299 calories, 15.1 g fat, 35.4 g carbohydrates, 13.7 g sugar, 6 g protein, 3 g fiber, 270 mg sodium, 11 Freestyle SmartPts
Points values are calculated by Snack Girl and are provided for information only. See all Snack Girl Recipes
Other posts you might like:
---

Yesterday, we featured canned beans in a sneaky way. Today, they come out behind the curtain.
---

I bet you are wondering what "this" is - and it is a natural ingredient from a plant. Not the plant most of you are thinking of because this is a family website....
---
---
Get Free Email Updates! Yes please!
---