A Brownie as An Energy Snack?: Clif Z Bar for Kids
I don't know how many of you would like a chocolate brownie that is also a healthy snack –but I guess that would be a majority.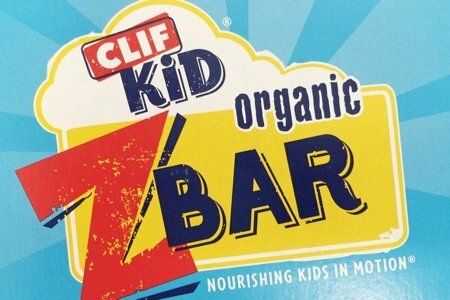 If a brownie was as healthy as an apple or a banana – wouldn't you eat it all the time? I would.
A reader asked me to take a look at Clif Kid Zbar and I chose "chocolate brownie" because it sounded so good. It is advertised as a "baked whole grain energy snack".
Which got me thinking! Isn't a regular brownie a "baked energy snack" if you think about it for a minute?
Does adding whole grain make this a "healthy" brownie? Clif bar not only is organic, and uses whole grain but they add vitamins and minerals to the bar.
INGREDIENTS: Organic Oat Blend (Organic Rolled Oats, Organic Oat Flour, Organic Oat Fiber), Organic Tapioca Syrup, Organic Chocolate Chips (Organic Dried Cane Syrup, Organic Unsweetened Chocolate, Organic Cocoa Butter, Organic Soy Lecithin, Organic Vanilla Extract), Organic Cane Syrup, Organic Fig Paste, Organic Cocoa, Organic Soy Butter (Organic Roasted Soybeans, Organic Soybean Oil, Salt), Natural Flavors, Organic Milled Flaxseed, Organic Sunflower Oil, Sea Salt, Baking Soda. VITAMINS & MINERALS: Calcium Carbonate, Dicalcium Phosphate, Ascorbic Acid (Vit. C), Ferric Orthophosphate (Iron), Zinc Oxide, Niacinamide (Vit. B3), Beta Carotene (Vit. A), Thiamine Mononitrate (Vit. B1), Riboflavin (Vit. B2), Pyridoxine Hydrochloride (Vit. B6), Folic Acid (Vit. B9), Cyanocobalamin (Vit. B12).
I have highlighted the instances of sugar in the ingredient list and there are 11 grams of sugar for the entire bar.
130 calories, 3.5 g fat, 1.5 g saturated fat, 23.0 g carbohydrates, 11 g sugar, 2 g protein, 3.0 g fiber, 140 mg sodium, 5 SmartPts
The good news is that this bar is less sugar than most of the bars out there and it is a nice size for a snack. The bad news is that it is still more like a brownie than a healthy snack. I consider these type of bars a treat – a dressed-up cookie – and they cost $1.25 each!
Obviously, if you want a brownie –eat a brownie! This tastes nothing like a real brownie. It tastes like a cross between an oatmeal cookie and a brownie and it is kinda strange.
Does this look delicious?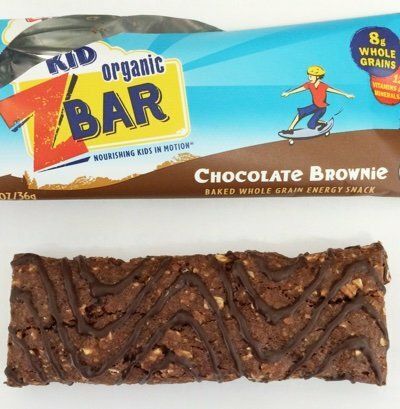 I have a hard time understanding how this is appealing to anyone.
My suggestion is to go with an apple and peanut butter, a banana and sunbutter, cheese and whole grain crackers, nuts and raisins - anything that has whole foods instead of this highly processed turd like bar.
Have you tried Clif Kid ZBar? What do you think?
---
Other posts you might like:
---

Would anyone suggest that eating a pack of Oreos is a healthy breakfast?...
---

I am not a fan of supplements. Every week I receive an e-mail from a company that wants me to try their latest concoction that will make everything perfect....
---