The Consumerist Features Snack Girl
The Consumerist is a website where shoppers bite back. Snack Girl was happy to CHOMP on Kraft on their site yesterday!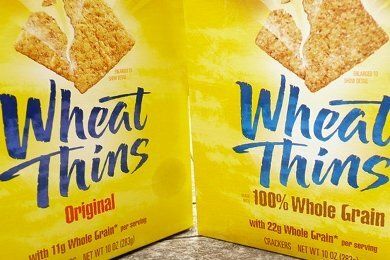 What do they mean by "bite"? Well, this site is out to help us get the most for our money and protect us from corporations more interested in profits than doing the right thing.
I was thrilled that they ran this story: Whole Grain Wheat Thins Are No Healthier Than Regular Ones
Check out their comments too! There is a genuine discussion without FLAMING (which I hate and I try to discourage here on Snack Girl).
Thanks Consumerist! I hope to send you more useful tips to keep consumers informed about dodgy food marketing.