The Cool Whip Experiment
Do you like to play with your food? I bet most of you like eating it versus playing with it.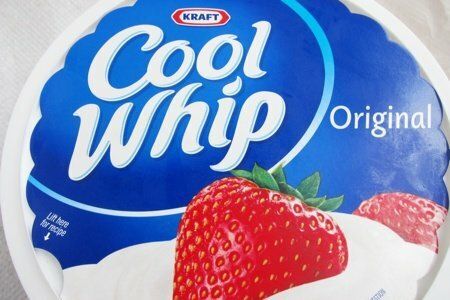 Kraft will LOVE that I have decided to play with their wonderful product, Cool Whip. (he he!)
Many of you are probably trying to avoid processed food because it has been deemed unhealthy. I would say that Cool Whip is a perfect example of the type of food you want to avoid. Some processing is good (like canning, freezing, cooking) but other processing is bad. Like science project bad.
The experiment is simple. Leave Cool Whip in a container on your counter top and observe what happens. If this was the real thing, whipped cream, we all know it would turn sour and maybe green within a day. I have left out milk on a hot summer day and I regretted it.
Here is day one: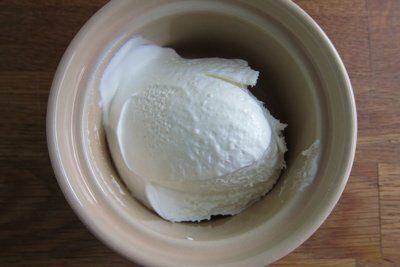 Day two: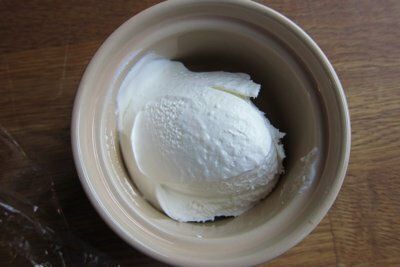 Day three: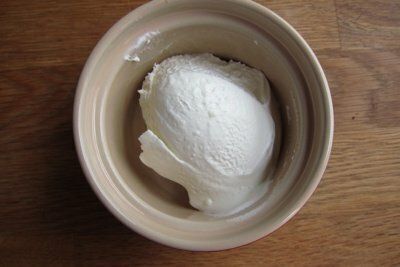 Day five: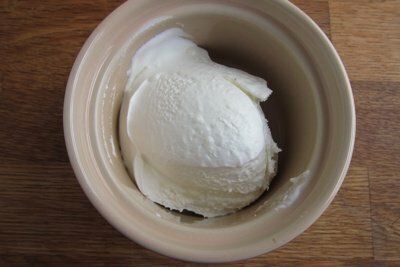 I got bored taking photos of the same thing. Why didn't it rot? Here are the ingredients:
Water, hydrogenated vegetable oil, high fructose corn syrup, corn syrup, skim milk, and less than 2% of light cream, sodium caseinate, natural and artificial flavor, xanthan and guar gums, polysorbate 60, sorbitan monostearate, sodium polyphosphate, and beta carotene (as a coloring)
After about 10 days, it did start to look funky. That "less than 2% of light cream" did curdle and I saw some mold. I kept the container covered so it didn't dry out. Other experimenters who left it out found that it hardened into a plastic-like substance. Scary.
My advice is to whip some cream when you want to add a dollop of loveliness to your dessert. It tastes good, it is easy to make, and the ingredients list (cream) is short.
If you love Cool Whip, eat it in moderation. This stuff isn't going to kill you, but it isn't going to help you either. Cream has protein, vitamins, etc. and microbes that help you digest.
What do you think of the Cool Whip Experiment?
---
Other posts you might like:
---

After 11 days of sitting at room temperature in a Ziploc bag, this is the photo of the 2 burgers. Obviously, the one on the right is the homemade burger and the one on the left is the McDonald's cheeseburger....
---

My picture here is supposed to resemble a mug shot. Yes, Hershey's Milk Shake you are in big trouble.
---