Cosori Air Fryer Review: The Gift of the Season?
I bought this COSORI Air Fryer to review it for the holidays. People seem to love how these units air fry instead of deep fry.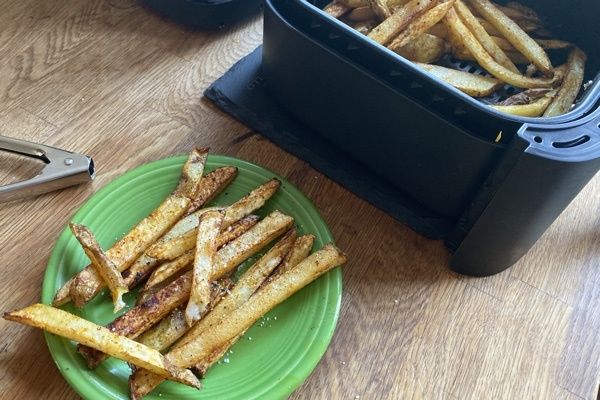 It is a COSORI Air Fryer, 5.8 Quart, and 1700-Watt cooker for making literally lighter food.
On the top of the unit when I plucked it out of the box it said: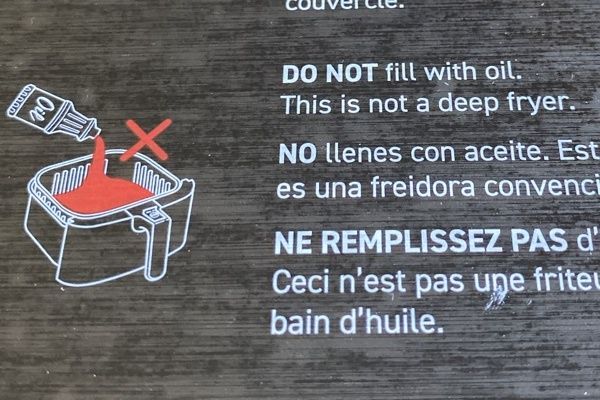 Wouldn't that be so sad? You bought this thing and filled it with oil thinking that you had purchased a deep fryer and alas, this appliance uses AIR.
The air fryer pushes hot air around the food and can make a crunchy exterior.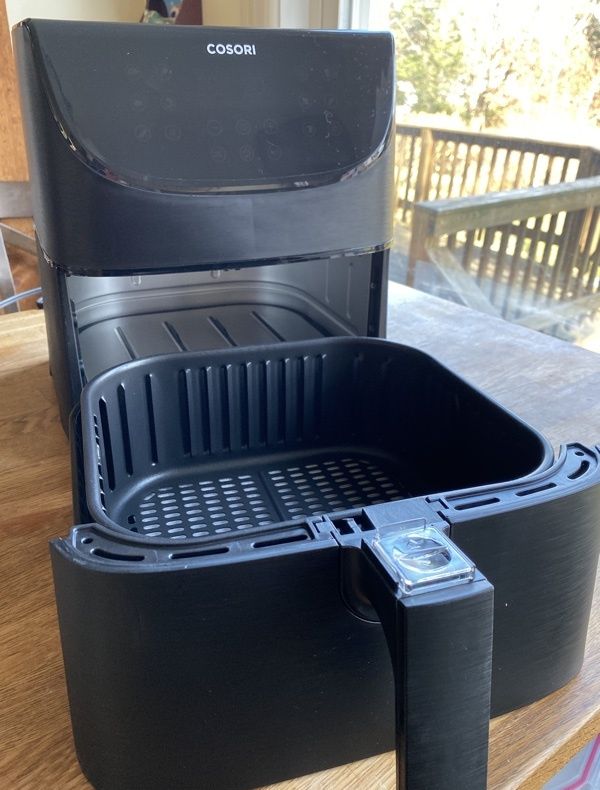 Basically, you use this drawer to put your food in the cooker and it pumps air all around it.
I like cooking appliances that I can set and forget like my Best Slow Cooker and my Instant Pot. I happen to own two Instant Pots and my favorite recipe isInstant Pot Refried Beans.
The COSORI air fryer comes with this nice recipe book that included a bunch of easy recipes.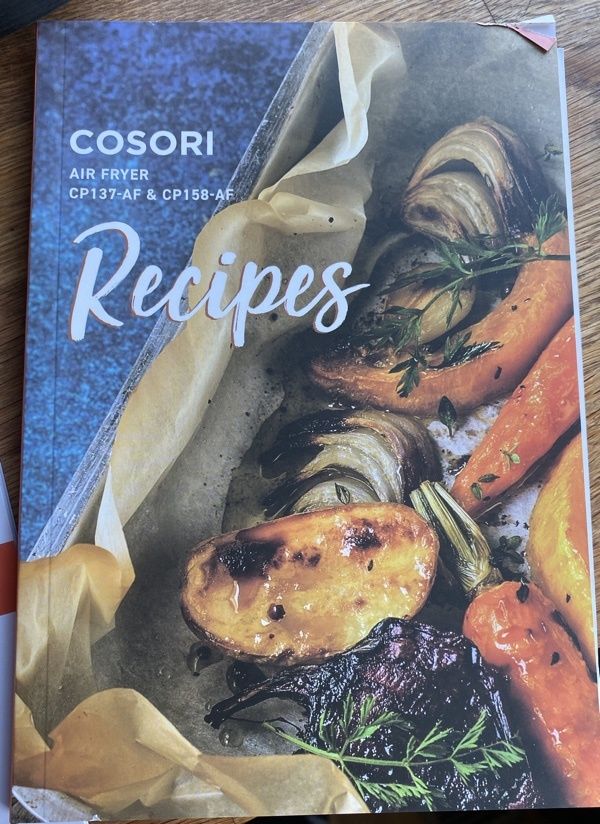 I decided to give the COSORI air fryer a shot with the quintessential deep fried food that everyone loves - french fries. I believe that if this thing can make a decent french fry - then it can make just about anything.
First, you have to cut up the potatoes.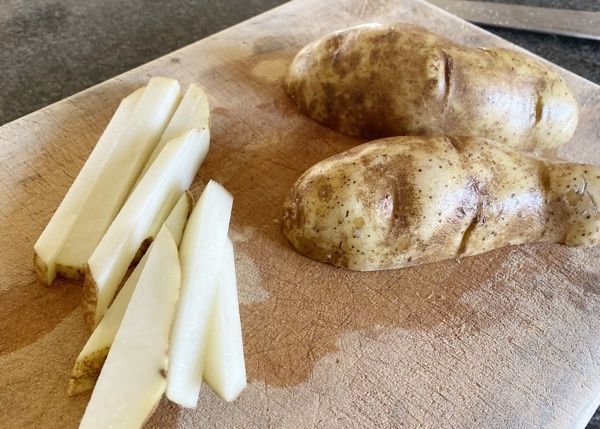 Then, you soak them in cold water for about 15 minutes, dry them, toss them in a little oil, salt, pepper, and paprika.
You preheat your machine and then you hit the FRENCH FRY BUTTON -see here: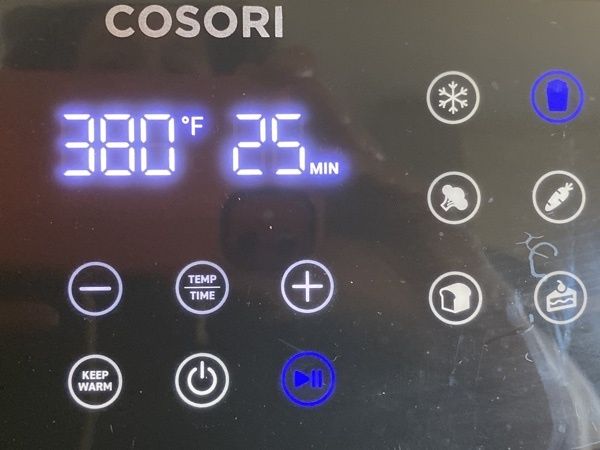 You toss them half way through the cycle and then you end up with these: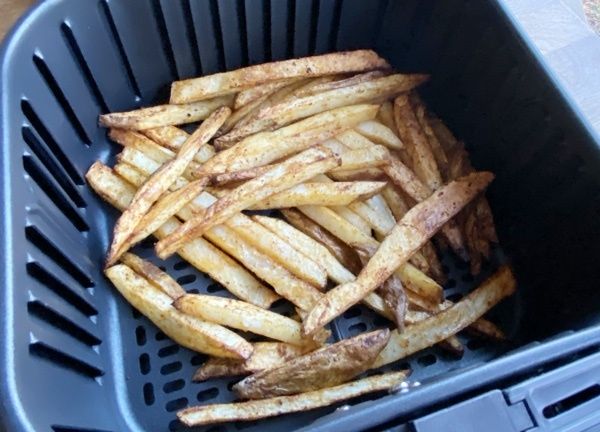 Can you layer the basket with food and expect it to be crunchy? I found that you cannot. I stuffed too many potato slices in this air fryer and they ended up with soggy - but perfectly cooked.
I really liked the air fryer and would put fewer potatoes in the box the next time I used it. My biggest problem is that with a family of four, I think I would have to run it twice to get enough for a side dish.
Also, I think I wouldn't use this for roasting (as I have a great oven) so it would be only for that deep fried effect that you would like with fish, chicken, or fries.
I can see, though, for people who don't like to cook - that this could be a really fun tool. You just toss your food in a basket and walk away - it comes out crunchy!!
The COSORI basket was very easy to wash (it is non-stick) and it goes in the dishwasher. I give that a thumbs up.
Have you tried any air fryers? What did you think? Is this the gift of the season?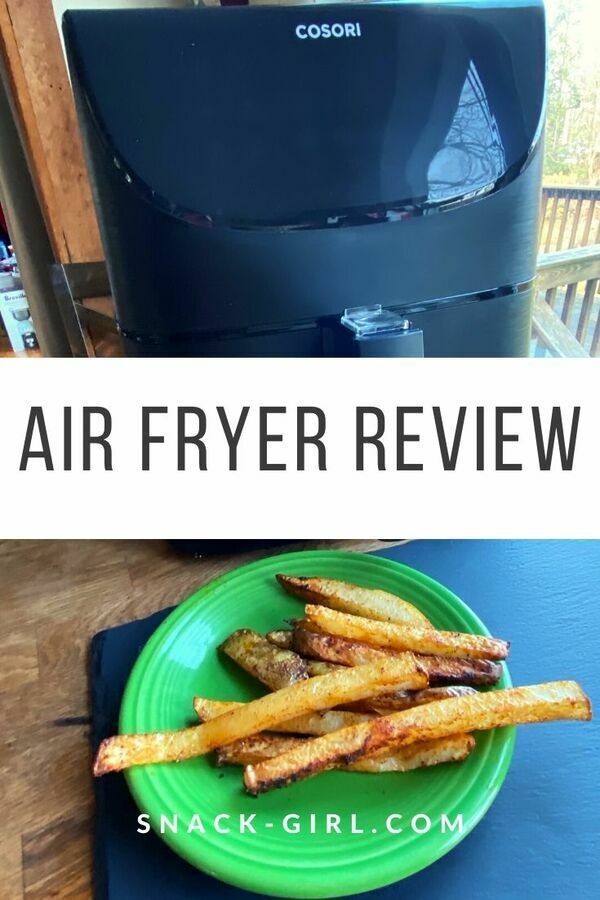 ---
$129.99 Buy on Amazon.com
As an Amazon Associate, I earn from qualifying purchases.
---