Millions Have Moved From This Couch to Become 5K Distance Runners
Isn't that couch cute? I would love to sit on it for a while.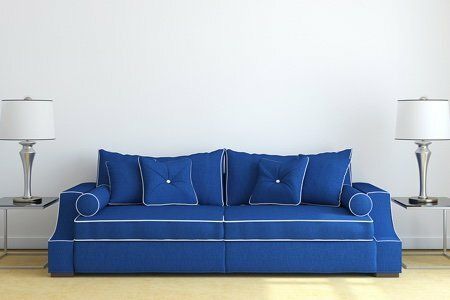 Maybe a few hours or days more like it but I am not going to do it because I have joined a revolution.
"Let them eat cake!" (NO not that revolution)
This is a fitness revolution that is happening because our phones have awesome apps that can help us get off the couch and moving. I downloaded a FREE app onto my very expensive iPhone that is teaching me to become a 5K distance runner.
C25K is also know as "Couch to 5K'" and is designed for first time runners and supposedly has been used by 5 million people. Whoa! What the blank have I been doing?
I was hooked immediately because:
a) C25K is free!
b) someone wrote in a review that if you hate running this is the app for you!
c) It promises only 30 minutes per day – 3 times per week.

Supposedly, if I do this app for 8 weeks, I will be able to run a 5K (about 3 miles or so). It works on both the iPhone and Android.
The app talks to you and tells you when to run and when to walk and I like the voice. I can also play my music while I am attempting to run.
Here is my progress so far:
First day: ow, ow, ow, ow, ow, ow
Second day: ow, ow, ow
Third day: ow
Fourth day: starting to feel like I can run a bit without going "ow"
What I can tell you so far is that I am beginning to run without noticing that I am running. I won't say it is enjoyable because it isn't but I can see how it might be fun.
I love the idea that I could get regular exercise by putting on my running shoes and cruising out my door instead of driving to the gym. Look at me! I am saving fossil fuel and money!
The running workouts change over time to help you get to your goal. I am finding them to be at an excellent (slow) pace and you can repeat workouts if you can't finish them.
Have any of you tried a fitness app that was great at motivating you off the couch?