Creamy Chicken Wild Rice Soup (Slow Cooker)
You can make this creamy chicken wild rice soup recipe in your slow cooker and your family will love you for it.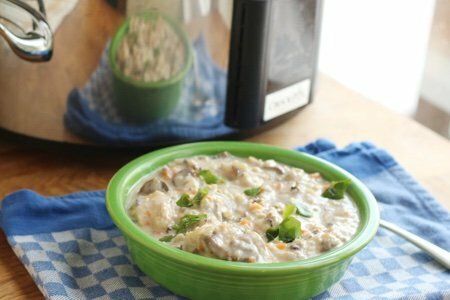 It is COLD out there and every time I make a form of chicken soup, everyone eats it up. I have made my mexican chicken soup recipe and my low carb chicken vegetable soup already this year and I'm not done.
Is there anything more comforting than chicken and rice? When I was in Boston last week, I saw a food venue called "The Chicken and Rice Guys". How could you go wrong? I bet there is a line around the block.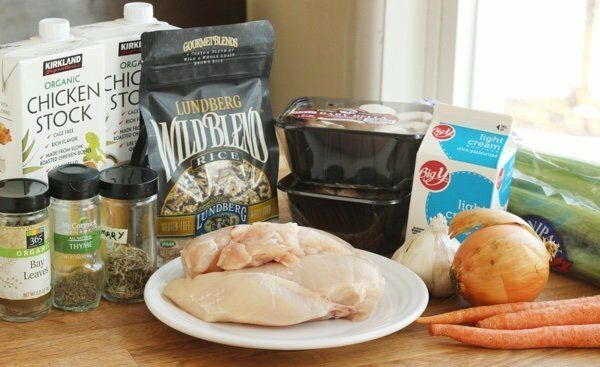 This take on chicken soup includes rice and a little bit of light cream (which you do not add until the end). I like this recipe because the vegetables and rice make the soup thick and creamy without the light cream. When you add a little cream it feels very luxurious.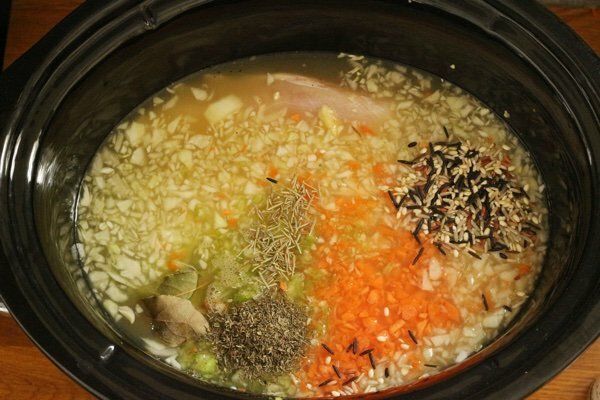 I will make this and store it in my fridge all week to eat as needed. It improves with some fridge time as many soups and stews do. The flavors meld when they hang out a bit making the soup even more delicious.
My food processor comes in handy with recipes like this one. I chop the garlic, celery, and carrots in a flash with the machine. Also, I buy pre-sliced mushrooms to add near the end.
You don't have to add the cream if you don't want to. My husband liked it without the cream but my son liked it with it. I need some variety in my chicken soup so I add it.
Serve this with some chopped parsley or chowder crackers at the end of a long cold day. I love using my slow cooker for healthy comfort food like this. All day I look forward to my meal of creamy chicken wild rice soup!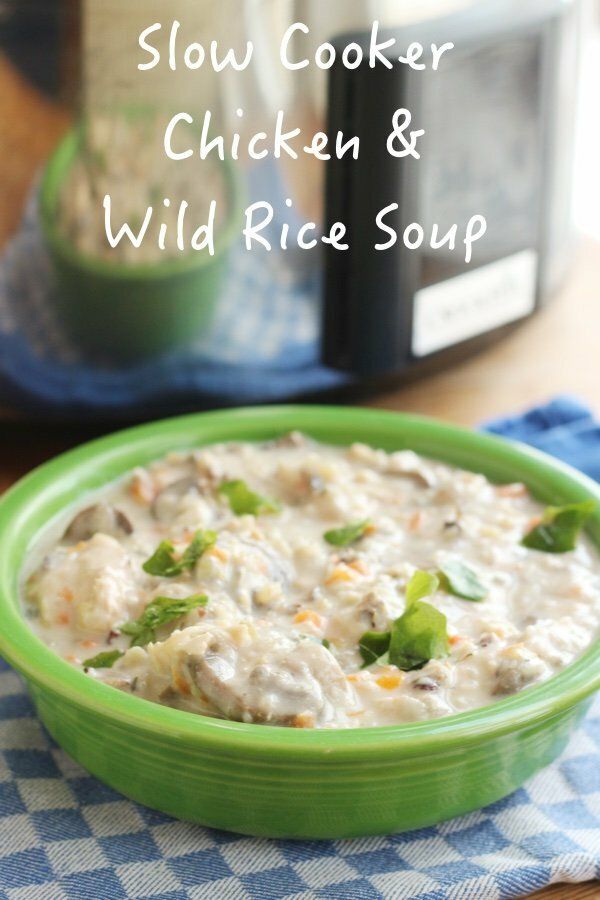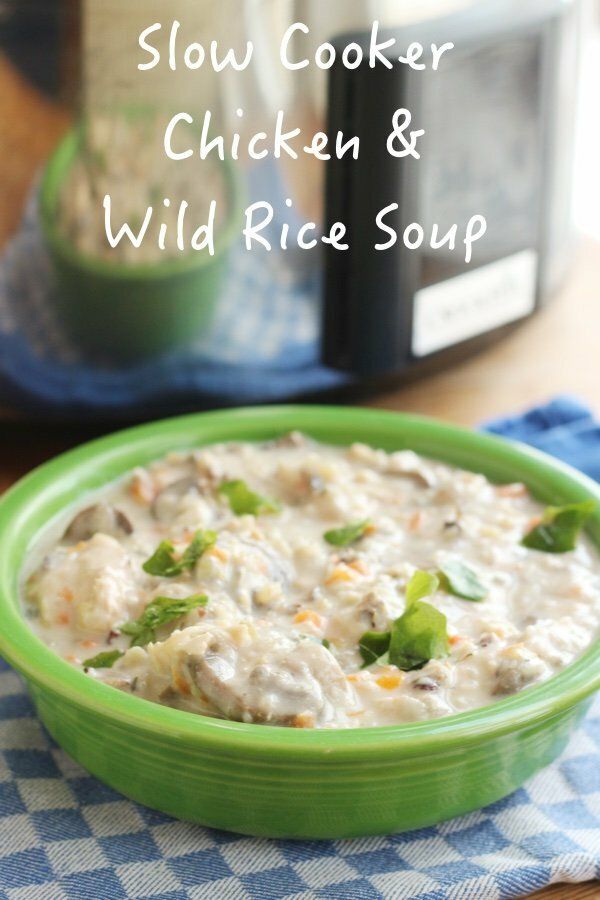 Creamy Chicken Wild Rice Soup Recipe

Makes 10 cups

Ingredients
3 boneless, skinless chicken breasts (6-8 ounces each)
6 cups chicken stock
1 cup wild rice
3 cloves garlic, minced
1 medium onion, chopped
3 carrots, peeled and chopped
3 stalks celery, chopped
1 teaspoon dried thyme
½ teaspoon rosemary
2 bay leaves
1 pound bella or white sliced mushrooms
½ cup light cream or whole milk
salt and pepper to taste

Instructions
Season chicken with salt and pepper and put in a 6-qt slow cooker. Add chicken stock, rice, garlic, carrots, celery, thyme, rosemary, and bay leaves. Cook for low for 6-8 hours. 30 minutes before you are ready to serve the soup, add the mushrooms. Remove the cooked chicken from the pot and dice. Add the chicken back and ½ cup light cream. Serve immediately.
This soup is best not frozen (unless you wait until you thaw it to add the cream).
Nutrition Facts
For one cup = 178 calories, 3.4 g fat, 1.6 g saturated fat, 16.4 g carbohydrates, 2.6 g sugar, 20.8 g protein, 2.1 g fiber, 300 mg sodium, 2 Freestyle SmartPts
Points values are calculated by Snack Girl and are provided for information only. See all Snack Girl Recipes
---
Other posts you might like:
---

Looking to reboot your eating habits? This low carb chicken vegetable soup is for you.
---

This Mexican chicken soup recipe will chase away the winter blues.....
---
---
Get Free Email Updates! Yes please!
---