Crustless Pumpkin Pie Recipe
This crustless pumpkin pie recipe is so easy and you don't miss the crust!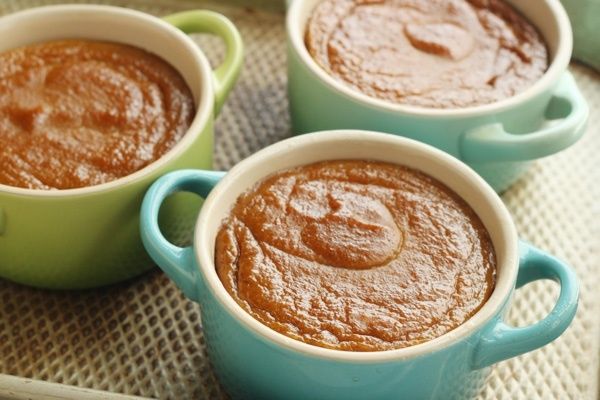 I do a simple homemade apple pie filling so it is a little silly that I didn't think of making a crustless pumpkin pie. You could also call this dessert "Pumpkin Custard" but I don't think that sounds as delicious as "pie".
Pumpkin is creamy and low in calories on its own. I substituted for the evaporated milk that is in most pumpkin pie recipes with unsweetened almond milk and it works.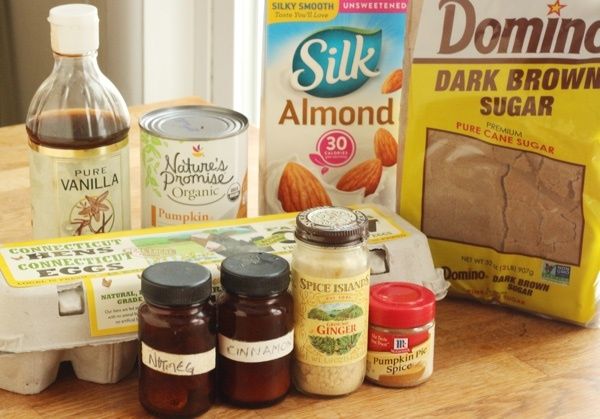 This recipe is as easy as pumpkin pie and it has the benefits of a lack of crust. Truly great crust is basically butter or lard and flour. I have never been able to come up with a way to make a crust for fewer calories. It is far easier to just drop it.
It turns out that you don't need the crust!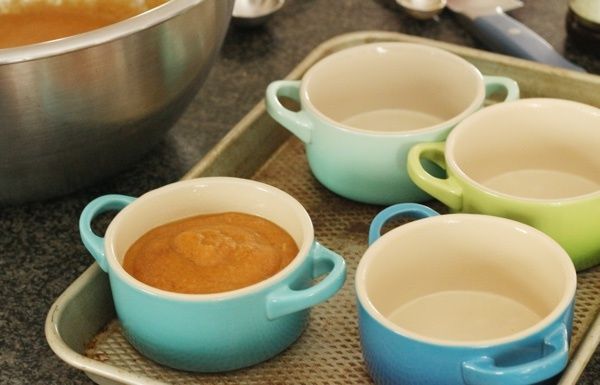 I like to make this recipe in ramekins because that produces instant portion control and they cook faster. If you don't have fancy ramekins you can use anything that is ceramic - like coffee cups.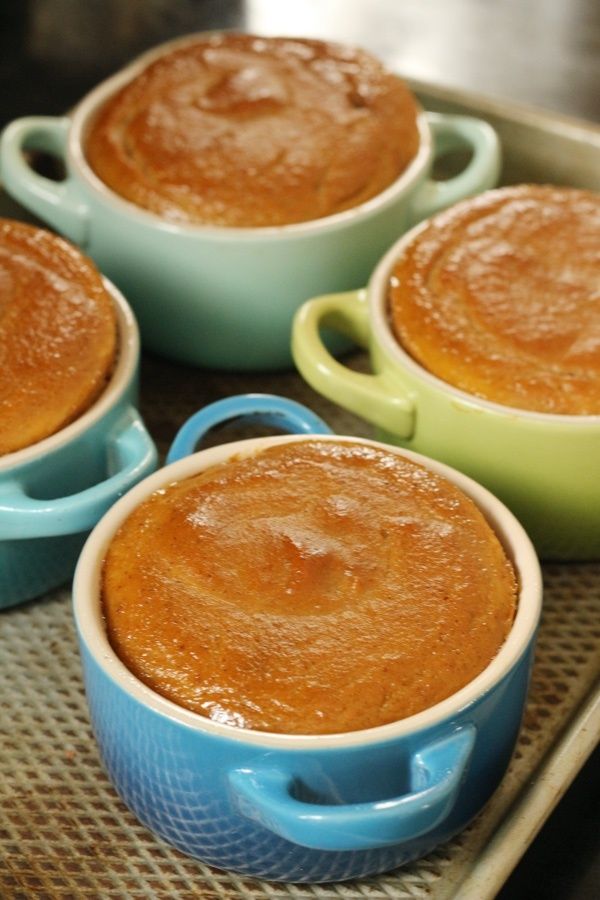 These crustless pumpkin pies are done when the center is set. You can tell when they aren't finished because the center is still liquid. Keep cooking and I promise they will harden up.
If you want your crust (which I totally get), give my mini pumpkin pie recipe a try. I use mini puff pastry cups that you can find in the freezer section to make adorable little pies.
These keep well and I have been known to eat one for breakfast. I do like mine a little warmed up so I toss it in the microwave.
What pumpkin desserts do you make?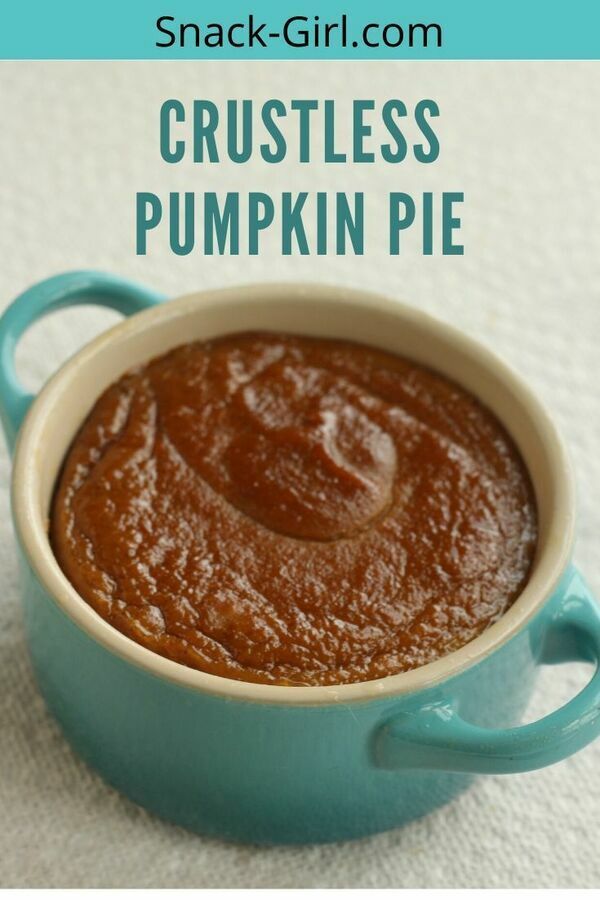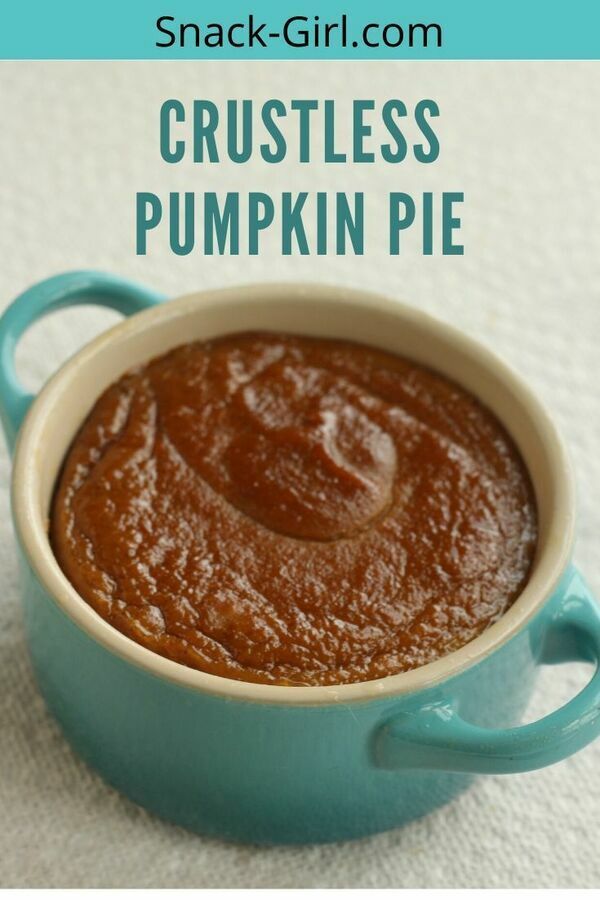 Crustless Pumpkin Pie Recipe
Makes 6 servings in small ramekins or 6 slices in pie shape

Ingredients
1/2 cup brown sugar
1 teaspoon cinnamon
1/2 teaspoon ginger
1/2 teaspoon nutmeg
1 teaspoon pumpkin pie spice
1/4 teaspoon salt
1/2 teaspoon vanilla
3 eggs
1 cup unsweetened almond milk
1 15-ounce can pumpkin

Instructions
Preheat oven to 375 F. Spray a 9-inch pie dish or multiple ramekins with cooking spray. Add 1/2 cup brown sugar, 1 teaspoon cinnamon, 1/2 teaspoon ginger, 1/2 teaspoon nutmeg, 1 teaspoon pumpkin pie spice, and 1/4 teaspoon salt to a large mixing bowl. Mix until combined and mix in 1/2 teaspoon vanilla, 3 eggs, 1 cup almond milk, and pumpkin.
Pour into prepared dishes and bake for 25-30 minutes if using small ramekins or 40-45 minutes if using pie plate until the custard is set. The center should not be liquid but firm. Store in refrigerator for a week or enjoy after it cools for 20 minues.
Nutrition Facts
For 1 serving = 112 calories, 3.1 g fat, 0.9 g saturated fat, 18.6 g carbohydrates, 14.3 g sugar, 14.3 g protein, 3.5 g fiber, 165 mg sodium, 4 Green, 3 Blue, 3 Purple
Points values are calculated by Snack Girl and are provided for information only. See all Snack Girl Recipes
Other posts you might like:
---

This mini pumpkin pie recipe will save you from heaping portions of pumpkin pie. I know that many of us don't want to be rescued but some of us feel we need the help.....
---

This simple homemade apple pie filling will warm your body and heart....
---
---
Get Free Email Updates! Yes please!
---