Dash Egg Cooker Review: Is it Worth it?
This Dash Egg Cooker review is for all those people who wonder if they need yet another kitchen appliance.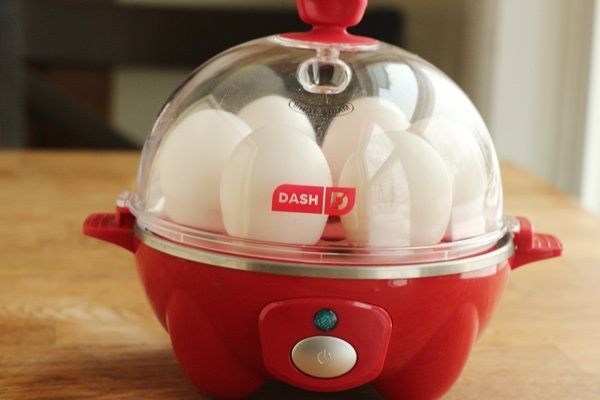 I was wondering the same thing myself when I saw one of these bad boys at the church sale on my block. I purchased this egg cooker for $2 - which is quite a bit less than its list price of $15.
I find that it is best when contemplating a new kitchen appliance to find one at Goodwill or borrow one from a friend so you don't waste too much money. Lucky for me, this Dash Egg Cooker was new in the box. You can buy one at Amazon Dash Egg Cooker.
Why an egg cooker? I love soft boiled eggs.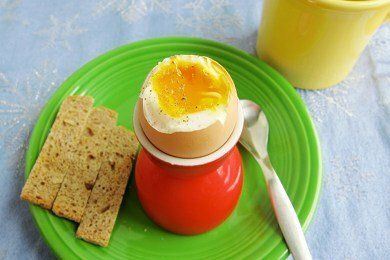 If you have never tried one, check out my post on soft boiled eggs. The egg yolk is heated through but not solid which is delicious.
I also love using hard boiled eggs in recipes and there are a few good choices in my post Weight Watchers Egg Recipes. WW has included eggs on the zero points list of two of the WW plans - Purple and Blue.
Eggs are cheap, nutritious, and low in calories so I am a fan. If you like them, you might want to try an egg cooker because it does make it easier to cook them. You simply set it up, walk away, and when your eggs are finished this egg cooker SCREAMS at you. BEEEEEEEEPPPP!!!
How does it work? You get a little cup that tells you how much water to add for soft boiled, medium and hard boiled eggs.
You pour the water into this tray which heats up the water under the eggs. You insert a plastic tray and then add 1-6 eggs.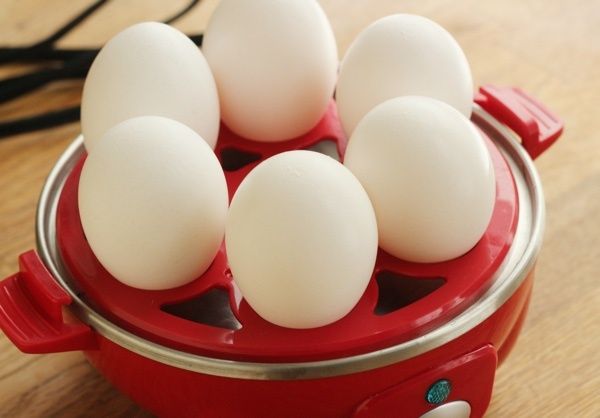 You plug it in and turn it on. Then, the water heats up to a boil.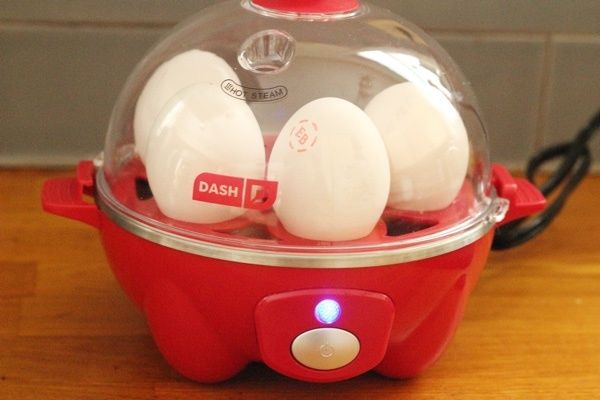 Basically, the unit is steaming your eggs and it finishes when all the water evaporates.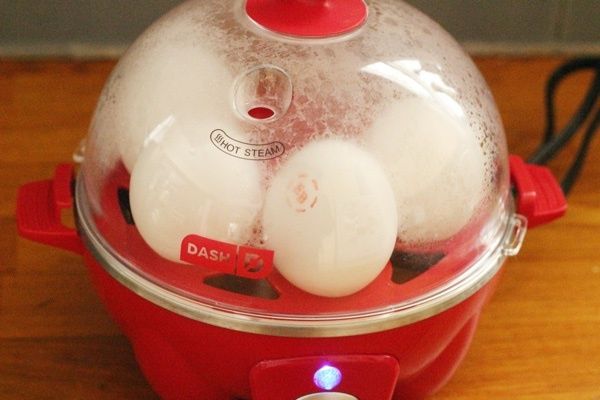 The amount of time that the eggs are cooking is not set. What happens is the egg cooker beeps when it is out of water. More water means more time cooking so hard boiled eggs take the longest - about 8-10 minutes. Soft boiled eggs cook for about 4-5 minutes.
I found that this unit made perfect hard boiled eggs. My soft boiled eggs were a bit underdone so I added more water for the next round and they were perfect.
I think the Dash Egg Cooker is a pretty cool appliance for those who love eggs or who want to eat soft boiled eggs in the morning and are in a rush. It is small so it doesn't take up too much space and handy.
Have you tried an egg cooker? What did you think?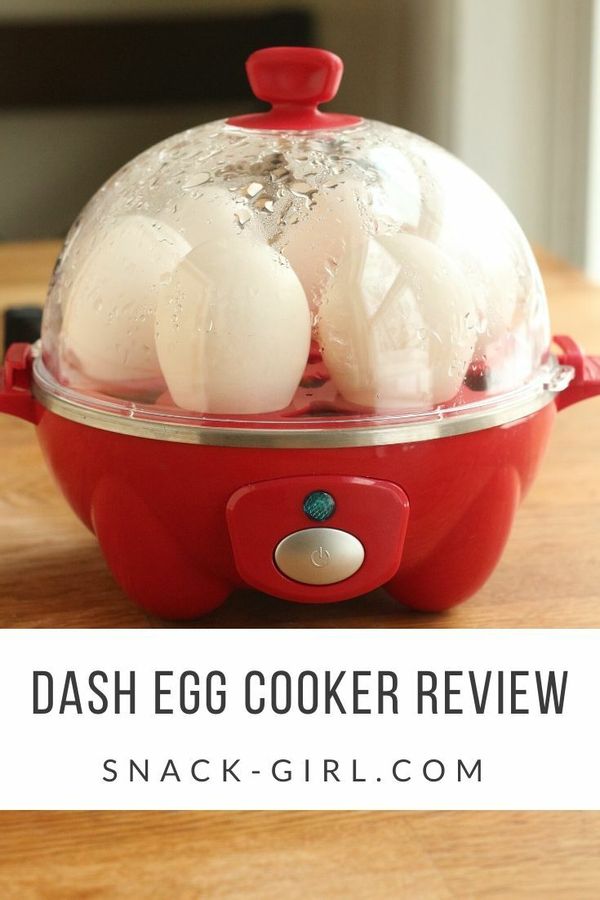 Other posts you might like:
---

Are you bored with hard boiled eggs? Yeah, they are dull. Let me introduce you to an old friend....
---

These Weight Watchers egg recipes range from zero to three Smart Points per serving....
---
$18.99 $16.14 Buy on Amazon.com
As an Amazon Associate, I earn from qualifying purchases.
---