You Have A Date With This Smoothie and Snack Girl (Contest and Giveaway)
This smoothie approaches the holy grail of healthy recipes – the treat that is REALLY good for you.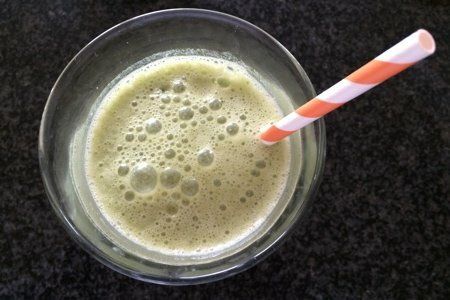 With 59% of your daily value of vitamin A, 26% of your daily value of calcium, and 6 % of your daily value of iron in ONE serving, how can you not try it?
This is a Medjool date, vanilla, almond, and kale smoothie and I have to tell you that this may be one of my best smoothies yet. It was inspired by my friend Meredith's obsession with a milkshake she had in Southern California where they grow dates. As a child, she would have a date, banana, and vanilla ice cream shake as a treat. Sound good?
I don't use ice cream. Instead, I used unsweetened vanilla almond milk (Almond Breeze) which has a nice flavor. All the sugar here is due to the dates which are quite sweet. Also, I tossed in some kale because I couldn't help myself. You can't taste it.
If you haven't tried Medjool dates then you are missing something. These are as close to caramel as you can get without opening a package of Rolos. The comparison to Rolos is ridiculous because these dates grow on trees and taste so much better. Medjool dates are bigger other date varieties and are softer and chewier.
Natural Delights has come out with a Medjool Date snack pack that costs $1.99, can be tossed in your purse, and can be found here: Find Natural Delights.
They have offered to giveaway 10 snack pack prizes to Snack Girl readers.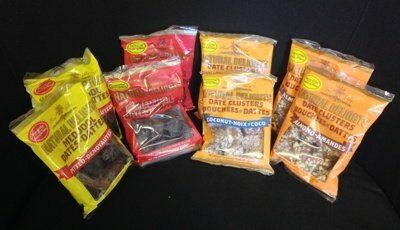 Each prize includes: 2 Natural Delights Original Medjool Dates, 2 Natural Delights Pitted Medjool Dates, 2 Natural Delights Coconut Rolls, 2 Natural Delights Almond Rolls, and has a retail value of $25.
To enter send a photo of your favorite snack and Snack Girl To The Rescue! somewhere in the background (it makes a good coaster) to date@snack-girl.com.
You do not have to use dates in your snack and contest is open only to residents of the USA and Canada (sorry Australia!).
The entries will be judged by the wonderfulness of the snack (not the photo). I will be accepting photo entries until June 5th, 2014 and the top THREE entrees will be featured here on Snack Girl.
The winners will be announced June 9th, 2014.
Yes, you could become famous.
If you haven't purchased the book yet – here is another wonderful review A Breath of Fresh Air in the Diet Book Landscape. It is in bookstores and online here: Online Bookstores.
This product was received for review consideration. No other compensation was provided.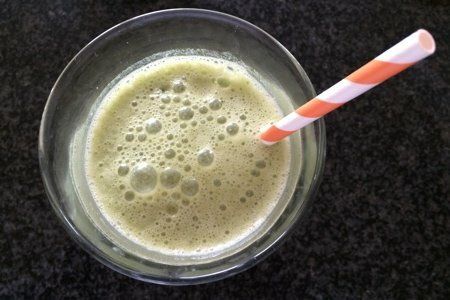 Date Vanilla Almond Smoothie Recipe
Makes 2, 8 ounce servings
Ingredients
3 Medjool pitted dates
1 ½ cups unsweetened vanilla almond milk
½ cup kale, washed and torn into pieces (optional)
Instructions
Chop dates into small pieces. Add dates and ¼ cup vanilla almond milk to a blender and blend until dates are pureed. Add 1 ¼ cup vanilla almond milk and kale and blend until smooth.
Serve over ice. May be stored in the fridge for later consumption.
Nutrition Facts
108 calories, 2.4 g fat, 0.0 g saturated fat, 21.9 g carbohydrates, 16.5 g sugar, 1.9 g protein, 3.0 g fiber, 143 mg sodium, 3 Points+
Points values are calculated by Snack Girl and are provided for information only. See all Snack Girl Recipes
---
$17.99 $12.27 Buy on Amazon.com
As an Amazon Associate, I earn from qualifying purchases.
---
---
Get Free Email Updates! Yes please!
---