Bring These To Your Next Picnic or BBQ
How about some dessert eye candy before the big BBQ?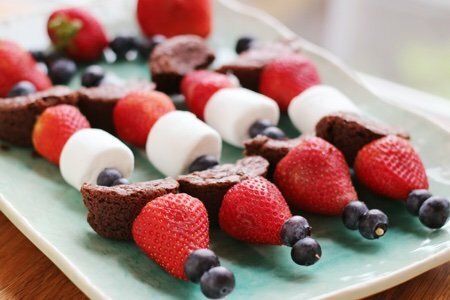 As we rev up for summer, it is time to break out the skewers. Why do I like these skewers?
No cooking – the kitchen is hot!
Lighter than your average dessert.
Gets some fruit into the kids and they don't mind.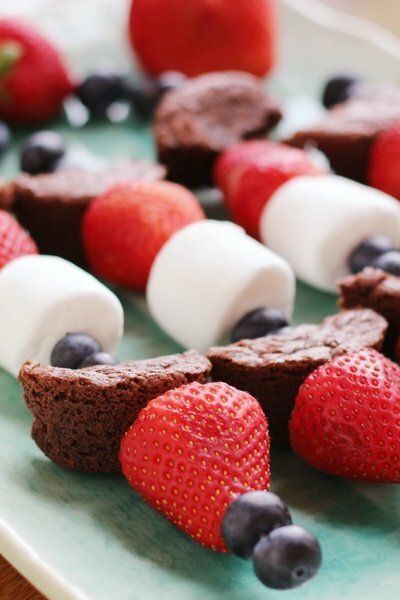 I bought circular brownie bites in my supermarket's bakery section because I thought that they would stick on a skewer better than brownies that I could make at home. They have a nice crunchy edge to them. They also saved me from having to make them - hurray!
I cut the brownie bites in half and stuck both of them on the stick with a marshmallow, 2 strawberries, and some blueberries. I believe this dessert took me around 30 seconds.
My concoction is under 150 calories (3 PointsPlus) and people go nuts when you bring them out. I had trouble shooting the photos because my husband kept trying to grab one. Sheesh!
Combining fruit with a treat allows you stretch the brownie bites and keep the calories much lower than if you ate three brownie bites (360 calories).
How do you combine treats and fruit for a satisfying dessert?
---
Other posts you might like:
---

We have all been there. At the end of the day, still wanting something sweet when we KNOW we aren't really hungry....
---

Snack Girl is ALWAYS looking for ways to makeover treats into healthy food. And, she loves banana splits!....
---