Time to Detox
I have plenty to talk about if I want to share my transgressions over the holidays.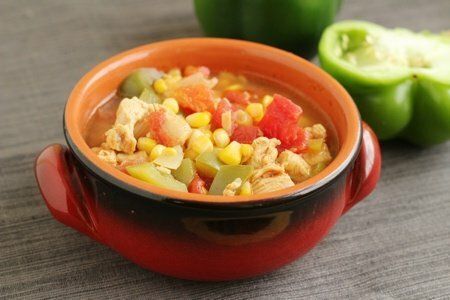 Did I work out? Not really. I tried a Zumba class and hated it.
Did I drink eggnog, eat lots of cheese, and stuff my face with delicious treats? Uh huh.
Do I regret a minute of my holiday celebration? Heck, no.
How do I feel now? A bit yucky.
My favorite antidote for the overindulged is to eat soup. You can pack soup with vegetables and it is HOT (which given that it is COLD outside is perfect).
I created this Mexican Chicken Soup for my book and it is a staple in my household. It is super easy to make and delicious. This is the type of recipe you will find throughout my book because I am way too busy to spend a long time cooking.
Chicken soup is a healthy comfort food. You can't say that about ice cream or potato chips (sadly). Most chicken soups are fairly bland and feature noodles and broth - which is wonderful most of the time.
When I get bored of chicken noodle soup, I make this "Mexican" chicken soup because it is spicy and has corn instead of noodles. I freeze it in single serving containers for when I want a light lunch (only 216 calories per serving).
What is your favorite detox soup?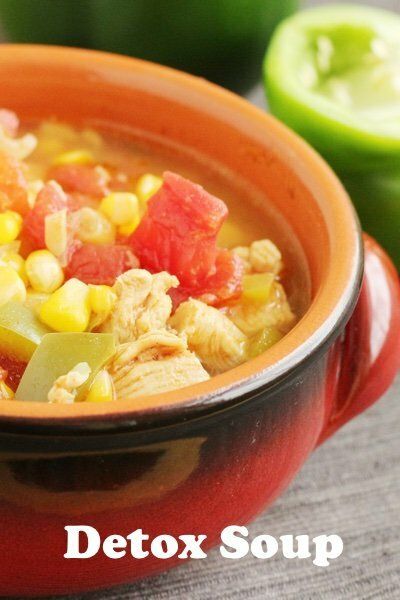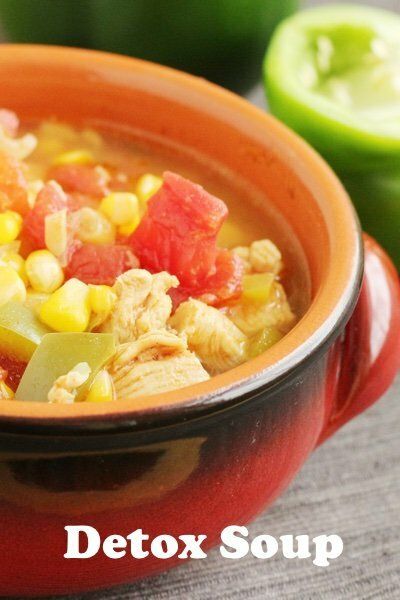 Mexican Chicken Soup Recipe
reprinted from Snack Girl to the Rescue! with permission
Serves 5, 2 cups per serving
2 teaspoons extra-virgin olive oil
1 medium onion, chopped
4 garlic cloves, minced
1 medium green pepper, chopped
1 quart low-sodium chicken broth
1 (14-ounce) can diced tomatoes, drained
1 pound boneless, skinless chicken breasts, chopped
2 cups frozen corn kernels, or fresh corn cut off the cob
2 teaspoons ground cumin
2 teaspoons chili powder
Salt to taste
Crushed tortilla chips, for garnish (optional)
Grated Cheddar cheese, for garnish (optional)
Heat the olive oil in a large pot over medium heat. Add the onion, garlic, and green pepper and sauté until soft, about 7 minutes.
Add the chicken broth, tomatoes, chicken, corn, cumin, and chili powder to the pot and bring to a boil. Adjust to a simmer and cook until the chicken is cooked through, 12 to 15 minutes. Taste for salt and adjust the seasonings.
Garnish with crushed tortilla chips or shredded cheese if you want to bulk it up.
Without garnishes: 216 calories, 4.8 g fat, 0.8 g saturated fat, 19.9 g carbohydrates, 5.1 g sugar, 23.2 g protein, 3.4 g fiber, 220 mg sodium, 5 SmartPts
Points values are calculated by Snack Girl and are provided for information only. See all Snack Girl Recipes
Other posts you might like:
---

This soup is HUGE on flavor, low in calories, and incredibly healthy. Win, win, win....
---
---
$17.99 $12.27 Buy on Amazon.com
As an Amazon Associate, I earn from qualifying purchases.
---
---
Get Free Email Updates! Yes please!
---