Disney Dole Whip Recipe **VIDEO**
The big shock about this Disney Dole whip recipe is that it only contains 2 ingredients.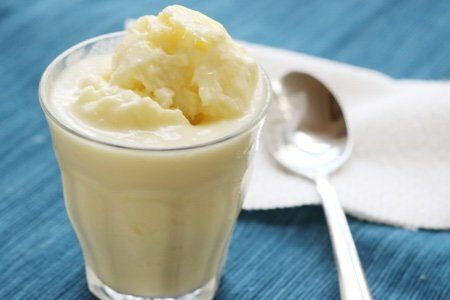 You don't have to fly to Orlando, book a resort, drag your children to Disney World simply to eat a Dole Whip. You can make one in your blender with frozen pineapple and coconut milk.
I have just saved you approximately $4000. Please make checks payable to my children's college fund.
I have a couple of "only two ingredients" frozen desserts. Try my My two ingredient ice cream or my DIY strawberry frozen yogurt for a delicious healthy treat.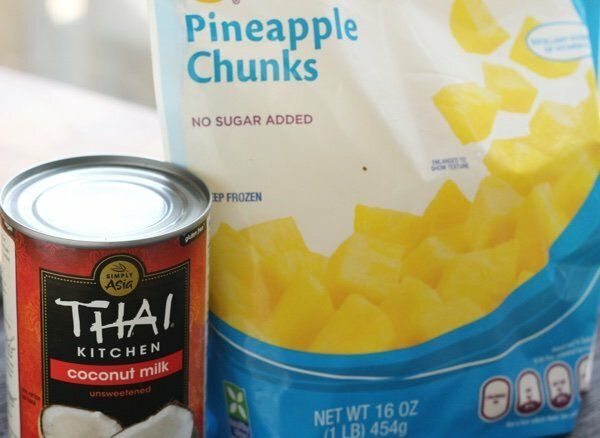 This is basically a frozen pina colada without the rum. You can feel the warm Caribbean breezes as you drink this. The breeze is probably coming from your box fan in the window – but you can pretend you smell the salty air.
If you do add the rum, be aware that this drink will become dangerous as you will find yourself back at the blender in no time. I'm not sure why Disney doesn't add the rum. Hmmmm.
In truth, my family had a wonderful time at Disney World. We visited Epcot and Animal Kingdom and it was as advertised – "the happiest place on earth". My favorite ride was called "Everest" and featured a Yeti – I couldn't stop laughing after the ride.
Can I now say that I visited Nepal? Nahhh.
Going to Disney world is like being in a giant movie set and you forget where you are (Florida), what time it is, and whether you actually will have to pay off the plastic after the trip by going back to work.
My children demanded that each and every vacation from this point onward should be at Disney World. I wish I liked it that much. I prefer vacations that involve piles of books and a hammock so Disney doesn't work for me.
Have you been to Disney and tried the famous Dole Whip?
WATCH THE VIDEO ☺
If that doesn't look easy, I don't know what to say. I do have a high power blender that works well with frozen things. If you don't have one, you could thaw the pineapple and then freeze the whole mix to eat later.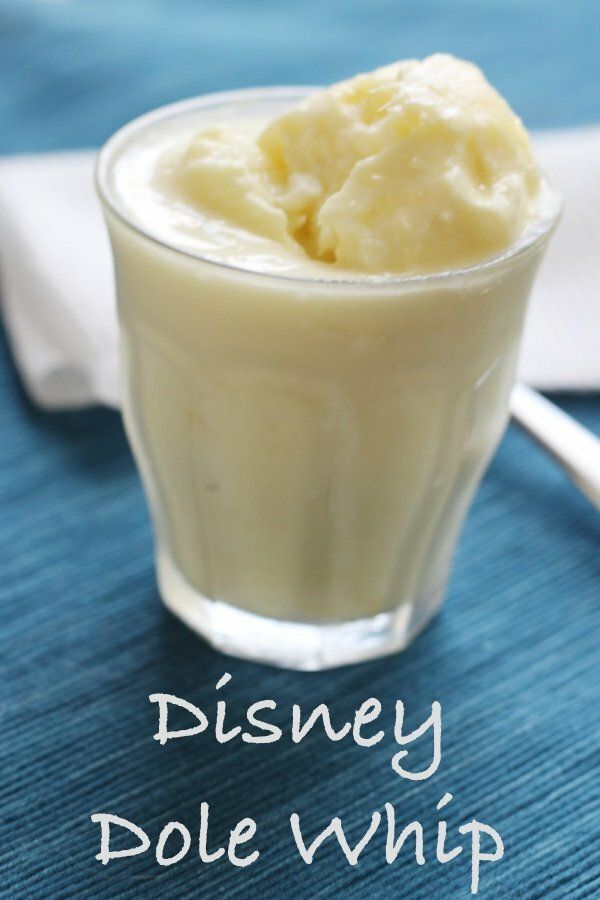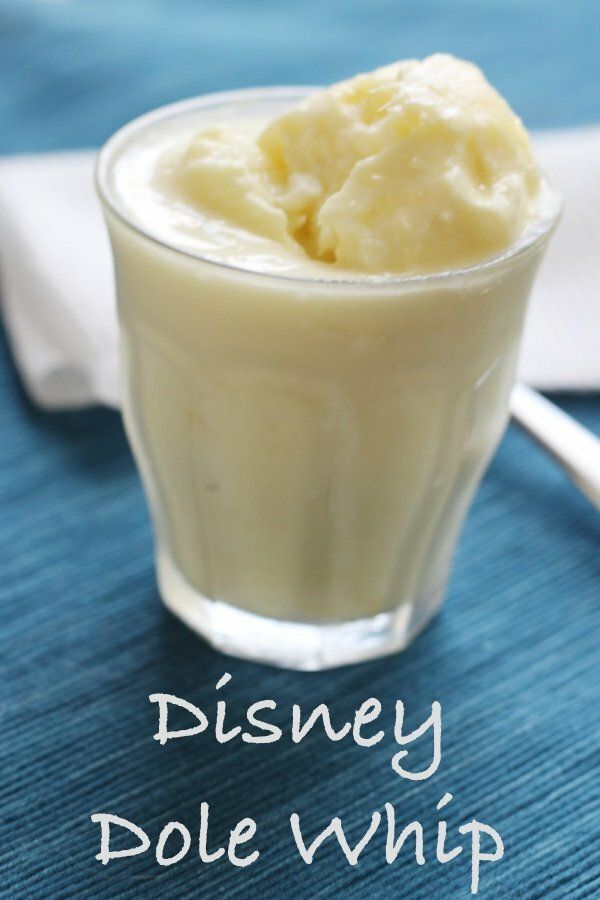 Disney Dole Whip Recipe
Makes 2 servings
Ingredients
2 cup frozen pineapple chunks, unsweetened
1/2 cup coconut milk, unsweetened
Instructions
Blend pineapple and coconut milk in high power blender until smooth. Serve immediately.
Nutrition Facts
One serving is 169 calories, 7.3 g fat, 6.3 g saturated fat, 23.7 g carbohydrates, 19 g sugar, 1.7 g protein, 2.0 g fiber, 5 mg sodium, 4 Freestyle SmartPts
Points values are calculated by Snack Girl and are provided for information only. See all Snack Girl Recipes
Other posts you might like:
---

Snack Girl knows you want to detox right now. How could you have done all that damage?...
---

I am SO proud of myself. I made this beautiful bowl of strawberry frozen yogurt (and then I ate it)....
---
---
Get Free Email Updates! Yes please!
---