DIY Microwave Popcorn
This DIY microwave popcorn recipe is for all those people who buy popcorn in little pre-packaged baggies.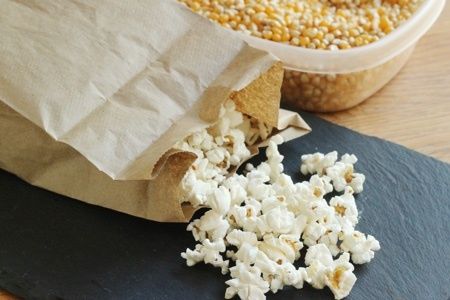 Do you want to save some money? I figure you will save about $5 for about 8 servings of popcorn with this little trick AND your popcorn will taste better.
You do not get flavored popcorn with this method but you can add whatever you want to the final product like my chocolate drizzle popcorn.
I find that I don't need anything added when I pop popcorn via this method. Popcorn on its own is pretty tasty. I think most of us never try it without salt or butter.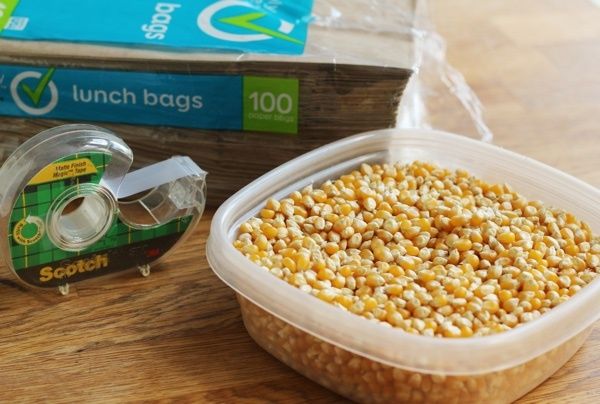 First, you must assemble the proper tools - paper bags, tape, and popcorn. Toss about 1/4 cup of popcorn into a bag, fold over the top a few times and tape it up.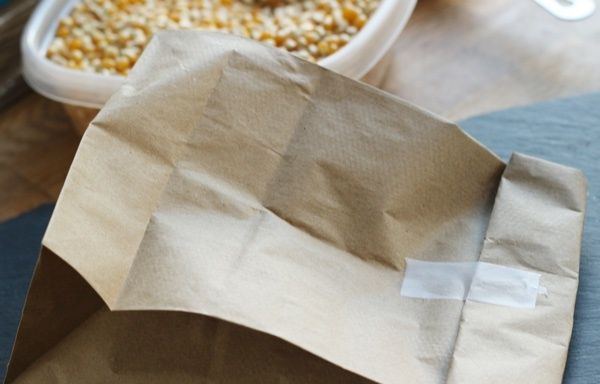 Place it in your microwave on high for about 2 minutes (depending on the power of your microwave) and wait until there is about 2 seconds between pops. Take it out and enjoy!
Don't want to use tape or paper bags? No problem!! It turns out that you can pop popcorn in any bowl. I happen to have a Nordic Ware Microwave Corn Popper (which you can find at Target or Walmart) but it is completely unnecessary.
You can use any bowl and a lid that will let a little steam out to make popcorn in your microwave.
Here is my Nordic Ware Microwave Corn Popper.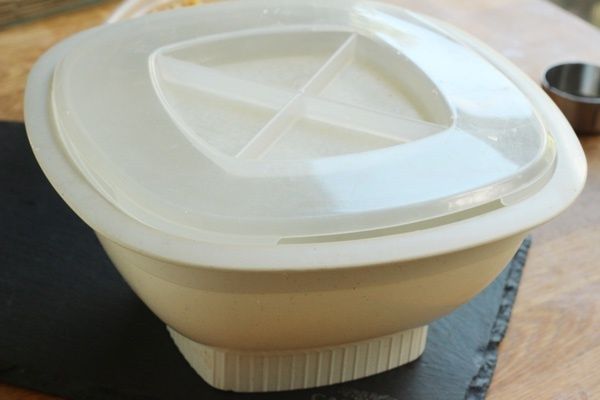 Put about 1/3 cup of popcorn in the bottom of the bowl and cover it. If you don't - you will have a popcorn mess on your hands.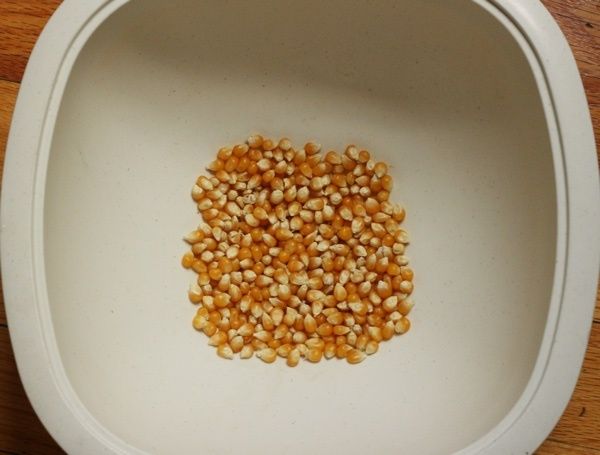 Again, place it in your microwave on high for about two minutes until there is about 2 seconds between pops.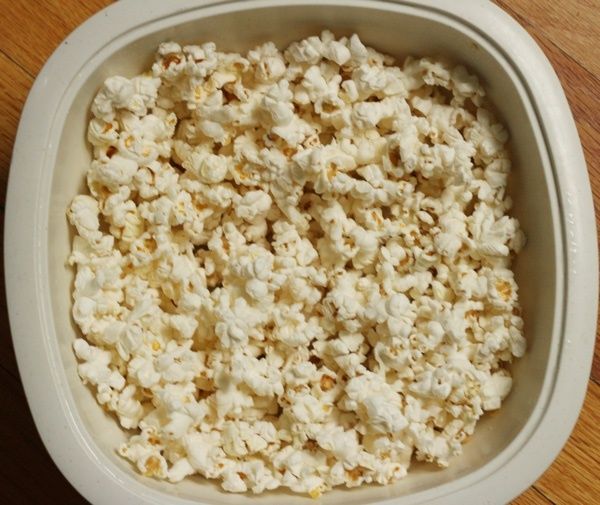 The bonus of popping the popcorn in a bowl is that now you can take it to your TV and watch your favorite show (and no bag was used).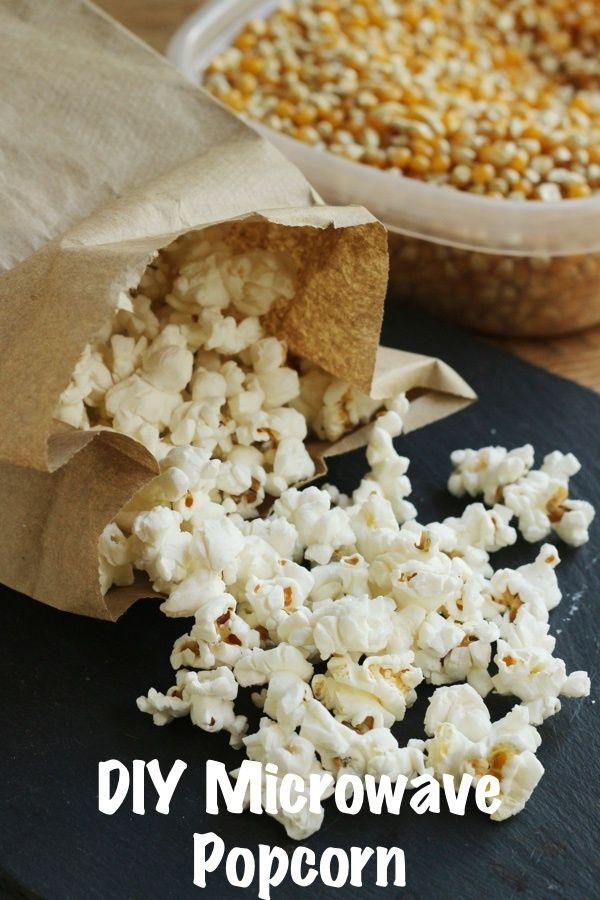 Do you make DIY microwave popcorn? How do you do it?
Other posts you might like:
---

Drizzle: to pour in a fine stream. Drizzle is a super cool word because you can hear it....
---