Why Dr. Oz Got In Trouble
In case you missed it, last month Dr. Oz got called on the carpet by a United States Senator for endorsing "magic pills".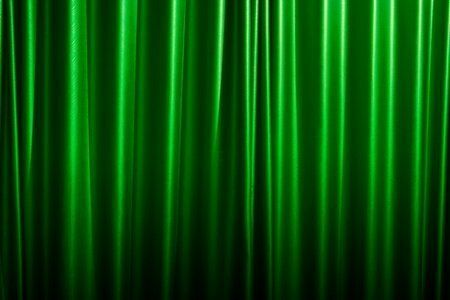 I believe Dr. Oz was trying to grow a beanstalk.
Actually, he was endorsing diet supplements meant to help people lose weight. It seems that Americans spent a whopping $2.4 billion on weight loss products and services and it is the most common source of consumer fraud.
We all know that weight loss pills are a joke, right? Who would spend their hard earned cash on a promise like, "One pill a day, eat whatever you want, and the weight will just melt off"?
How about a New York Times, college educated, columnist? Naaah. He wouldn't buy that stuff. Except that Frank Bruni DID purchase Garcinia Cambogia and admitted in an editorial here: Diet Lures and Diet Lies.
Frank Bruni has famously struggled with his weight and he bought it after he read an endorsement by Dr. Oz.
When I first watched Dr. Oz talk about green coffee extract, I thought he was earning some sort of kick back from the product. He called it a "miracle" and I wondered how much money he was making from endorsing it.
After watching Senator Claire McCaskill skewer him over endorsements of diet pills, I learned that he isn't making any money from these supplements that he endorses. Companies pop up like mushrooms after he mentions a supplement and use his image and words to sell it. Those companies are using his image without his permission.
Here is a (now) famous exchange between McCaskill and Dr. Oz:
Interestingly, McCaskill has struggled with losing weight and has recently dropped some pounds. Perhaps she bought some of these "magical pills" on her journey. She has said that eating healthy and moving more have been the keys to her success.
I am a Dr. Oz fan because I find that 99% of what he says makes sense. He has done a bunch of shows on healthy eating and I love how he tries to motivate people to change their health. I also remember seeing him on Oprah, showing the audience a healthy lung versus one from a smoker and I was impressed with his presence.
Here he is making a world of sense (with an organ to show us) on weight loss and over 1.6 million people have watched it.
How cool is that? I want to ensure I don't have any of that stuff around my liver!
Dr. Oz says he tries to give his audience hope. Well, I hope he stops endorsing weight loss supplements because it is a MESS when he does.
---
Other posts you might like:
---

Do you wish you could take a pill and all the extra pounds would just melt off your body? Join the club....
---

U.S. News & World Report has taken on the challenge of ranking the best diets for the last three years. How do they do it?
---