Easy Creamy Tomato Soup
Easy creamy tomato soup is one of my personal favorites especially when paired with a salad or grilled cheese sandwich.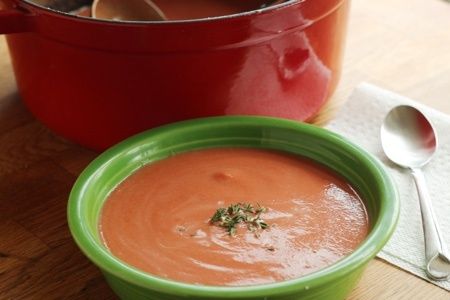 You can buy cans of cream of tomato, but I like to whip some up myself. The canned version tends to have more sodium than I like and it tastes a bit like the inside of a can.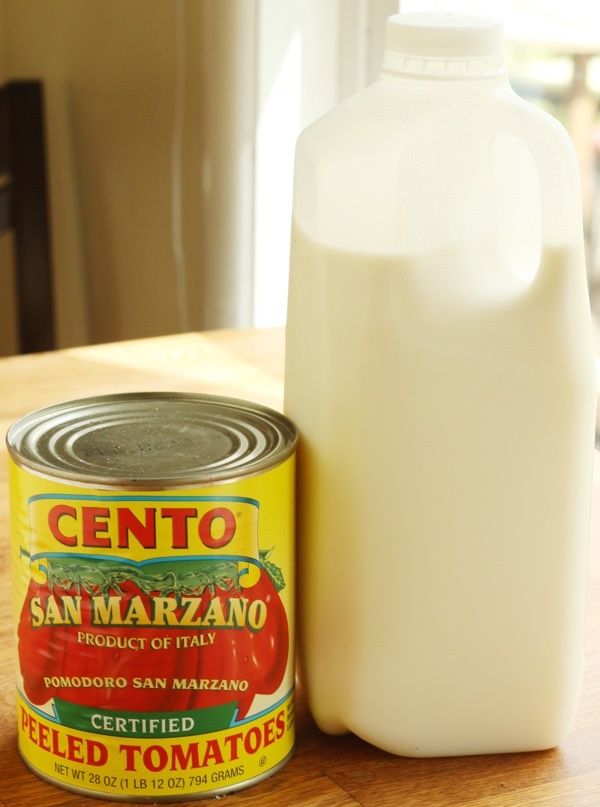 For some reason that I cannot fathom, mixing a puree of canned tomatoes and milk makes a soup that does not taste tinny at all. It is quite good.
I love using vegetables (or in this case a fruit) to make soup like my Vitamix zucchini soup or my low carb chicken vegetable soup.
This soup is by far the easiest one I have ever made. All you do is puree tomatoes in a blender and add milk. If you have tomato puree, check if it is super smooth. You don't even need to blend it if the canned puree is the right consistency.
I heat this up and taste for salt. It is amazing how a little bit of salt makes a flavor difference with tomatoes.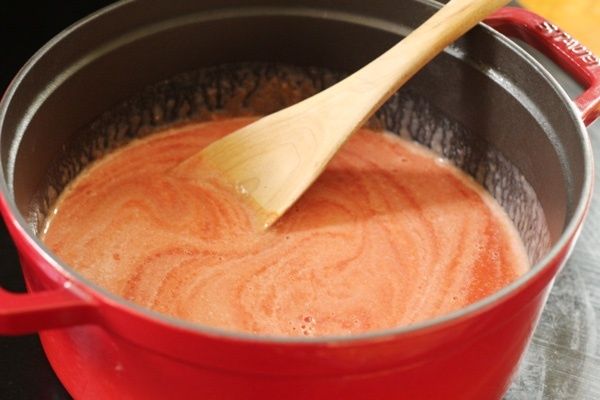 I used to drive around with a salt shaker in my car waiting for perfect summer tomatoes a roadside stands. You buy it, slice it, and eat it with a dash of salt for the perfect snack. There isn't anything like a fresh, ripe tomato right off the vine.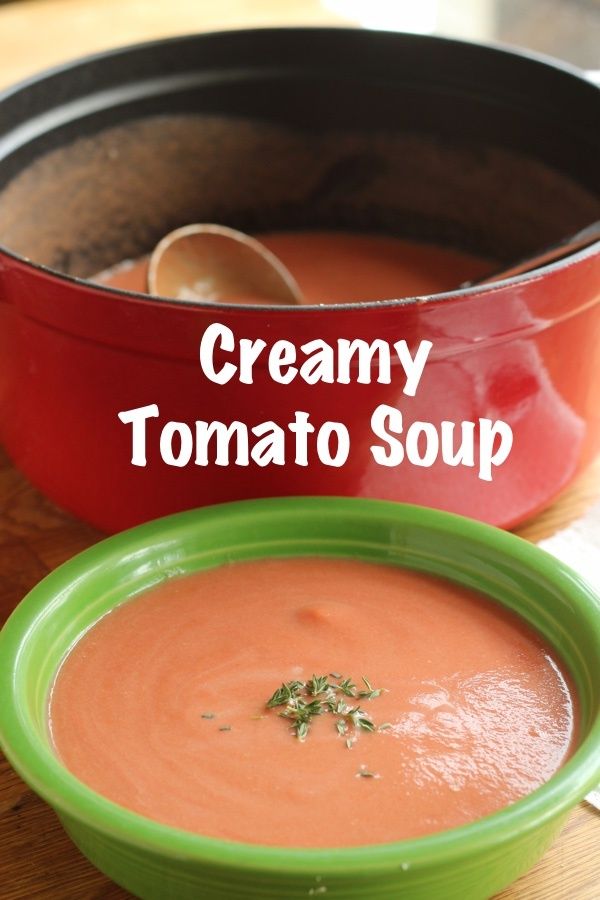 Eat this soup instead of going to Panera. My daughter loves their cream of tomato soup and when I made her this recipe, she said it was just as good (and I am sure I saved a lot of money).
If you can find really nice imported Italian tomatoes (such as the ones in the photo), I find that they have the best flavor.
What is your easy creamy tomato soup recipe?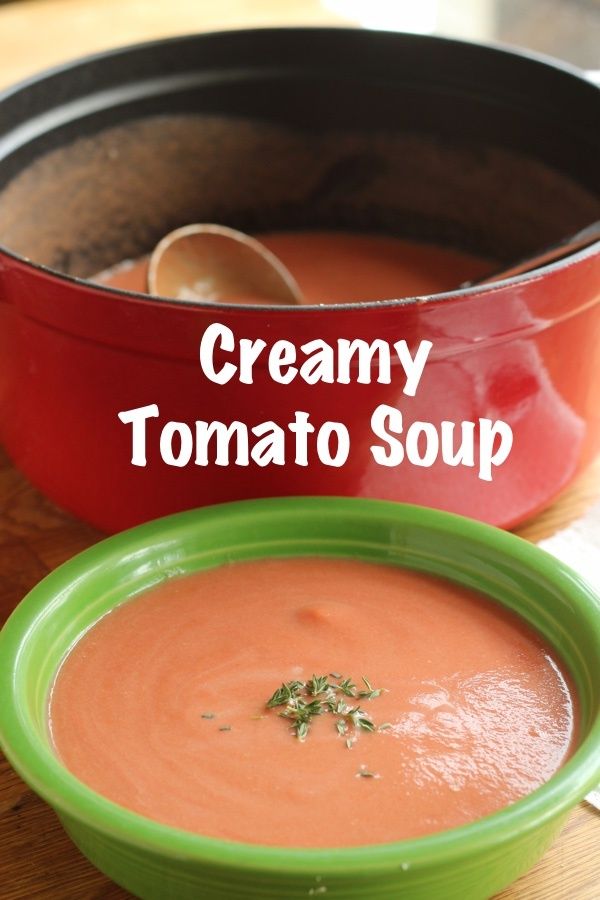 Easy Creamy Tomato Soup Recipe
Makes 4.5 cups
Ingredients
1 28-ounce can tomatoes
1 cup milk (whatever you have on hand)
salt and pepper to taste
Instructions
Pour the tomatoes into a blender and puree until smooth. Pour into a saucepan, pour in the milk and heat until hot. Add salt and pepper to taste and enjoy immediately.
Nutrition Facts
One cup with 2% milk is 70 calories, 1.2 g fat, 0.8 g saturated fat, 9.3 g carbohydrates, 7.5 g sugar, 5.2 g protein, 1.6 g fiber, 300 mg sodium, 3 Freestyle SmartPts
Points values are calculated by Snack Girl and are provided for information only. See all Snack Girl Recipes
Other posts you might like:
---

Do you have a pile of zucchini yet and need to know what to do with it? Dust off your Vitamix and make zucchini soup.....
---

Looking to reboot your eating habits? This low carb chicken vegetable soup is for you.
---
---
Get Free Email Updates! Yes please!
---