Don't like Bugs, Dirt, or a Sore Back? The Easiest Garden
It is that time of year again, where everyone is out planting their gardens.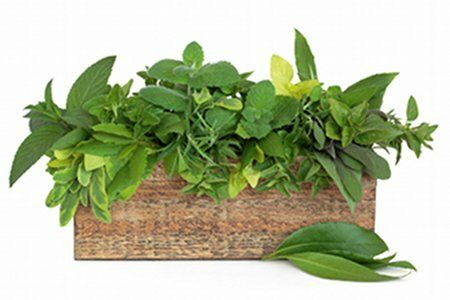 Me? I am sitting this year out. Honestly, I would love to plant a garden that would give me tons of tomatoes, zucchini, basil and kale, but I hate weeding in the hot sun. Also, I found that I don't like picking vegetables much either.
Two years ago, we tried a farm share and part of the deal was that we go out to the field and pick our vegetables. As I crouched in the hot sun (as my children complained), I dreamt of the cold interior of a supermarket produce section. Once you pick your own green beans, cherry tomatoes, and strawberries you treat your food with much more respect. Somebody worked HARD to get that food to you.
What I do love is the taste of freshness in my food. There is nothing like a sprig of fresh basil on a tomato, or parsley as a garnish on a soup. I want my food to be both healthy and flavorful – fresh herbs are the easiest way to get a POP of flavor for almost zero calories.
I am going to buy a wee garden for my windowsill. All you need is about $8-$12 and you can have fresh herbs all summer long. My favorites are basil, cilantro, and parsley. I clip off some of the plant when I want to add it to a dish and it keeps growing! Best of all, I don't have to weed or go outside to get my product and I keep them above my sink for quick watering.
You can buy these plants at any Home Depot or garden store.
What do I do with my herbs?
Layer leaves of basil on my tomatoes and drizzle with olive oil.
Add cilantro to my salsa (tomatoes, onions, jalapenos, lime juice, salt)
Use parsley as a garnish for anything (eggs, fish, tomatoes, etc.)
Fresh herbs are a zero calorie way to add lots of flavor to your food.
Do you have a garden? How do you use fresh herbs?
---
$14.83 ($1.24 / Count) Buy on Amazon.com
As an Amazon Associate, I earn from qualifying purchases.
---
Other posts you might like:
---

See that sign up there? I drove past that spot yesterday on my way home from the office....
---

Snack Girl lives in the middle of nowhere. Sometimes, this isn't so bad - notice how this barn roof is the same color as the Golden Gate Bridge?....
---