Easy Hot and Sour Soup
I can't stop eating soup and this easy hot and sour soup really hits the spot right now.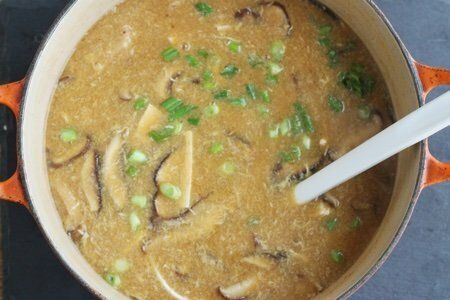 I came down with a sinus infection (never had one before – yuck!) and my slow cooker beef and barley soup and low carb chicken vegetable soup are simply not cutting it.
I need something brothy and spicy to kick this cold out of my head.
Not only am I feeling crappy, but check this out!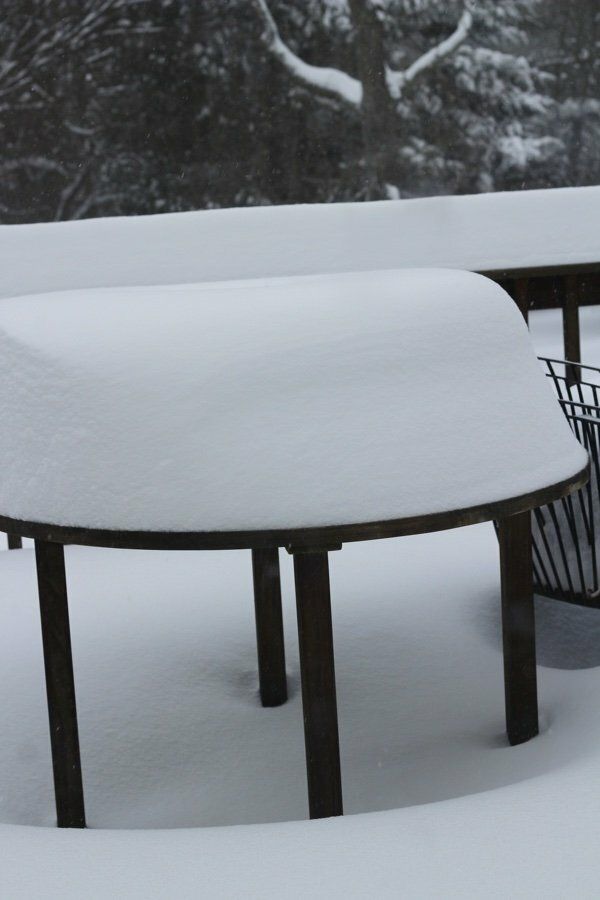 Yes, we are swimming in snow. It fell all in one day and we sat inside and watched it for hours. Crazy no? Too much snow!! My kids haven't attended school much this winter and I am starting to lose it. I can only play Monopoly about 4 times before I want to put my head down on the table.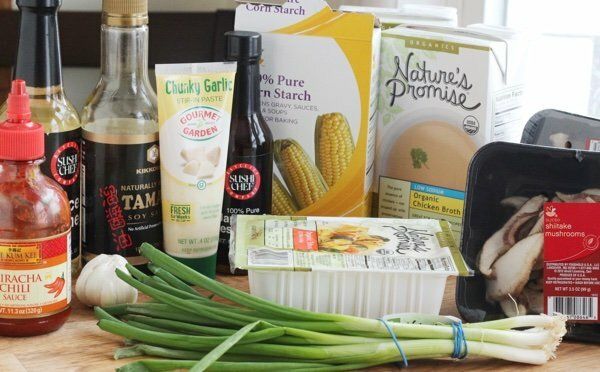 If you make Asian themed cuisine, you probably already have many of the ingredients you need for hot and sour soup. Go ahead and buy rice vinegar, sesame oil, etc. if you don't have them because they last forever and impart wonderful flavors.
The hardest ingredient to find is the shiitake mushrooms. These were in the produce section ALREADY SLICED (how great is that?) and ready to go at my local supermarket.
I use a tube of ginger because I am that lazy (but I mince my garlic because I use so much of it that a tube would not be cost effective).
This is easy, delicious, and low in calorie. It is also deeply comforting when the weather is bad and you have a cold. I could eat this all day every day right now.
My daughter took the leftover tofu and created a little stir-fry. She LOVES tofu but (unfortunately) her father hates it. It is very difficult to get all of my family on one page when it comes to food.
Have you made your own hot and sour soup?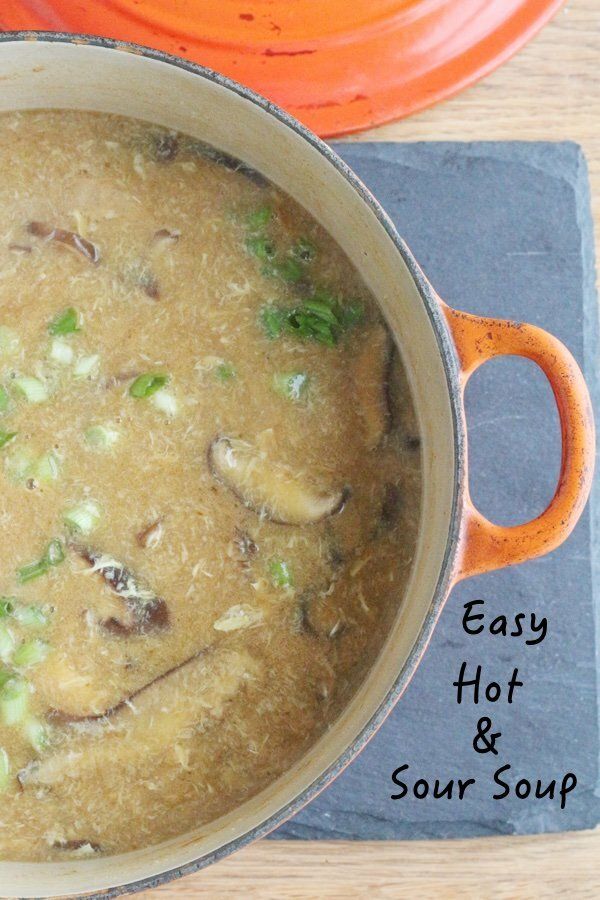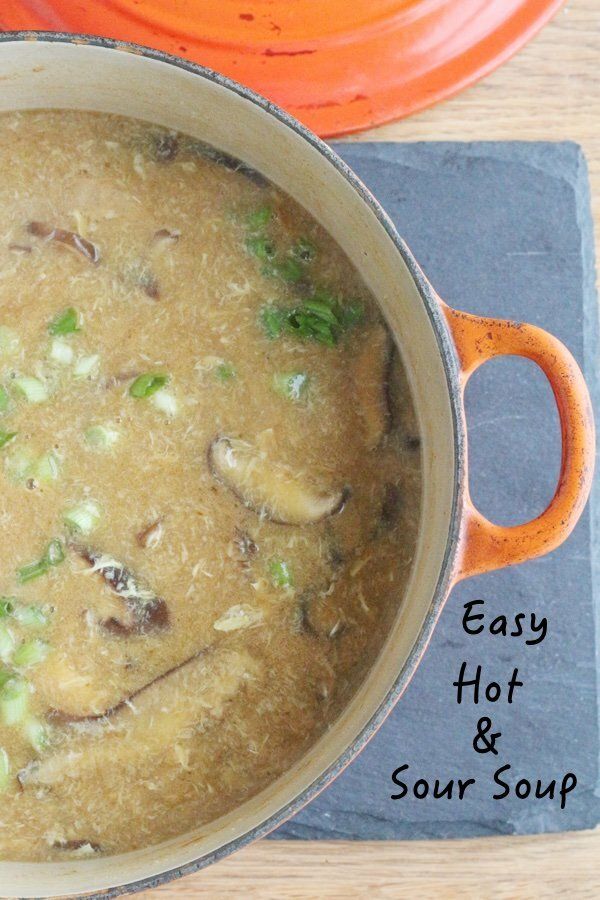 Easy Hot and Sour Soup

Makes 6 servings

Ingredients
4 tablespoons rice vinegar
2 tablespoons corn starch
6 cups chicken broth, reduced sodium (or vegetable broth)
2 tablespoons soy sauce, reduced sodium
3 garlic cloves, minced
1 tablespoon ginger, grated
2 teaspoons Sriracha (optional)
6 ounces shiitake mushrooms, thinly sliced
2 large eggs, beaten
7 ounces extra-firm tofu, thinly sliced
1 teaspoon sesame oil
2 green onions, thinly sliced

Instructions
In a small bowl, mix vinegar and corn starch with a fork until corn starch is dissolved. Reserve for later use.
In a large stock pot, bring broth, soy sauce, garlic, ginger, and Sriracha to a boil. Add mushrooms and simmer for 3 minutes until slightly tender. Whisk in the vinegar mixture for one minute. Add eggs in a thin stream while whisking (in one hand slowly pour eggs and in the other quickly whisk them into the broth). Add tofu, sesame oil, and onions and serve immediately.
Nutrition Facts
For 1 ½ cup serving = 144 calories, 5.8 g fat, 1.2 g saturated fat, 10.9 g carbohydrates, 2.3 g sugar, 11.3 g protein, 1.0 g fiber, 700 mg sodium, 1 Freestyle SmartPts
Points values are calculated by Snack Girl and are provided for information only. See all Snack Girl Recipes
---
Other posts you might like:
---

Slow cooker beef and barley soup is a real winner on a winter's day....
---

Looking to reboot your eating habits? This low carb chicken vegetable soup is for you.
---
---
Get Free Email Updates! Yes please!
---