Eggplant For Dummies
My partner is allergic to eggplant so there hasn't been one eggplant post on Snack Girl. That changes today!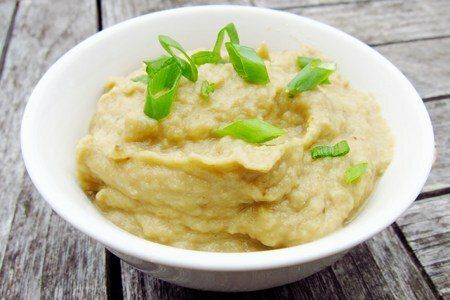 I want to be clear - I am not calling you a "dummy". I would never do that. But, eggplant is one of those produce items that can cause confusion.
Once, in San Francisco, a guy came up to me with an eggplant and said, "Excuse me, do you know how to cook this?" HA! Turns out, he didn't want my number, he just wanted me to teach him about eggplant.
Eggplant is fruit related to tomatoes and it has a ton of nutrients for very few calories. You cannot go wrong eating eggplant unless you soak it in olive oil. Eggplant will act like a sponge so fried eggplant (while delicious) is a bit heavy.
My favorite way to cook eggplant is to roast it because I am too lazy to peel it. Then, you put it in a food processor and make a dip or spread. The classic eggplant dip is called "Baba Ganoush" and it calls for a sesame paste (tahini).
When I looked at the $9 price tag for a jar of tahini at my local supermarket, I decided to find a substitute. I used my favorite healthy peanut butter which contains roasted peanuts and a little salt instead of tahini and it worked.
This recipe is SO simple, your cat could make it. Seriously.
Serve this eggplant dip with carrot sticks, red pepper slices, or chips. It is also a great sandwich spread (bye-bye mayo).
How do you cook eggplant?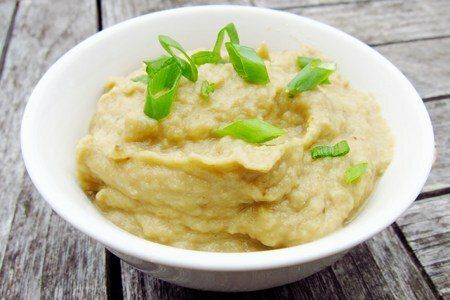 Eggplant Dip Recipe

(makes ¾ cup or 3 servings)

Ingredients
1 small eggplant (1 pound or less)
1 garlic clove
½ lemon
1 tablespoon peanut butter (no sugar added)
salt to taste

Instructions
Heat oven to 450F. Line a rimmed baking sheet with aluminum foil and slice your eggplant in half lengthwise. Place the white side down (purple side up) and poke with a fork. Cook for 20 minutes or until the skin is blackened.
Peel garlic and eggplant and add to food processor. Squeeze in lemon juice, peanut butter, and salt and blend until smooth.
Enjoy!
Nutrition Facts
For one serving = 69 calories, 3.0 g fat, 10.1 g carbohydrates, 4.1 g sugar, 2.9 g protein, 5.5 g fiber, 100 mg sodium, 2 Points+
Points values are calculated by Snack Girl and are provided for information only. See all Snack Girl Recipes
Other posts you might like:
---

When someone shows up to your house with sour cream, French onion soup mix, and a bag of Ruffles - you know you are in heaven....
---

Last week, I posted about grilling Romaine lettuce and a bunch of you asked for recipes for making your own salad dressing.
---
---
Get Free Email Updates! Yes please!
---