How To Become a Marathoner and Spiced Butternut Squash Muffins from Fannetastic Food
Anne is a Registered Dietician and a marathoner. How healthy can you be?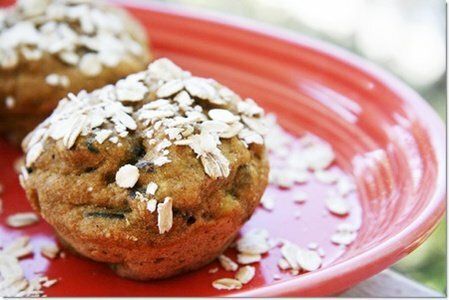 I met Anne at a blogger event for California Almonds where she told tales of running and eating healthy. Her blog is called fannetastic food and she runs her own nutrition counseling practice where she helps clients to form healthier relationships with food.
Check out her yummy butternut squash muffins below!
I hate running so I was really curious about how Anne became such a devoted runner.
Snack Girl: Why did you start running?
Anne:I didn't really start to get into running until after college. When I was younger, I used to hate running - I remember having to do runs before tennis practice in high school and loathing them. What really got me into running in my 20's was having friends who were into running.
Seeing them running and loving it really inspired me to give it more of a shot, too! I soon discovered that running with others was not only a lot more fun than running alone, it was also really motivating.
Snack Girl: Why marathons? Couldn't you just run shorter distances and have more fun?
Anne: Have more fun with shorter distances? What?! :) Actually - I was someone who always said I would NEVER do a full marathon. I did my first half marathon in 2010 (here's a recap). It was terrible, to be honest - a million degrees outside and I felt like complete crap the whole time, but when I crossed that finish line I felt like a million bucks, and I knew I would do another.
Eight (much better) half marathons later, I was fully addicted, but still standing firm that I would never, EVER do a full marathon. "That's just dumb, and dangerous!" I said. And then... the more I cheered on friends doing full marathons, the less it started not to seem like such a terrible idea. I was ready for a new challenge, and I had a running buddy who was willing to train with me, which would make it fun (yes, a weird kind of fun, but still fun).
The kicker was that my brother ended up doing a full marathon. "Don't you just want to see what it's like?" he cajoled me. I couldn't let my little brother do a full marathon when I'd "only" (again, realize that's insane) done a half, right? I did my first full marathon - the Richmond Marathon (here's my recap) last fall and it actually ended up being an amazing experience.
It's hard to describe the feeling of crossing a finish line at a marathon - but it's incredible. You're on top of the world. And simultaneously swear you'll never do that to yourself again/can't wait to sign up for your next one.
Snack Girl: What would you tell a beginning runner who may some day want to run a marathon?
Anne: I would tell them to find a running buddy or running group - and to get off the treadmill and outdoors, if possible! Having people to meet was the reason I got out of bed on a lot of cold, dark mornings to run when I didn't really want to - and they made it a lot of fun, too.
Now that I know how awesome running outside with others is, I'll take it over the treadmill any day, no matter the weather. Also, don't worry about starting slow and don't let yourself get discouraged when you have tough runs. No matter how far you can run or how quickly, running will never be easy, and there are good days and hard days. Don't let the really hard days get to you. Pick a plan and stick to it. A couch to 5k is a great place to start!
Snack Girl: What do you eat to fuel your training regimen?
Anne: I always make sure to get a mix of protein, carbs, and healthy fat at each meal and snack - whether I'm training or not - since it really helps with satiety and balanced energy. Before a run, I usually go for a banana with nut butter or a piece of toast with PB & J. My favorite post long run meal is an egg sandwich with bacon and cheese - yum!
Snack Girl: What is your favorite snack?
Anne: One of my all time favorites is my 5 Minute No Bake Peanut Butter Granola Bars. They're so good - packed with nutrition - and super easy and quick to make, too. Another favorite is my Nutty Protein Granola Bars!
This muffin recipe has 26% of your daily value of vitamin A and 9% of your daily value of iron.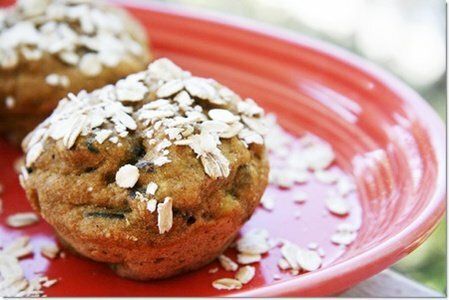 Spiced Butternut Squash Muffins Recipe
reprinted with permission from fannetastic food
Ingredients: (makes 12 muffins) Dry: • 1.5 C whole wheat pastry flour
• 1/2 C cane sugar
• 1/3 C finely ground flaxseed
• 2 tsp pumpkin pie spice
• 1/2 tsp salt
• 1/2 tsp baking soda
Wet:
• 1 C pureed butternut squash (canned or fresh)
• 1/2 C raisins (or chocolate chips)
• 1/2 C skim milk
• 2 small very ripe bananas, mashed
• 1 egg

Preheat oven to 350. 1) In two separate bowls, mix dry, then wet, and then combine, adding wet to dry and stirring gently until the mixture is uniform-ish.
2) Spoon the mixture into a non-stick (or sprayed with PAM) muffin tray. Don't forget to sprinkle some raw oats on top to make 'em look pretty!
3) Pop them in the oven for about 25 minutes. Fork check to make sure they are done.
151 calories, 1.7 g fat, 0.0 g saturated fat, 30.9 g carbohydrates, 14.8 g sugar, 3.4 g protein, 3.3 g fiber, 162 mg sodium, 4 Points+
Points values are calculated by Snack Girl and are provided for information only. See all Snack Girl Recipes
Other posts you might like:
---

If you are like me, you are constantly planning. The holidays may be months away but I love to think about what I am going to give my friends and family....
---

Roni from GreenLiteBites is an inspiration.
---
---
Get Free Email Updates! Yes please!
---