Make It Easy To Shop Healthy
Snack Girl has an aversion to shopping. I hate the indecision, time, and money involved.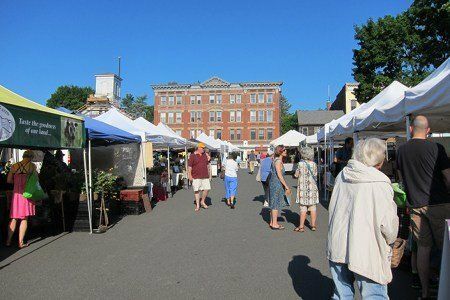 There is one venue that I can tolerate. My town's weekly farmer's market is a pretty fun place to shop. Find yours on Local Harvest.
Why? Everything there is good for me! Carrots, beets, rhubarb, spinach, turnips, lettuce, kale….right now all sorts of root vegetables and greens are coming into Massachusetts farms.
There aren't any check out aisles filled with Snickers or Pepsi. Though, I will tell you, there is a bakery that shows up with glorious fresh croissants. I always walk right past it toward the kale without stopping (not).
There were even some local strawberries (started in a greenhouse). Whoa!
Here is a photo of some lovely greens: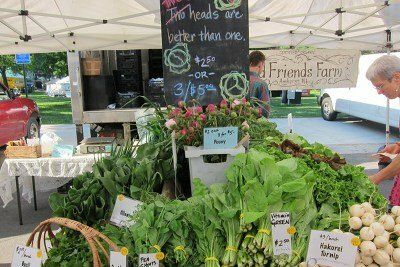 My favorite mode of attack is to buy what looks good (in fairly large quantities) so that my refrigerator is filled with vegetables. My town, Amherst, MA, holds its farmer's market on Saturday morning.
I love that it opens at 7:30 AM so that I can get there and get out before my family notices that I left. Saturday is also a good day because I am off from work and I have time to plan how I am going to cook the veggies.
There was a great video (which I cannot find) of a chef who comes home from the farmer's market and processes her veggies immediately. She washes the lettuce, roasts her beets, peels her carrots, etc. so that her refrigerator is a source of healthy food all week long.
I wish I could be as industrious as she is, but Saturday has too many soccer games, birthday parties, and dance recitals for me to want to do all that work at once.
Do you shop at your farmer's market? What do you like about it?
---
Other posts you might like:
---

See that sign up there? I drove past that spot yesterday on my way home from the office....
---

Okay, folks, let's get real. Which of you is overwhelmed by produce that you have grown or purchased?...
---