Fat Shaming Takes Center Stage: Let's Do Something About It
This is not a political blog and today is no exception. But, I am sure many of you noticed that our presidential debate brought about a discussion of fat shaming.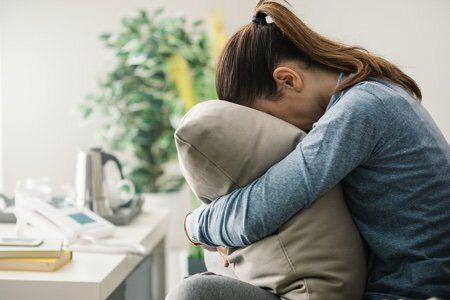 The story, in case you have been ignoring the whole thing, is that Donald Trump called Alicia Machado (then Miss Universe) "Miss Piggy" because she gained weight after the competition. In my view, this has nothing to do with politics (who you should choose for president) and everything to do with what is socially acceptable.
No one, I don't care if she is Miss Universe or a UPS driver, should be called "Miss Piggy" if she gains weight over the course of her job. It is demeaning and degrading to be shamed for your weight (or made fun of for any of your body parts).
I have written about this subject on and off for years. Once, as a way to combat the monolithic body images of magazines, I put up a photo of myself in a bikini. My daughter was humiliated by not being able to fit into skinny jeans and I wrote about how using the word "skinny" sends the wrong message to our kids.
Do I know a single woman who hasn't been shamed about a body part? No. It is either her breasts are too big (or too small), legs are too short, hips are too wide, too fat or too skinny….You name it!
You really can't win unless you are a super model – and some of those models have shared their problems with eating disorders (not exactly winning the body image Olympics if you have trouble nourishing yourself). There are so many stories regarding the pressure for models to remain a certain size. For example, one model admitted to buying a Snickers bar, tossing it out, and smelling the wrapper to satiate her hunger.
Our current culture has put us at war with our bodies. We can stop perpetuating the battle through the generations by sharing our pain and calling it what it is – body shaming, bullying, and downright wrong.
I will start. Way back in graduate school (when I was in my 20s), I met a guy who I thought was cute. As I was shy about my interest, I asked a friend to ask him what he thought of me. My friend reported back that he said,
"Her? I wouldn't go out with her. She is too fat."
Ouch.
But, was it an "ouch" or did I just dodge a bullet of dating an insensitive, shallow moron? At the time, I was swimming about a mile every other day and my stomach was as flat as a pancake (never happened again). My body type would have been called "athletic" but that really doesn't matter, does it?
The message – that I am fat - because I am not a thin body type – has been reflected back to me many times. Did I get an eating disorder? No, but it has affected the way that I look in the mirror (sucking in my tummy for example).
It is painful and even more so because it so unnecessary. Beauty is in the eye of the beholder and many different body types are beautiful and should be celebrated – not denigrated because they don't fit an ideal vision created by a culture obsessed with youth and thin body types.
I challenge you to comment below on your experience with body shaming and what you hope to do (or have done) to change things.