Fennel Orange Salad
This fennel orange salad is my last minute addition to your Thanksgiving festivities. Yes, you need a salad.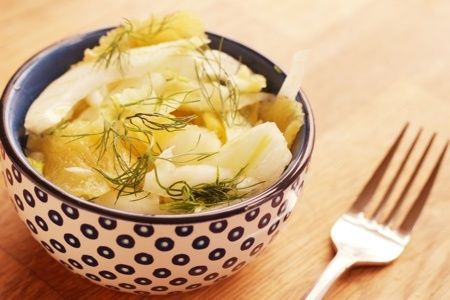 Some people think that Thanksgiving should be a day off from salad but I don't agree. Every day is salad day!
I think you can make a fresh dish that will go well with turkey and even make it more delicious.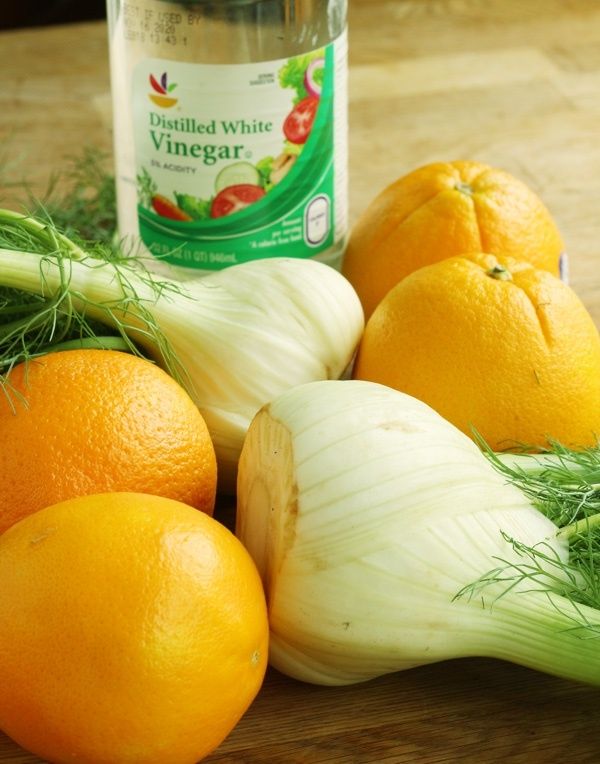 Why fennel orange salad? You can make it ahead of time and it won't wilt (I am looking at you, lettuce). I used my food processor to thinly slice both the fennel and the orange. I refrigerated it all day and then when I was ready to serve it - I added vinegar and salt.
If you aren't a fennel fan - try my broccoli apple salad recipe or my apple cranberry fruit salad as they are also easy to make ahead and go well with the Thanksgiving meal.
In case you haven't met fennel - this is what it looks like: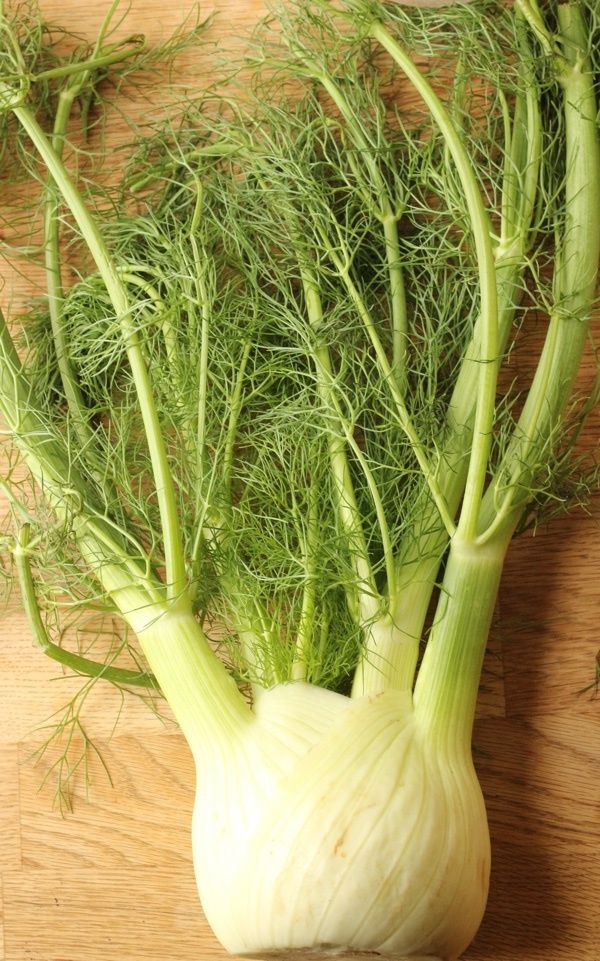 You can usually find it near the cabbage this time of year.
The part that you will use is the bulb at the end which is crunchy like a carrot but has a slight anise flavor. I used a bit of the fronds (the green leafy part) to make the dish look nice.
Another easy thing about this recipe is that you don't have to peel the oranges. Simply slice: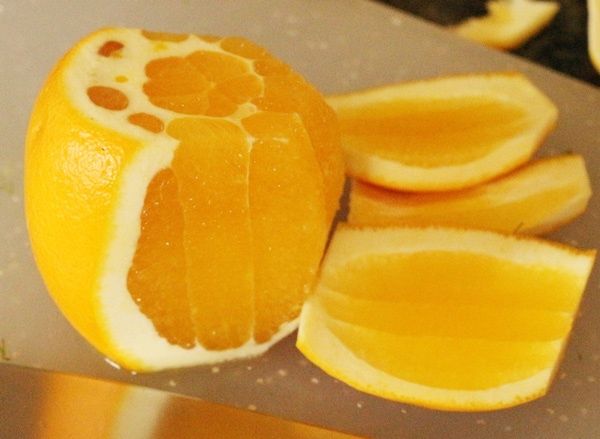 And then use the food processor (or the knife) to slice crosswise. Isn't that easy? Now you can't make any excuses! Salad on Thanksgiving will happen. I have no idea if anyone will eat it :)
The crunch of the fennel paired with the sweet citrus orange is a needed counterbalance to the heavy turkey, stuffing, and mashed potatoes.
I make a version of this every year and it keeps well! I toss some leftover turkey on top for a quick dinner salad.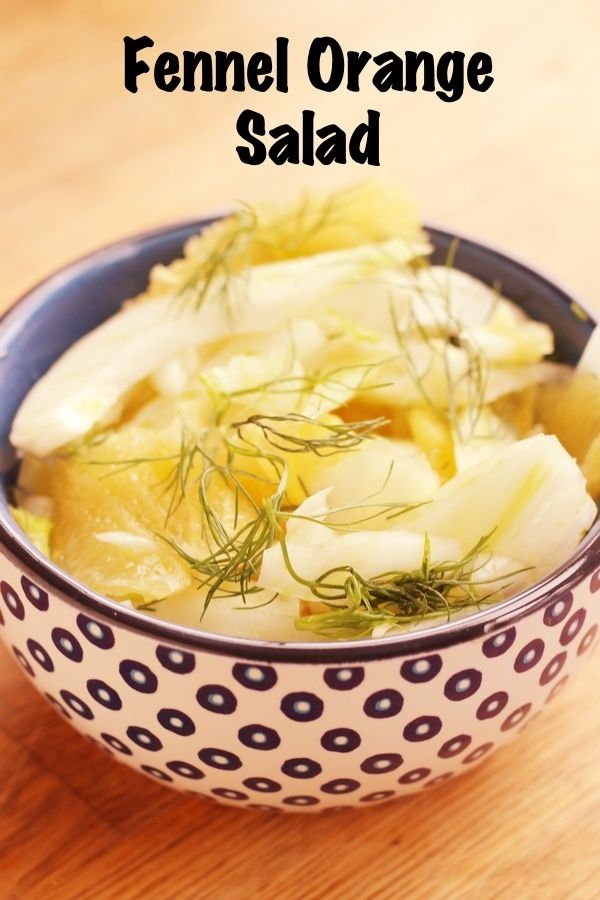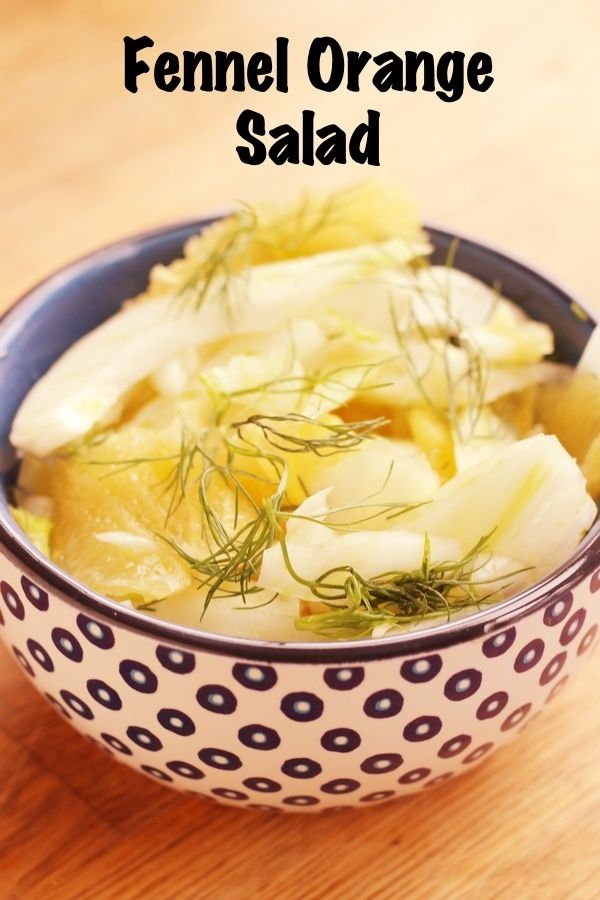 Fennel Orange Salad Recipe
(serves 8)
1 tablespoon white-wine vinegar or white vinegar
5 navel oranges
2 pounds fennel bulbs
salt (to taste)

1. Slice the fennel. Trim the ends, quarter lengthwise, core, and thinly slice. Chop 1/4 cup of the green fronds for looks.

2. Slice the oranges. Using a cutting board that captures juices, slice off both ends of each orange. Cut away the peel and the white pith so you are left with the ORANGE of the orange. Halve orange from top to bottom; thinly slice crosswise.

Ingredients
3. Place oranges and fennel in bowl with juices that accumulated on cutting board. Store until ready to serve. At serving time, mix in vinegar and salt to taste.

Instructions
89 calories, 0.4 g fat, 0 g saturated fat, 21.8 g carbohydrates, 10.8 g sugar, 2.5 g protein, 6.3 g fiber, 100 mg sodium, 0 Freestyle Pts
Points values are calculated by Snack Girl and are provided for information only. See all Snack Girl Recipes
Other posts you might like:
---

Broccoli apple salad is the perfect salad that you can make on your day off and then eat all week?....
---

As we move toward Turkey Day, it is time to start thinking of what you are going to make and you need apple cranberry fruit salad....
---
---
Get Free Email Updates! Yes please!
---